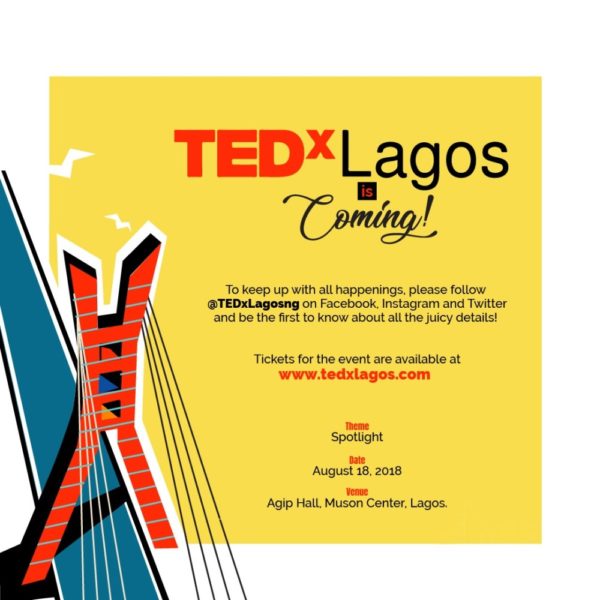 We are delighted to announce that TEDxLagos is coming. TEDxLagos, an independently organized TED event is focused on inspiring and engaging the community on innovative ideas to change the world. Interestingly, TEDxLagos will be brought to you by the team that organized TEDxGbagada, a widely celebrated TEDx event which has run since 2015 with 6 great events to boot. TEDxLagos poses a huge platform for youth engagement, enlightenment and innovation.
Speaking on the news, Mercy Akamo, former organiser of TEDxGbagada and now convener of TEDxLagos said
TEDxGbagada was such an amazing 3 years of growth with great testimonials. We decided to extend the conversation with TEDxLagos. Lagos is a beautiful city filled with lots of amazing potentials. We feel it is of great importance to share from our perspective the remarkable ideas found in our City, Country and Continent. The team and I are super grateful for this new opportunity to share more African ideas through TEDxLagos'.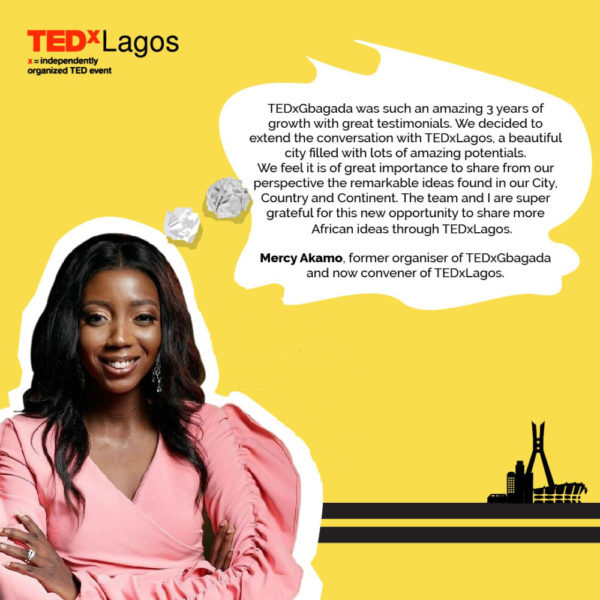 "The TEDxLagos train has taken off and our first event themed 'Spotlight' is scheduled to hold Saturday,August 18, 2018. It's too early to let the cat out of the bag but we definitely have a great lineup this year', she added.
Date: Saturday, August 18th.
Venue: Agip hall, Muson Center, Lagos.
To keep up with all happenings, follow @TEDxLagosng on Facebook, Instagram and Twitter and be the first to know about all the juicy details! Tickets for the event are available at www.tedxlagos.com!