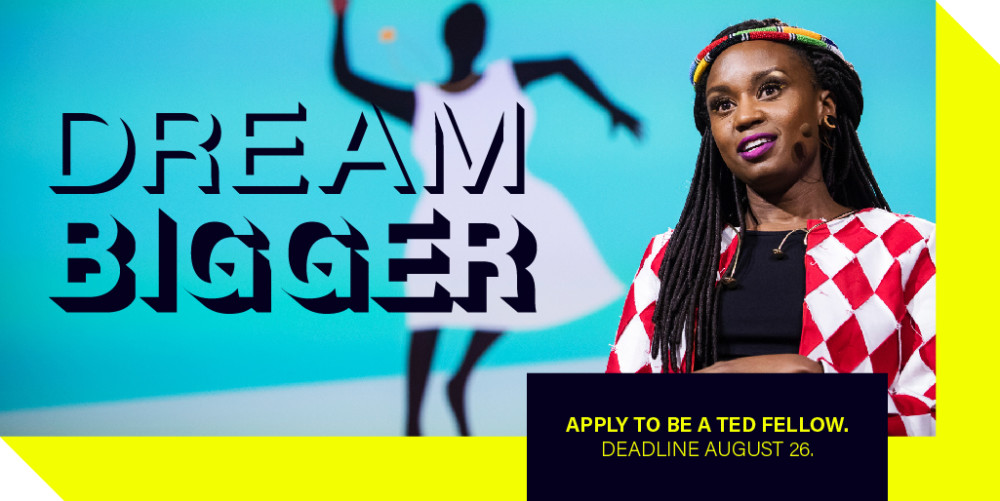 Application for the TED2019 Fellows Program is closing in one day – August 26th, 2018.
The program, which will be 10 years old next year, is looking for 20 innovators from all backgrounds whose bold work is making our planet better.
Here's the criteria for application according to TED:
We look for different applicants than many other leadership-oriented programs. Instead of business people, professionals, policy wonks and government officials, the TED Fellows program focuses on doers, makers, inventors, advocates, filmmakers and photographers, musicians and artists, scientists, entrepreneurs, NGO heads, and human rights activists.

In addition to impressive accomplishment, fine character and a good heart are two very important traits we look for in a every potential TED Fellow. More than anything, this focus on character has defined the success of the TED Fellows program.
You just have to be over 18-years old to apply. Want to apply? Click HERE to do so online.
For more information on the TED Fellows:
Visit: ted.com/fellows
Follow: @TEDFellow
Like: facebook.com/TEDFellow
Read: fellowsblog.ted.com