A Form of Escape for Lagosians? CNN Inside Africa spotlights Lagos' Comedy Scene | Watch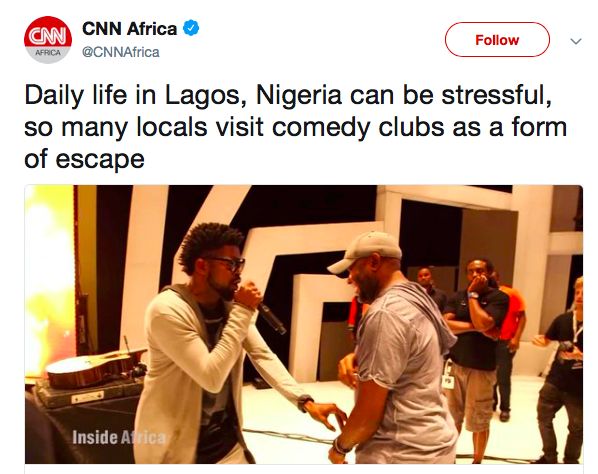 On a new episode of CNN Inside Africa, Lagos' comedy scene is spotlighted.
CNN says "Daily life in Lagos, Nigeria can be stressful, so many locals visit comedy clubs as a form of escape".
In the video, CNN Insider Africa talks about how emerging comics deliver their own unique style, helping people escape the daily grind as they make laughter an essential companion on any evening at different comedy clubs around the city.
Watch below.