Get a Whopping 125% Data Bonus on every Data Recharge on Glo Oga SIM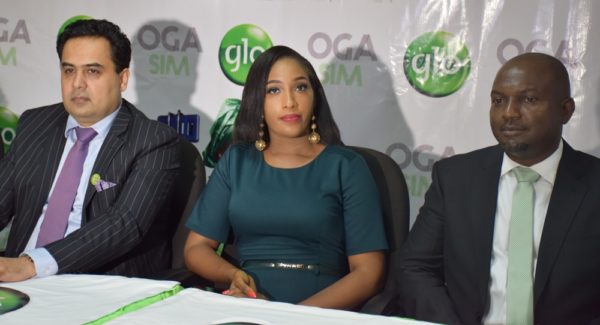 Globacom has injected excitement into the telecom industry with its newly introduced Oga SIM, which gives a whopping 125 percent bonus to new data subscribers and existing subscribers who have not used their data services in the last three months on the Glo network.
Globacom's Regional Chief Marketing Officer, Ashok Israni, said at the launch of the offering in Lagos a few weeks ago: "This is the best offer at the marketplace at this point in time in this country. No other offer comes close. This consolidates Globacom's position as the company that gives unbeatable value to all categories of its customers".
Israni explained that all a Glo subscriber is expected to do is buy a data subscription of his or her choice and he will automatically receive 125 percent bonus.
A breakdown of the benefits attached to Oga SIM shows that data worth 1.8GB will be given to a new subscriber who buys N500 worth of data instead of 800MB offered earlier, while a purchase of N1000 data package attracts 3.6GB instead of 1.6GB. Equally 8.2 GB will be given for N2000 data bought instead of 3.6GB, while N2, 500 purchases will be rewarded with 12.9GB instead of 5.7GB.
While calling on Glo subscribers in the country to make utmost use of the unmatchable offer by dialing *777# to see the bundles available, Israni reiterated the commitment of the company towards excellent subscribers' experience on the network, emphasizing the recent multi-million dollars investment on expansion and systematic upgrade of the Glo network.
The company has been consistent in rolling out innovative products and services. This has helped the operator to maintain a steady rise since inception.
The latest statistics released by the Nigerian Communications Commission (NCC) showed that Globacom outperformed other telecom players in the month of July 2018.
Globacom has added a total of 2.1m new subscribers this year already. In terms of internet subscribers on mobile devices, Globacom accounted for most of the growth in July. The total number of data users in the country rose by 866,656 in July.
Globacom took the lion share of 574,821 new internet users. The addition represents 66 percent of the total of 866,656 new internet users in the industry.
---
Sponsored Content