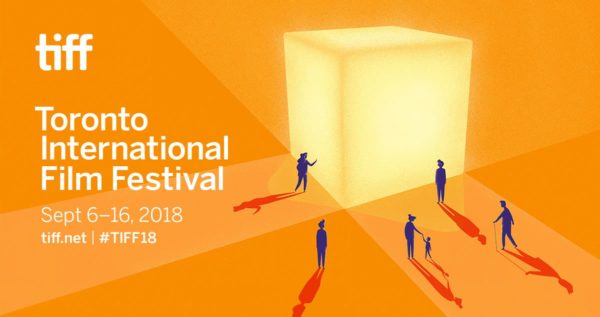 Since 2013, the Nigerian film industry has been represented at the Toronto International Film Festival (TIFF). With the movie adaptation of Chimamanda Ngozi Adichie's award-winning book, Half of a Yellow Sun being the first Nigerian film spotlighted at the festival, Nollywood has continued to produce noteworthy content at one of the world's largest film festivals. This year is no different with the array of African diaspora movies being showcased at TIFF 2018.
Of special focus for the Nigerian audience is Lionheart, the directorial debut of Nollywood sweetheart, Genevieve Nnaji. Not a stranger to TIFF, Ms. Nnaji's new film charts a bold new path for the actress. Lionheart also stars other Nollywood veterans like Pete Edochie, Kanayo O. Kanayo, Kalu Ikeagwu, Nkem Owoh and musician Onyeka Onwenu. Lionheart tells a story that is very common in Nigeria, with patriarchy still rife and embedded in every facet of life. Ms. Nnaji's efforts to shed light on the injustices against women in Nigeria is laudable and extremely pleasing.
Another directorial debut at TIFF this year is Farming, a film by Adéwálé Akinnuoye-Agbaje. Farming is an awesome crossover of Nollywood and Hollywood, which tells the story of a young Nigerian boy who was farmed out to a white family. The struggle to find his identity and everything that comes with the duality of the experience is something a lot of Nigerians abroad can relate to. Featuring South African Gugu Mbatha-Raw and Genevieve Nnaji, Farming is another movie that shows that Nigerian stories are worth telling and there can never be too many of them.
The joy of seeing Nollywood on the global scale is indicative of greater successes for the Nigerian film industry. This is further heightened by the fact that Africa as a whole is also represented with other groundbreaking films like Rafiki, directed by Wanuri Kahiu. Rafiki film which tells the story of two women who fall in love in a society that is homophobic. Rafiki, which was banned in Kenya premiered at the Cannes film festival earlier in 2018.
This year, BellaNaija and BellaNaija Style are at TIFF bringing all the details on these three films and more. We have front row seats for interviews and we will bring you all the red carpet sauce. Follow the hashtag #BNAtTIFF18, #BNSTakesTIFF18 and #BellaNaijaAtTIFF2018