60 million Nigerians are at risk of depression – NOIPolls/Joy, Inc.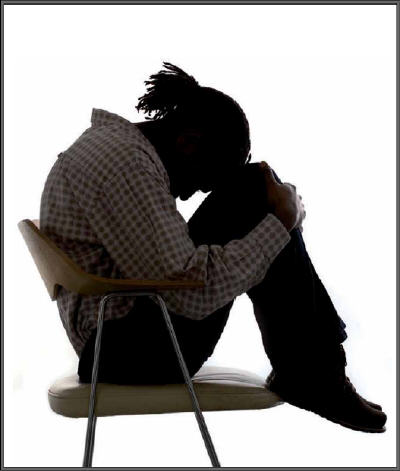 Mental health has been a recurrent topic everywhere lately, including in Nigeria, where cases of suicide seem to be making headlines weekly.
Well, an estimated 60 million Nigerians are at risk of suffering from depression, according to the Nigeria National Depression report produced by Joy, Inc. in partnership with NOIPolls.
The report, which is the first nationwide study of happiness and depression, was released in commemoration of the World Mental Health Day 2018, and contains results from at least 1,000 interviews, all of them conducted by telephone, in five major Nigerian languages: English, Pidgin English, Yoruba, Hausa and Igbo.
"This report is a product of our surveys as we seek to better understand the needs of the population we serve," one of the authors of the report and member of the Central Working Group, Glory Apantaku explained. "Our results serve as an important reminder of the urgency of this work, mental health issues are real and it is high time we paid attention," she said.
Highlights of the report include:
Most Nigerians surveyed defined happiness as having the basic needs of life. The second largest group of respondents defined happiness as having peace of mind.
Several Nigerians believed that they are averagely satisfied (4.99) with their life as a whole these days, and are hopeful that they will be better satisfied in life five years from now. Most Nigerians also felt they were better five years ago (standing at 6.41) than they are currently.
31.6% of polled respondent reported experiencing depressive symptoms. Putting this in perspective, 3 out of every 10 Nigerians are at risk of depression.
27.8% of respondents reported experiencing symptoms of anxiety
While both physical and mental health are important for a flourishing life, mental illness explains more of the misery in the society more than physical illness, poverty or unemployment.
Nigeria needs to be proactive in taking mental and emotional health seriously by reviewing the national mental health policy and creating a viable legislative framework to meet global standards, investing in public education to influence the culture to one that promotes resilience and creates safe spaces for emotional and mental healing, and investing in research, innovation and development.
The report also recommended that new metrics for measuring human progress should move from the use of financial values like GDP and focus on happiness and flourishing of citizens.
The National Depression report can be downloaded at report.joyinc.xyz.