Nedoux Sewing Club held a Sewing Marathon to provide 200 New Garments for less Privileged Children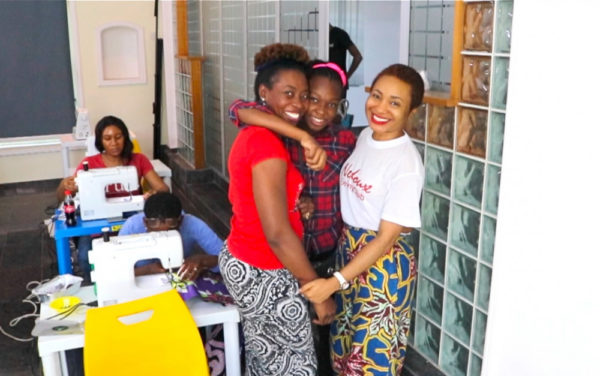 The Nedoux Sewing Club held its annual Sewing Marathon for Charity on Saturday, October 20th, 2018. The Sewing Marathon is a CSR initiative of the NSC, which brings sewing craft enthusiasts together in a room to sew collectively, and then the garments created are donated to less privileged children. It is based on the firm belief that every child deserves to experience the joy of having brand new clothes, not just hand-me-downs.
Last year, we collaborated with The Bloom Tribe, a faith-based philanthropic team. The "Sew Seeds of Love" event was held on Saturday, February 4th, 2017, and had 18 participants. Between ourselves, we sewed nearly 100 garments, which were subsequently donated to an orphanage and less-privileged community at Ikate, Surulere.
This year, we partnered with Socially Africa, a social enterprise committed to promoting a culture of impactful giving, and our goal was to sew 200 brand new garments for less privileged children in Lagos. Present to support the event was film-maker Natachi Asiya.
30 volunteers were convened at The Preneur Centre, their commitment, energy, and passion towards achieving this was a true labour of love. Some cut, some pinned, some ironed and some sewed. Together, we raced for a good cause.
Watch this beautiful short film and see how we worked towards our goal:
———————————————————————————————————————
This content has been published for free as part of BellaNaija.com's commitment to youth, education, healthcare and community development as part of our corporate social responsibility programme