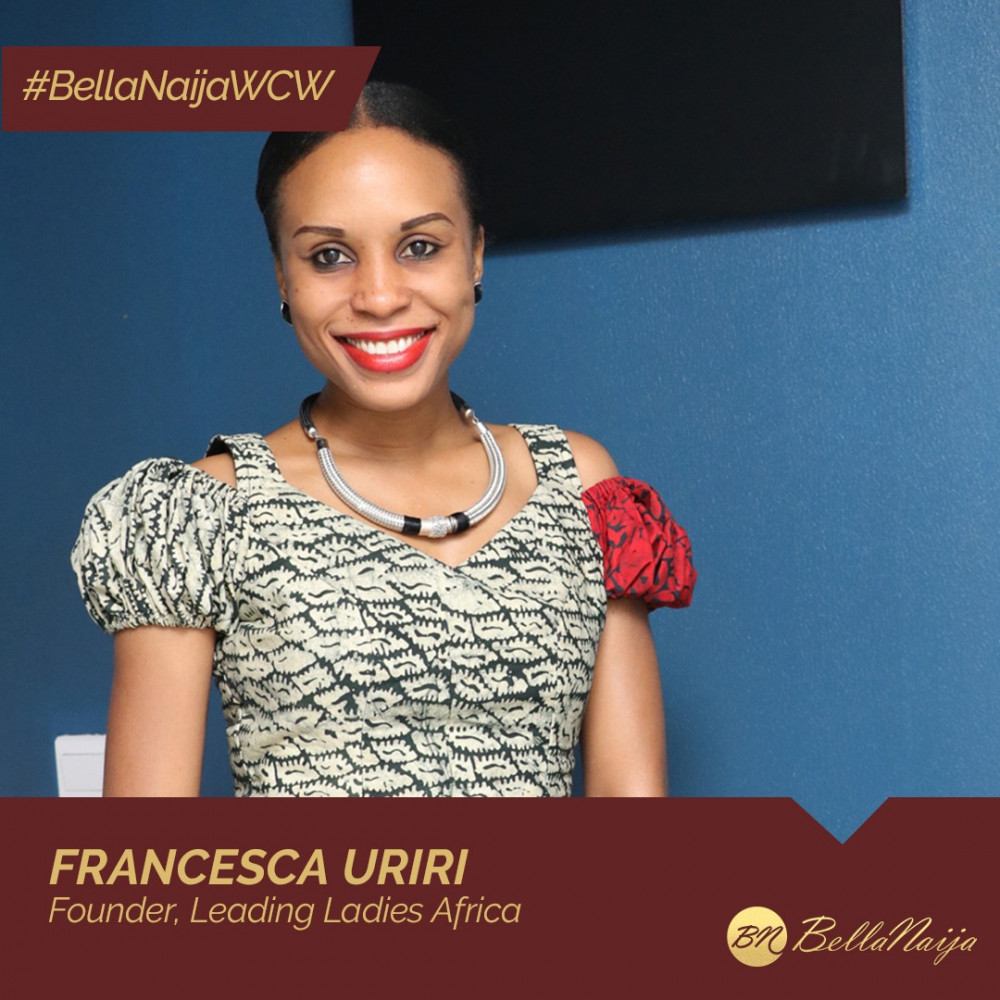 For our #BellaNaijaWCW feature this week, we'll be celebrating a woman who has worked her way up in public relations, media and entertainment.
Francesca Uriri is the Head of Communications, West Africa for Uber and the founder of Leading Ladies Africa (LLA), a women-focused Non-profit that promotes women empowerment and gender inclusion, specifically for women of African heritage.
LLA does this through effective mentoring, organising capacity building events, and showcasing the achievements of successful women to inspire others.
The platform, founded in 2011 was established to inspire women with the stories and achievements of other women but has since grown its vision and methods.
LLA in partnership with YNaija, releases an annual least of 100 most Inspiring Women in Nigeria on International Women's Day.
The platform also organises a Power Talk Series, as well as an Enterprise and Leadership Program.
LLA's vision "is to foster at least 40% female representation in Business, Politics, Governance and Enterprise across a broad range of sectors in Africa," and it's doing an amazing job.
Francesca cut her teeth in PR at Sesema Public Relations and has gone up to work at various global PR agencies as well as manage Events & Media at Heirs Holdings.
Francesca also seats on the Board of Trustees of The Future Project, an organisation that is building empowered citizens across Africa, with a special focus on Leadership, Enterprise and Advocacy. The Future Project organises the annual The Future Awards Africa (TFAA).
We celebrate Francesca, a graduate of English Literature from the University of Lagos, for literally "starting from the bottom" and moving steadily to the level of success she's achieved today. And she's empowering women across the country to become successful. Kudos!