Get Ready for the Scariest Halloween Party! Spook Fest is set to hold on Saturday, November 3rd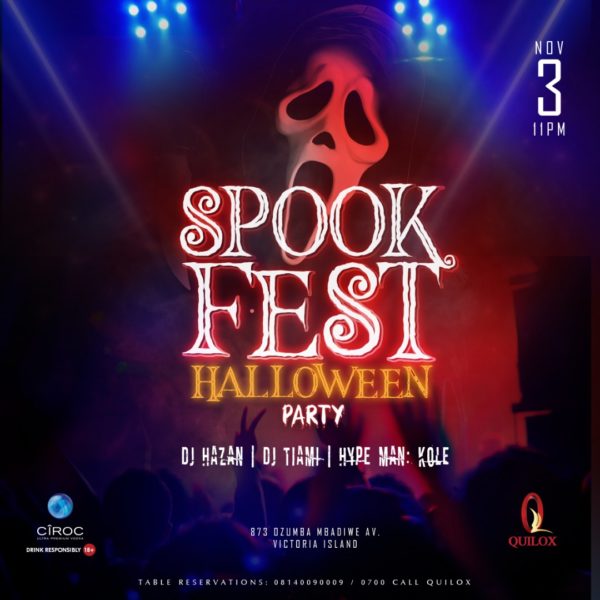 "The moon has awoken with the sleep of the sun. The Light has been broken the spell has begun"
It is that time of the year when we bring the scary to life in the spookiest party ever to hit town. This year's party, themed "Spook Fest" will have you at the edge of your seats as we are going to bring your scariest imaginations to life.
Date: Saturday, November 3rd, 2018
Time: 10 pm till the sun comes up
Venue: Club Quilox; 873 Ozumba Mbadiwe Avenue, Victoria Island, Lagos
Host: Ben Foster
Music Policy: DJ Tiami, DJ Hazan
Side attractions include Ciroc pong, your favourite Halloween games, special gifts for best costume and so much more.
Dress code: Spooky or nothing.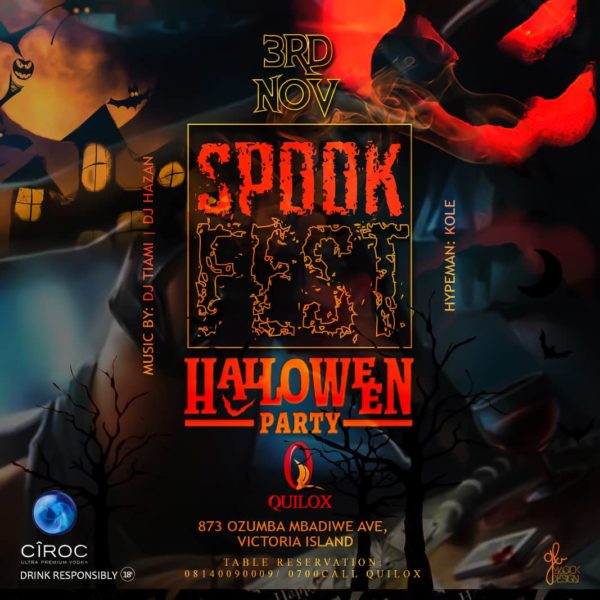 It is Halloween people, everyone is entitled to one good scare.
———————————————————————————————————————
Sponsored Content