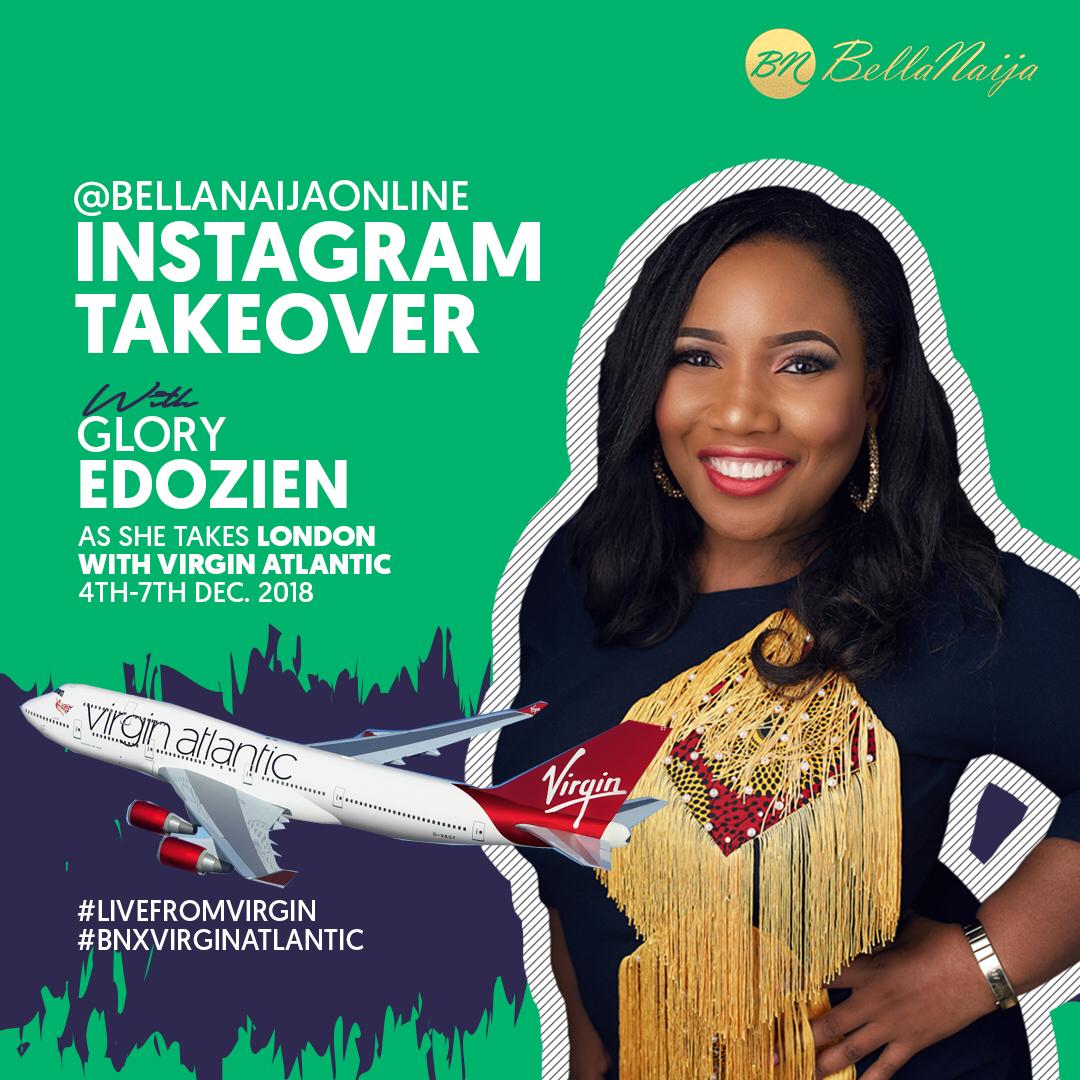 Hello Everyone!
My name is Glory Edozien and I am the founder of Inspired by Glory Academy where I teach career women how to be visible in the workplace through networking so that they can get the recognition they deserve, earn more money and climb the corporate ladder.
London is one of my favourite cities in the world and I am excited to be able to experience it the Virgin Atlantic way!
It's a short trip but packed full of exciting, fun and diverse activities. From a trip to the British Museum, a walking tour of Convent Garden, perfume profiling at Miller Harris, High Tea at the Virgin Atlantic Club House and more. We will also be staying at the exquisite Radisson Blu Edwardian Hotel.
What a perfect way to end the year!
Follow my journey on your @bellanaijaonline Instagram page as well as the hashtags – #BNxVirginAtlantic, #LivefromVirgin and #BNTravel.