The most anticipated Christmas party, "The Unofficial Christmas Party" is here, and this year's theme is Retro Disco glam inspired by the iconic 70's. So many style stars in that era; Joni Mitchell, Cher, Bianca Jagger, Diana Ross, Grace Jones and of course Michael Jackson. Thinking of what to wear tomorrow?
Think Cher, with her daring bell bottoms, crop tops and long black hair. From her more-is-more prints to her epic perms, she tried every trend the decade had to offer with gusto. She was seventies fashion personified.
Also don't forget Ms. Ross with her big smile, even bigger hair and dangling hoop earrings! The face of the supremes Diana Ross was all about lilac eyeshadow, loose wrap dresses and XXL hoop earrings. Also, a fashion icon and an inspiration for what to wear is Elton John…Oh, those tinted glasses. When it came to 1970s fashion, the must-have accessory was a pair of sepia shades.
Here he is at Studio 54 with an equally glitzy Diana Ross and Cher #squad goals. We're sure the sepia tones and retro wardrobe choices in this picture would inspire a lot of looks at this year's unofficial Christmas party!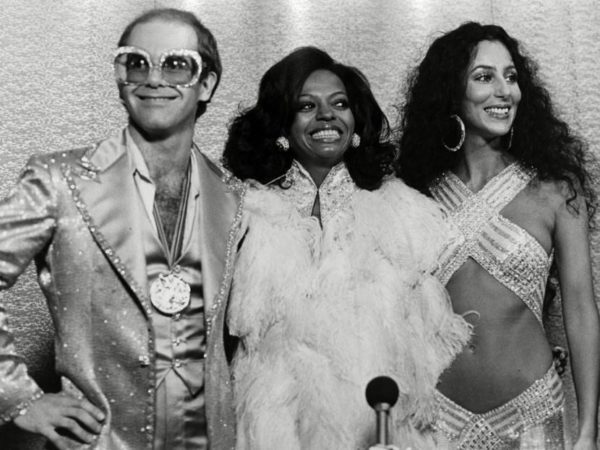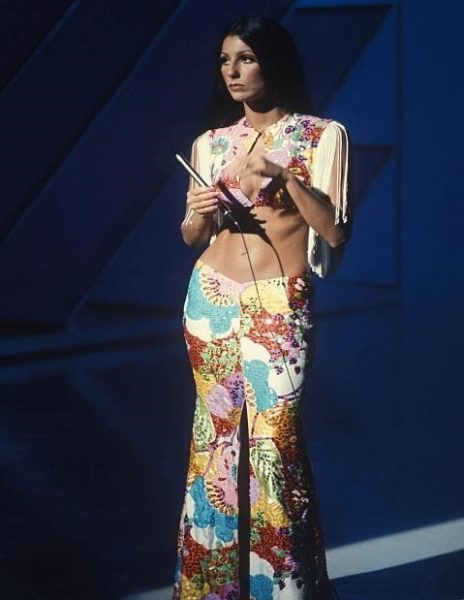 Now picture this: Bianca Jagger riding into Studio 54 on horseback in an off-the-shoulder gown. Check out the picture of the incredulous moment below. She became known throughout the decade for her love of white, wide lapel suits, and high-waisted pants, but it was her glamorous style touches like a fur thrown over her shoulder or a great metallic shoe here and there that turned her into a style icon for the ages.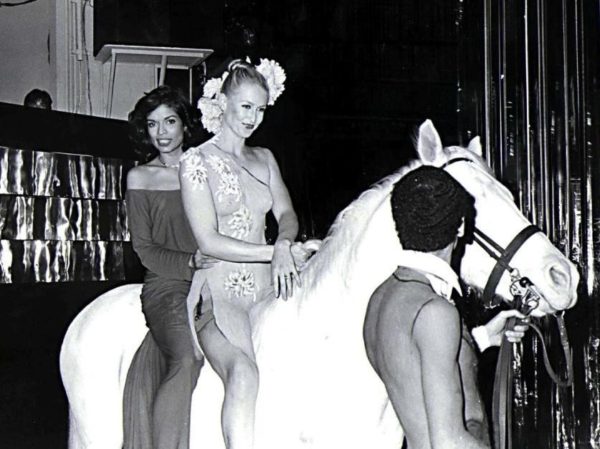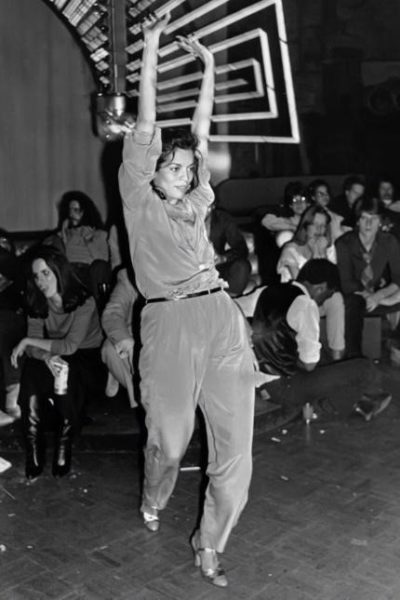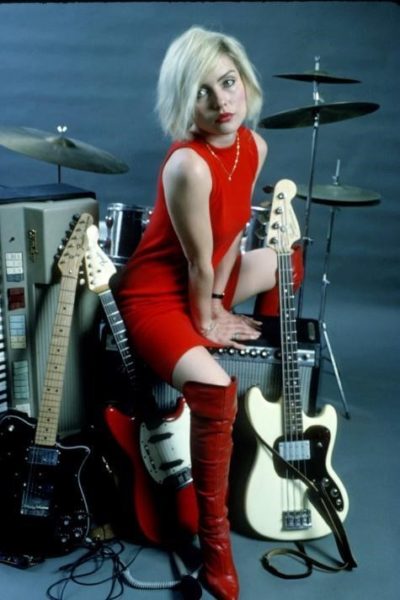 Think Debbi Harry, fondly called "The godmother of the New York punk scene", the blonde bombshell revolutionized the 1970's with her mini-dresses and over-the-knee latex boots. Sexy, with just the right amount of daring (animal prints were a Harry signature at the time), Harry's style was all about being an individual.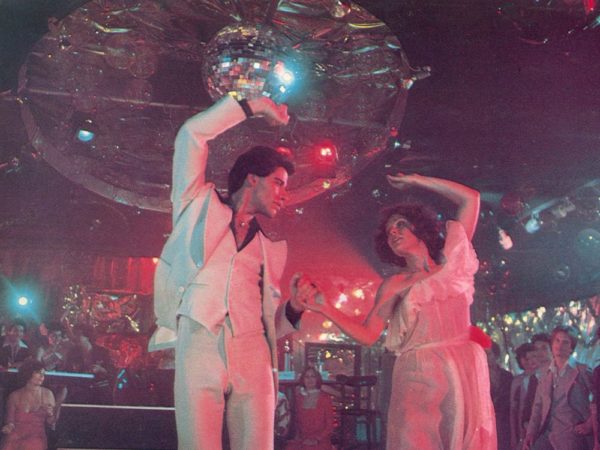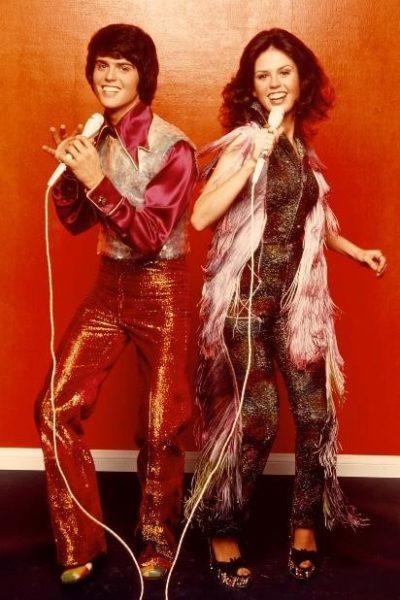 Saturday Night Fever hit cinemas in 1977 and the world fell head-over-heels in love with disco. John Travolta's car-salesman suit and Karen Lynn Gorney's major commitment to ruffles had everyone reaching for their platforms and dancing their troubles away. Nothing quite says the seventies like a disco ball and a dancefloor!  We can't wait to see the looks at this year's Unofficial Christmas Party.
—————————————————————————————————————————————–
Sponsored Content