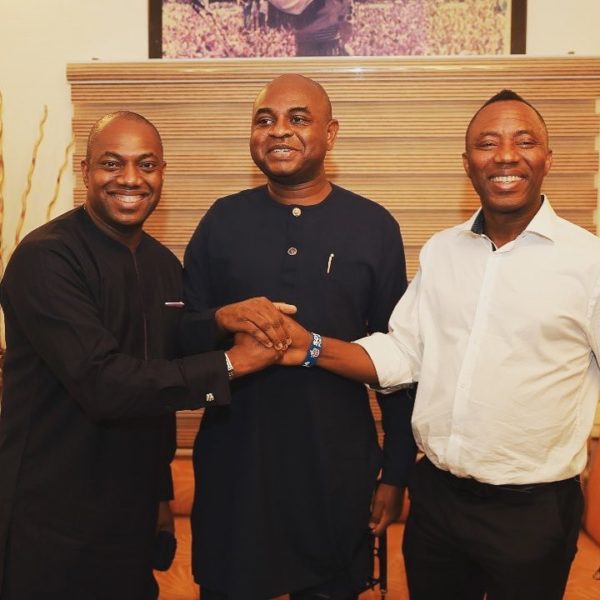 Fela Durotoye, the presidential candidate of the Alliance for New Nigeria (ANN), has indicated that he's ready to form a coalition.
Durotoye said this in reaction to the stepping down of the Allied Congress Party of Nigeria (ACPN) candidate Oby Ezekwesili.
Durotoye, in a statement, urged the presidential candidates Yele Sowore and Kingsley Moghalu to come together with him to form a coalition.
He's ready to submit himself to any process that'll allow for a consensus candidate to be chosen, he said in the statement, and if any candidate apart from himself is chosen, he is ready to support that candidate.
I have always believed that leadership is about service and sacrifice and today, I would like to commend Dr. (Mrs) Oby Ezekwesili for leading the charge to forming a viable coalition to presenting a Consensus Candidate for the 2019 Presidential elections.
_
To ensure that an alliance is formed and we present a united front, I AM READY to come into any coalition talks with my brothers Omoyele Sowore and Prof. Kingsley Moghalu and to submit myself to any transparent process that will help us arrive at a selection of a Consensus Candidate from amongst us.
_
To be clear, if the process produces any other candidate apart from myself, I AM READY to support whoever the Consensus Candidate is and to do all I can to support the coalition to win the 2019 Presidential elections for our generation.
_
Once again, I implore the frontline candidates in our generation.
_
Let us come together and seize this historic window of opportunity for our generation to select one of us to go ahead of us … so that ALL OF US can come together and speak with one voice at the 2019 General Elections.
_
Together, we can do the perceived impossible.
_
Our generation is depending on us.
_
We must not let them down. ———
Signed
Fela Durotoye
Presidential Candidate
Alliance for New Nigeria (ANN)