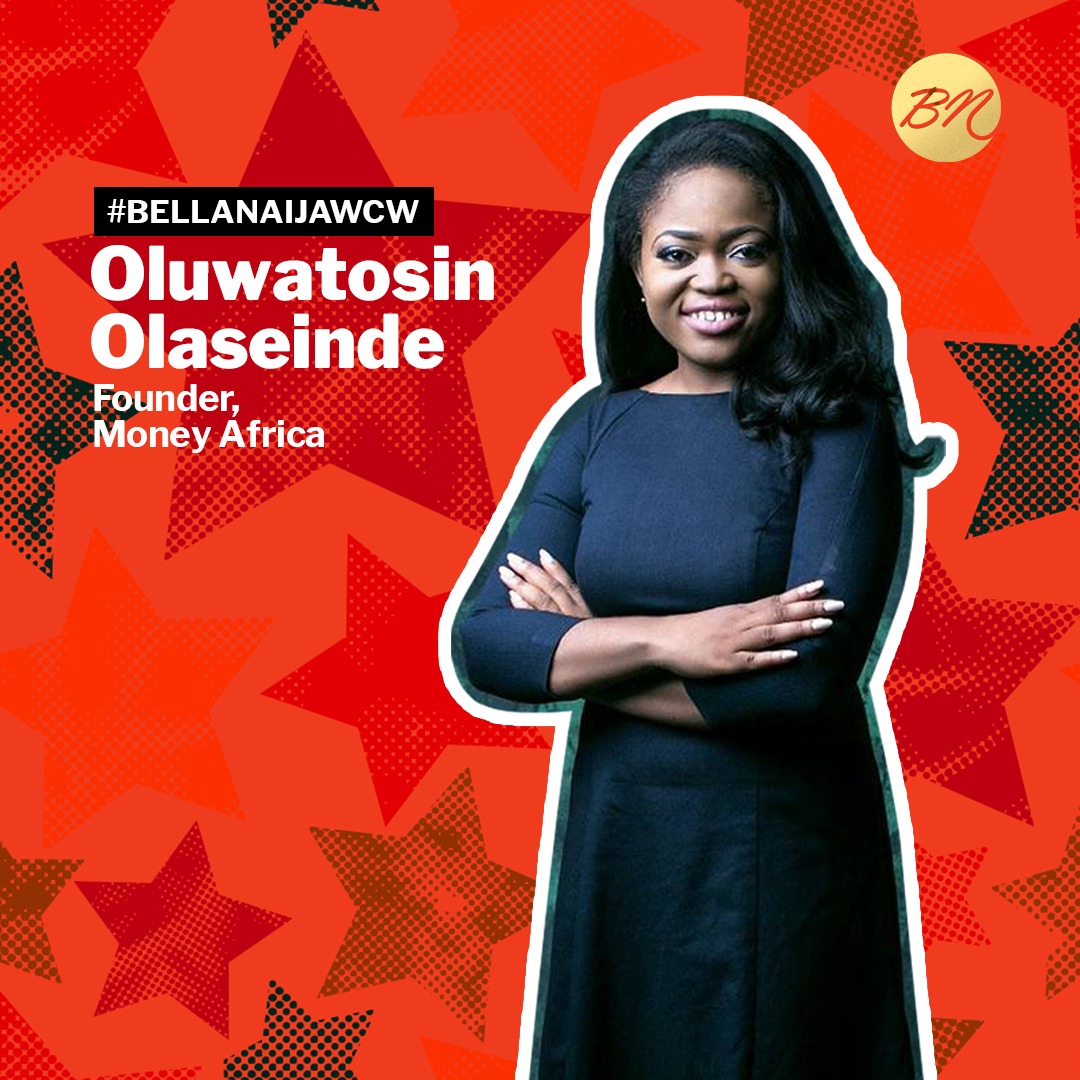 Making money is important, but managing it is much more important as it dictates whether you build wealth in the long run or not.
Our #BellaNaijaWCW this week Oluwatosin Olaseinde is a financial literacy pro who teaches health financial habits (with a focus on millennials).
Oluwatosin, through her Money Africa platform, helps young people cut unnecessary expenses, invest, and sustainably build wealth.
Money Africa leverages the power of social media, especially groups, to disseminate necessary financial knowledge and simplify financial terms for the millennial, hence getting them to make better decisions.
Oluwatosin holds a Bachelors degree in Accounting from the University of Johannesburg and started her career at an audit firm in the city where she worked and learned for 3 years.
At the audit firm, Oluwatosin was managing large teams auditing companies listed on the Johannesburg Stock Exchange.
She continued to learn by contesting in CNBC Africa's Top Trader in South Africa where she was one of 8 contestants who traded on the Johannesburg Stock Exchange with virtual cash of R100,000.00.
She was mentored by high profile industry experts, trained on fundamental and technical analysis skills, monitored market trends in real time, and analysed companies on the stock exchange.
She then joined CNBC Africa as a Financial Reporter/Researcher, working from Lagos. She later joined Bloomberg TV Africa as a Senior Financial Analyst, and then British American Tobacco, as a Commercial Financial Manager.
Oluwatosin went on to establish Money Africa to help millennials make better financial decisions; from personal finance, to investments to business strategies and even personal development.
We celebrate Oluwatosin for contributing to the financial literacy drive the continent has been experience in the last few years.