BN Sweet Spot: These Are the 5 Most Adorable Moments from the Oscars
The 91st annual Academy Awards, also known as the Oscars, was last night, and the event was home to too many glamorous looks.
But even more than the glamour were the too adorable moments when love – platonic, romantic and familial – were on display.
We saw our favorite stars weep with joy, celebrate their wins with their significant others looking all lovey dovey, and strike a pose with their folks and planting a big one on their parents on the cheek.
From Jason Momoa and wife Lisa Bonet staring deep into each other's eyes to Spike Lee's joyous celebration with Samuel L. Jackson, here are the five most adorable moments from the Oscars.
Michael B. Jordan Donna Jordan on the Red Carpet
Star of "Black Panther" arrived the award show with his mother in a lovely black number, and, posing before a sea of cameras on the red carpet, he planted a big one on her cheeks.
Jason Momoa and wife Lisa Bonet
Too many are green with envy whenever they see "Aquaman" actor Jason Momoa and "The Cosby Show" star Lisa Bonet together. But the couple aren't making it any easier, taking every chance to prove they're deeply in love. On the Oscars red carpet, the two, posing before cameras, took a moment to just look into each other's eyes.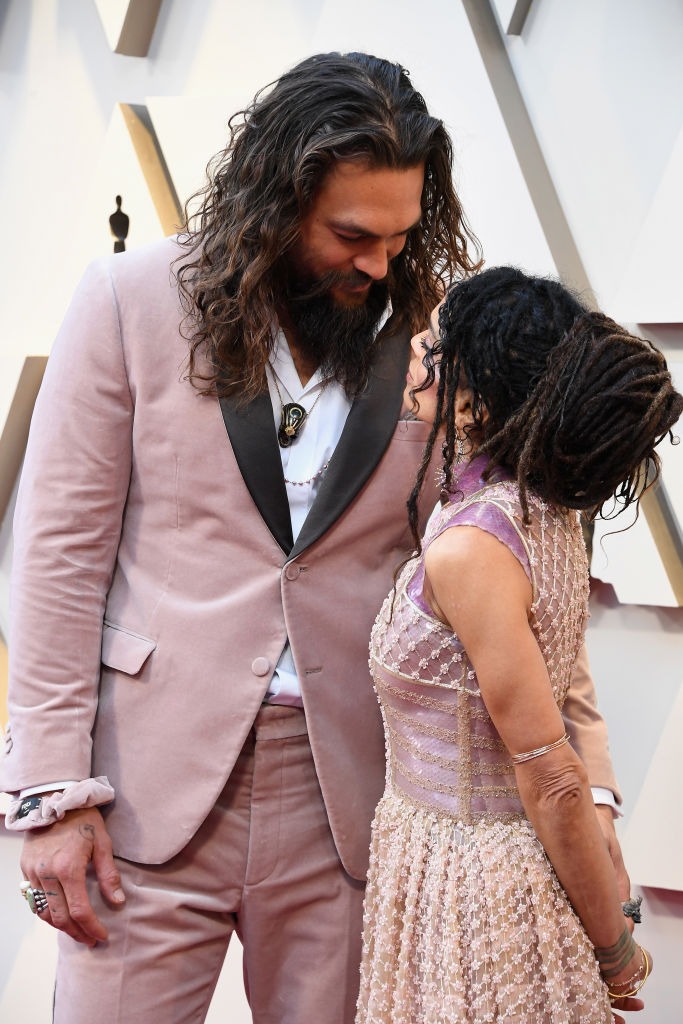 Spike Lee's Epic Hug with Samuel L. Jackson
Director Spike Lee won his first competitive Oscar on Sunday for the movie "BlacKkKlansman" which won Best Adapted Screenplay.
Visibly ecstatic, Spike Lee leaped on Samuel L. Jackson on the stage before going on the give his speech.
Lady Gaga crying while Receiving her Oscar
Lady Gaga won her first Oscar on Sunday for the song "Shallow" from the movie "A Star is Born" shortly after she performed the song with Bradley Cooper.
Returning to the stage, this time to receive the award with co-writers Mark Ronson, Andrew Wyatt and Anthony Rossomando, Gaga was visibly moved, shedding tears of joy.
Ruth E. Carter winning for "Black Panther"
"Black Panther" may not have won Best Picture at the Oscars, but it deservedly went home with the Best Costume Design award, with Ruth E. Carter taking the award home.
The costume designer, who became the first black person ever to win the award, said while receiving it: "Marvel may have created the first black superhero but we turned him into an African king."