SMEDAN Set to Unveil Conditional Grant Scheme for 2,000 MSMEs in Lagos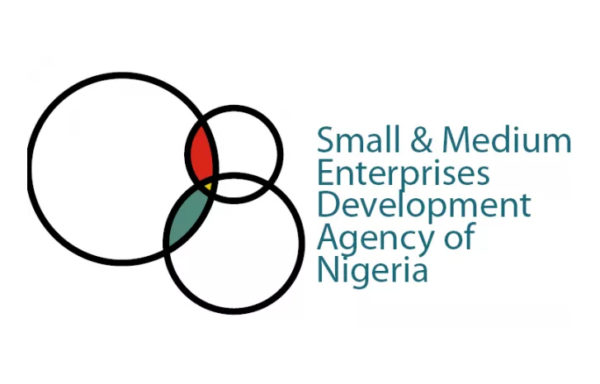 *Pilot Scheme Set To Create Millions Of Jobs Nationwide – Pedro
*Grant, Training To Address Challenges Confronting MSMEs – Radda
The Small and Medium Enterprises Development Agency (SMEDAN) is set to unveil a Conditional Grant Scheme (CGS) for about 2,000 Micro, Small and Medium Enterprises (MSMEs) in Lagos on Wednesday, 20th February, 2019.
The event, billed to hold at the LTV Multipurpose Hall in Ikeja, Lagos, will afford approximately 2,000 pre-selected MSMEs the opportunity to receive their financial grant award, which will be accompanied with extensive training, business consultation and registration with the Corporate Affairs Commission, where necessary.
The Director-General of the agency, Dr. Dikko Radda said the scheme, currently at the pilot phase and expected to roll out across the entire country in the coming months, would address challenges confronting the MSMEs sector by promoting capacity building and post-intervention support services for micro enterprises. This, he said, would enable operators to access finance, market, workspace, technology amongst others.
Date: Wednesday, February 20th, 2019.
Venue: LTV Multipurpose Hall in Ikeja, Lagos
The Chairman of SMEDAN, Otunba Femi Pedro believes the scheme, if deployed and implemented to its full potential, has the capacity to create millions of jobs across the entire country.
According to Pedro, the justification for a special entrepreneurship and vocational development intervention for grassroots entrepreneurs cannot be over-emphasized, including moving informal enterprises to the formal sector. This, he said would industrialise the nation, develop the rural economy, stem youth restiveness and unemployment as well as create the platform for sustainable economic growth and development in the country.
Expected at the event include all the successful applicants of the pilot scheme in Lagos, as well as high profile members of the political and business communities.
——————————————————————————————————————————————————–
Sponsored Content