'Every Second Counts' Professor Bosede Afolabi on Managing Medical & Obstetric Emergencies, Trauma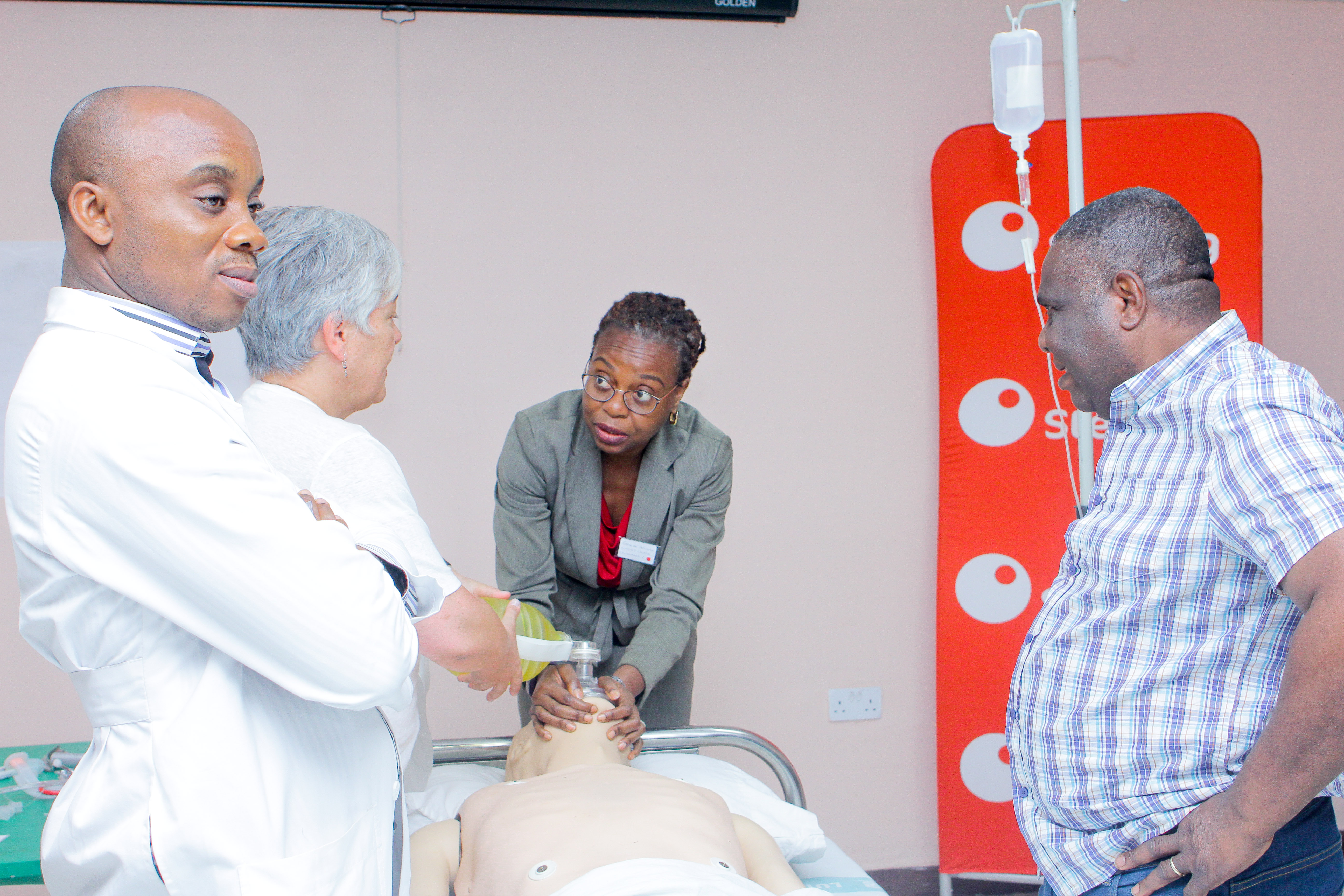 Bosede Afolabi is a professor of Obstetrics and Gynecology and also the Head of Department, Obstetrics, and Gynecology at the College Of Medicine, University of Lagos and the Lagos University Teaching Hospital, Idi Araba, Lagos.
In this interview, she speaks about Managing Medical and Obstetric Emergencies and Trauma (mMOET); a four-day course, which took place for the first time in Nigeria and is sponsored by Sterling Bank Plc. The veteran gynaecologist explains why the training is essential to reduce Nigeria's high maternal mortality rates. Participants cut across Obstetricians, Gynaecologists, Anesthetists and emergency medicine doctors within and outside the College of Medicine, University of Lagos.
When asked why the course had not been done in Nigeria earlier, she responds:
Firstly, the training is owned by Advance Life Support Group (ALSG) in the United Kingdom who have the copyrights for the training. Even though it can be brought down to Nigeria, it's quite expensive to do so because you have to cater for the facilitator's travel and accommodation costs as well as pay the organization for being able to host the course and so on. Considering the state of our economy, it's a lot of costs to undertake.
Why did the Department of Obstetrics and Gynaecology under your leadership decide to take up the cost of hosting this training?
Essentially, we saw the need to train specialists in the medical field. We decided to bring it down to Nigeria because we know the merits of having such a course, especially at this time. We could have tried to develop ours but since it's already being done and fine-tuned to such minute details, it was better not to re-invent the wheel, but get the course down here and then make plans to sustain it. The plan for sustainability is to source for funding to host it on an annual basis until we can take it over and run it ourselves. That is also part of the plan.
Even as the HoD, I am taking part in the training. I'm also going to participate with the intention of becoming an instructor so that we can have the training regularly in Nigeria because it's a crucial skill for medical practitioners. Managing emergencies is beyond knowing what drugs to prescribe, it also has to do with understanding the timing, knowing the amount of coordination and teamwork, making sure there's a team-lead, the right people are following up and doing what they're meant to do at the correct time and also looking at the clock; because every minute counts in an emergency. Hence, why this sought of coordinated, highly structured course is important.
Is this a train-the-trainer workshop?
Yes. At the moment, it is a train the trainer workshop. However, there will be more specific workshops for trainers because the ALSG facilitators will be looking to identify those of us (I may not even qualify) who have the capacity to train others, they will be trained in yet another course before they can qualify to train.
What are the consequences of not having this kind of knowledge or skill set in our health system?
The consequences are still not being able to get our maternal mortality level reduced sufficiently. If we have these sought of training, it will take off one aspect of why we have such high rates. The three major reasons for having high maternal mortality rates include;
1). Not having skilled healthcare delivery personnel, 2). Inability to locate facilities where people can receive skilled healthcare delivery, and 3). Not receiving coordinated care when patients eventually locate the right health care facilities. So we are trying to address one of those problems by improving the skill set in the system.
 Speaking about funding. What kind of funding do you hope to receive to keep this sort of training consistent?
We definitely require funding. We need money to make the training consistent as I said earlier on, we have to pay the organization, first. Although ALSG is a charity organization, they need to generate funds to stay afloat. So we need to pay to be able to host the course, then we have to pay for the instructors to come to Nigeria to help train our own trainers. By the time our trainers are sufficiently trained, then the amount that we will need to host and get specialists to attend the course should be able to sustain the programme, all things being equal.
How were you able to reach out to Sterling Bank to support this training?
We reached out to a lot of organizations. Being the head of the department, my role requires raising funds for the department to actualize its goals. I have been able to get some equipment to our department through some of the funds we have raised. For this particular course, I reached out to a consultant in my department and we decided to write to different banks and organizations that we know are actively involved in CSR initiatives. We have observed that Sterling bank is doing a lot in the health sector so we decided to reach out to them as well.
So, we wrote the letter and took to Sterling Bank. My colleague followed up and luckily, we got a positive response from the organization. We hope that the support from Sterling Bank will continue in the coming years because if it does, they will be seen and known to have been a key driver in reducing maternal mortality in Nigeria.
Thank you!
---
Sponsored Content