Zenith Bank Introduces 'Timeless' – A Free Banking Service for Senior Citizens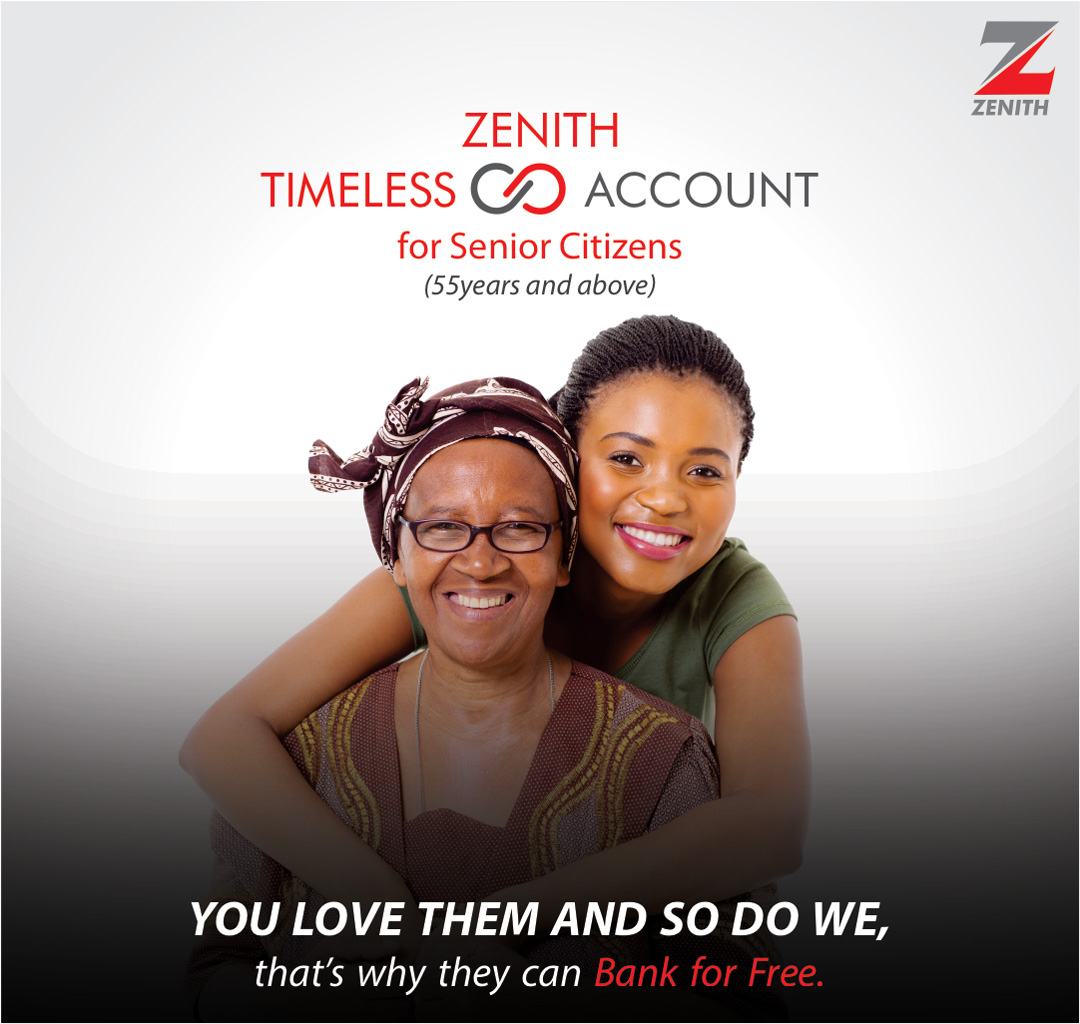 Nigeria's leading and most profitable Bank, Zenith Bank Plc, has introduced a new account called 'Timeless' that allows Nigerians aged 55 years and above the bank with the financial institution for free.
"Timeless" account holders pay no account maintenance, debit card, cheque book, or SMS notification fees. They would also enjoy priority treatment at Zenith Bank branches and have access to unique travel and holiday offers.
Zenith Bank Plc is recognized as one of the most innovative financial institutions in Nigeria and was voted the most customer-focused bank in Nigeria for the Retail and SME segments in the 2018 KPMG Annual Banking Industry Customer Satisfaction Survey (BICSS).
---
Sponsored Content