FYI: Funmilayo Ransome-Kuti is Today's Google Doodle!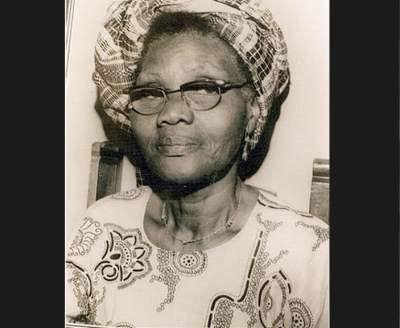 Women's rights activist & teacher, Funmilayo Ransome-Kuti who served with distinction as one of the most prominent leaders of her generation, is being celebrated as today's Google Doodle.
Today, the 25th of October should have been her 119th birthday.
Ransome-Kuti's political activism led to her being described as the doyenne of female rights in Nigeria, as well as to her being regarded as "The Mother of Africa."
Kuti, widely regarded as the first woman in Nigeria to drive a car, is the mother of the Nigerian activists Fela Anikulapo Kuti, a musician and Afrobeat pioneer; Beko Ransome-Kuti, a doctor; and Professor Olikoye Ransome-Kuti, a doctor and health minister. She's also grandmother to musicians Seun Kuti and Femi Kuti.
In 1978 Funmilayo Ransome-Kuti was thrown from a third-floor window in her son Fela's compound, a commune known as the Kalakuta Republic, when it was stormed by one thousand armed military personnel.
She died on the 13th of April 1978 after being in a coma for about eight weeks as a result of her injuries.