You Have to See Alicia Keys' Skincare & Hair Routine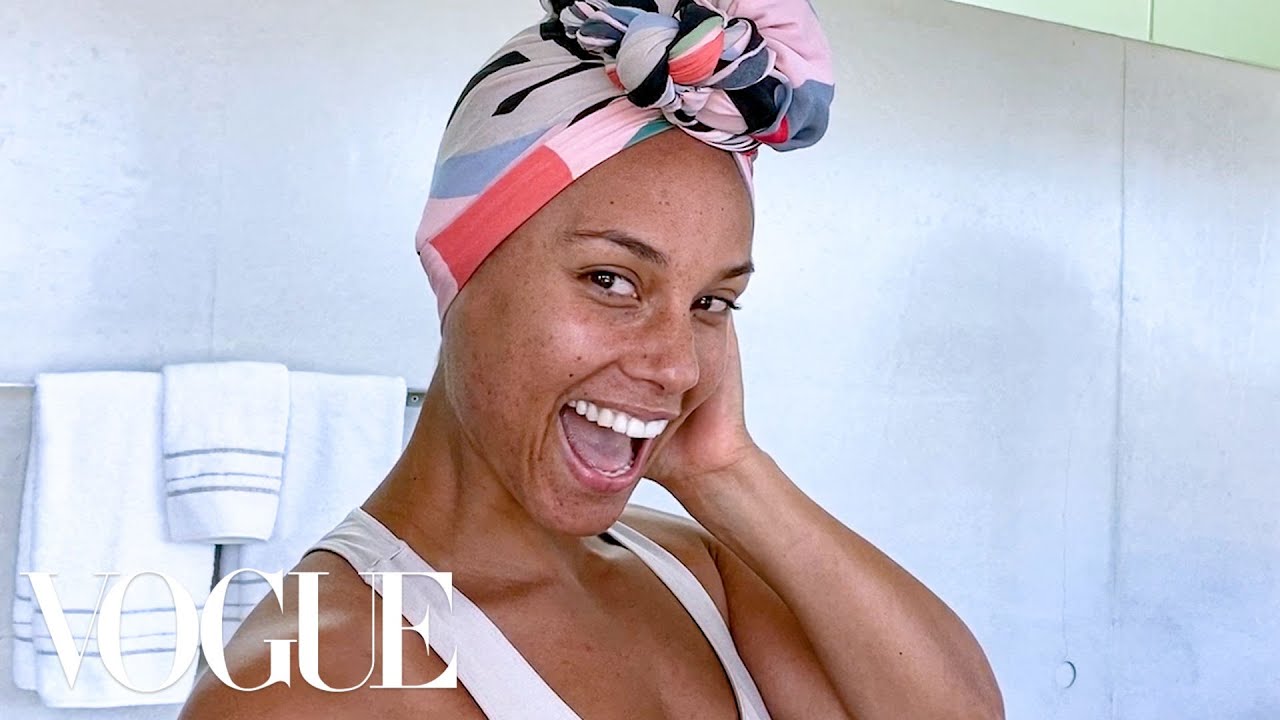 In a new "Beauty Secrets" Vogue video, Grammy-winning songstress, Alicia Keys took fans through her step by step morning skincare routine.
The music stars say, after waking up early and potentially doing some meditation or a workout, into the bathroom she goes to begin her beauty regimen for the day. First up, lighting a candle and setting an intention for what she's looking for in the day.
For headwrap routine, Keys' gives simple advice, especially in these challenging times: "Take that time for yourself and if you feel overwhelmed…escape to your bathroom and just take some breaths in, exhale—do that about 10 times."
Watch the vlog below and enjoy!