GAIA Africa Celebrates "The Founding Fifty"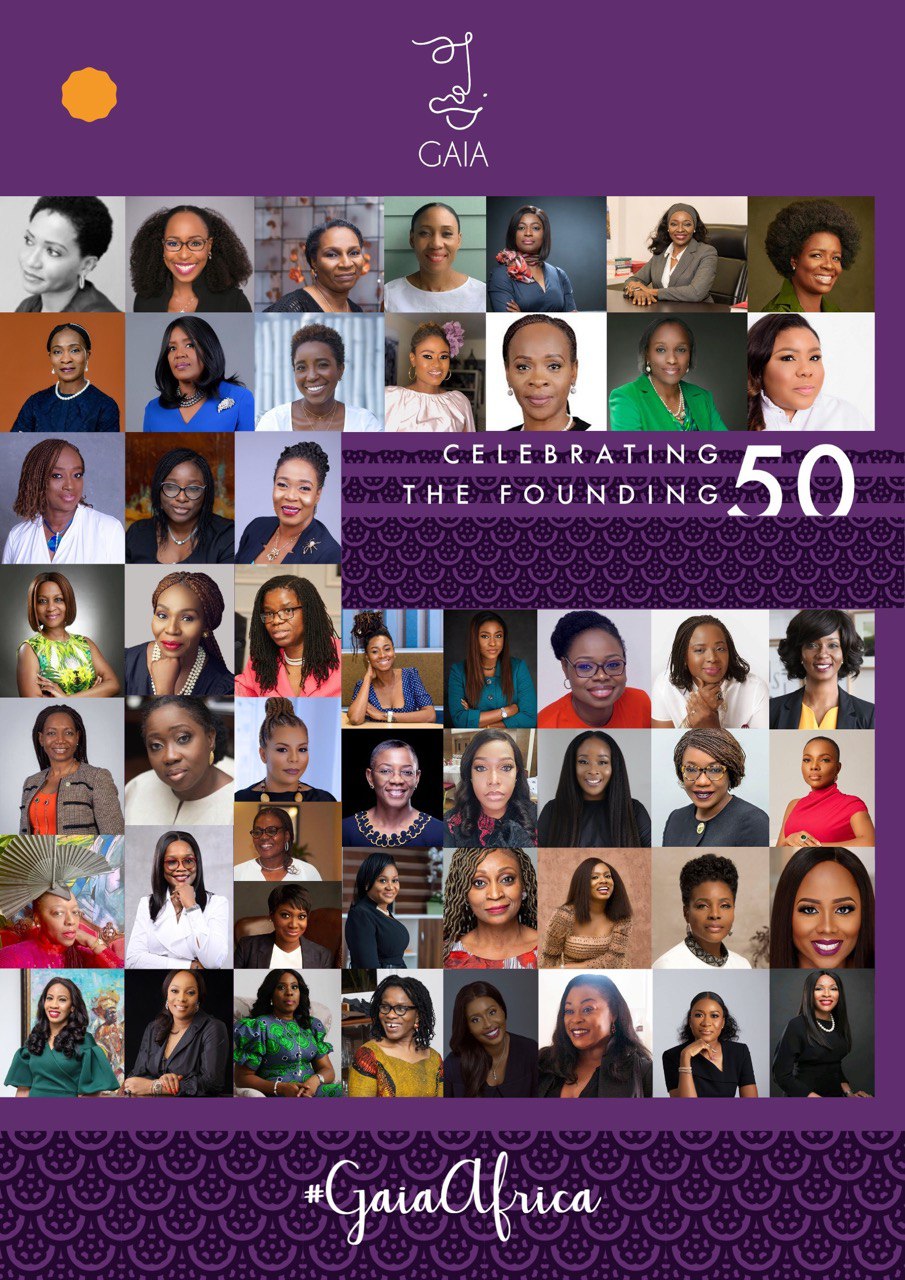 GAIA Africa, a member's only business and social club for women, founded by Olatowun Candide-Johnson is celebrating it's fifty Founding Members!
Since the inception of GAIA Africa in 2018, more women now ​see the need to connect, trust, and empower one another across different industries and business interests. The lea​ding women of GAIA Africa have helped fuel this change, as they have embraced the vision of ​a safe and progressive space for women leaders to network, grow their ​businesses, drive impact, and ​to build up a platform which contributes to solving a key societal and economic challenge.
As the club celebrates its founding 50, GAIA AFRICA Founder, Olatowun Candide-Johnson, appreciates the commitment and dedication of its members.
​In a recent article, she shared the journey so far, and notes:
​"I​ have personally always been driven by the conviction that serious and authentic women are a great resource and support in general and especially when they attain the highest levels in their respective fields. It's being proven that GAIA AFRICA is more than a club for women – It is an organising principle for female leadership which is required as the bedrock for sustainability of any social economy. This African brand is built around the common interests of female leaders in diverse industries including business, politics, the professions, and social enterprise.​"
This trailblazing womens' business club prides itself on offering a diverse range of mini-clubs including, The Business Dining Club, The Arts & Culture Club and The Film Club,The Book Club, and more recently The Executive Academy — a digital platform which was launched in the wake of the global health crisis and gives members access to private events and exclusive industry workshops facilitated by esteemed business and academic leaders, in a bid to inform, educate and empower members through these trying times.
As a club that believes in development, GAIA AFRICA has not neglected the next generation of leading women. The Gazelle series is a platform which equips ​this next generation of female leaders, with the requisite guidance, information and tools to build and maintain the right value systems and work ethic.
Olatowun Candide-Johnson, went further to share her appreciation
"We at GAIA AFRICA deeply appreciate all our local and international members, and in particular, our "Founding Fifty". Thank you for trusting in us by taking this journey with us. As women, you are a force to be reckoned with; As GAIA AFRICA women, you are the embodiment of all that we need to change the course of history. Together in this new era, we will continue to come together and empower each other to do great things. We look forward to welcoming more of Africa's leading professional, corporate and business women into GAIA AFRICA."
Congratulations to the founding fifty!