Here are Major Lessons from the Lipton-Sponsored 'International Women's Month Special' on Rubbin' Minds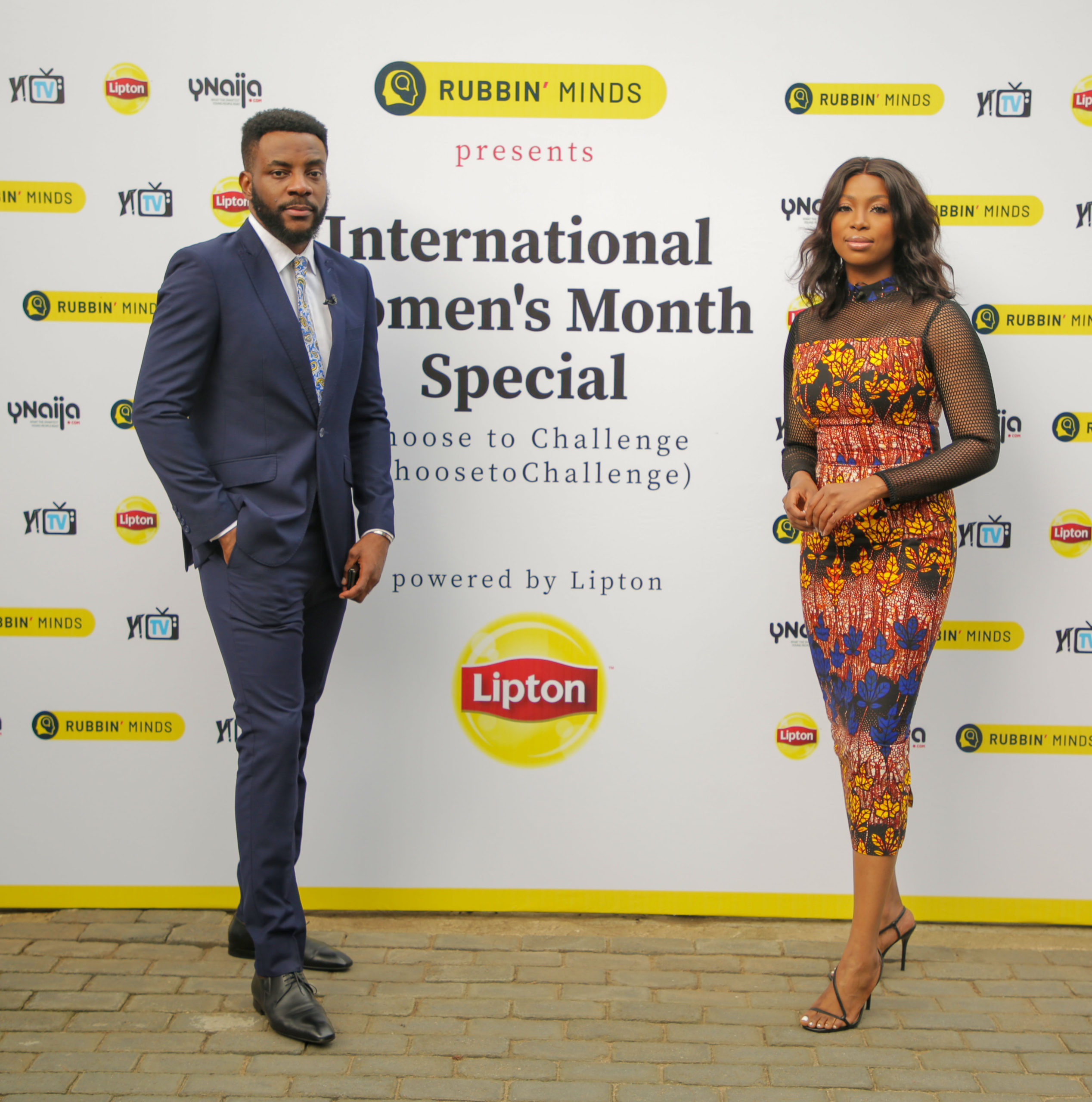 It is no secret that one of the leading tea beverage brands- Lipton– turned the International Women's Day celebration into a month-long fiesta. The brand powered an International Women's Month Special on Rubbin' Minds spotlighting remarkable women who have consistently shattered glass ceilings and proven that gender is not a limitation to success.
These conversations brought together phenomenal women from across various sectors ranging from media to politics and beyond. In a bid to raise awareness about gender equality, here are ten things we learned from Lipton's International Women's Month Special- 
A woman can play any role: From the conversations Bolanle Olukanni had with some of these women occupying male-dominated roles, it is evident that there are women who are defying societal stereotypes. Taxi driver, Oby Onyediako and The Lady Cobbler, Kevwe Alajagbo both shine in their roles. Despite this, Kevwe shared that "competence is always a question" because of her gender. Oby shared the same sentiments. For Oby, people have turned down her services and she has "had to come to terms with it and accept that this kind of rejection will always come."
We all have a part to play in how the girl child turns out:

It

is said that 'charity begins at home'. Well, Media Mogul, Agatha Amata, showed us that how we are brought plays a major role in how we turn out. She stated that her upbringing was the reason she was unfazed by the difficulties she faced as a result of her gender. Her upbringing made her realize that  "gender is only a problem if you acknowledge that it is- like anything else in life."
Never pay attention to Naysayers: Breaking through stereotypical biases and fielding negative comments is something a lot of women have had to deal with. The Lady Mechanic, Okolie Precious Chinaza, and phenomenal carpenter, Mesturah Shittu, are no exception. However, these two remarkable women have stuck it out- despite comments like "you won't look like a woman anymore"- and today they are inspirations to other women.
Optimal development can only be achieved with women's participation:

Deep down, every Nigerian wants to have a country they are immensely proud of. However, this is not yet the case- Nigeria did not meet any of the Millenium Development Goals and it is struggling to meet the current Sustainable Development Goals. Her Excellency, Erelu Bisi Fayemi, revealed that the reason for this is "due to the fact that we are not paying enough attention to gender inequality and women's empowerment". Hopefully, Nigeria becomes more deliberate about women's participation and empowerment in the near future.
It is important to have realistic expectations of the women: A lot of people crack under unrealistic expectations. The conversations on Lipton's International Women's Month Special with legendary actress, Joke Silva revealed that setting unrealistic expectations- is detrimental to the growth of the girl child. In her words, once we begin to portray women in a realistic light, "it becomes attainable for the girl child. And once it is attainable, then she can fly

." But should we do the opposite, the girl child will not live up to her full potential.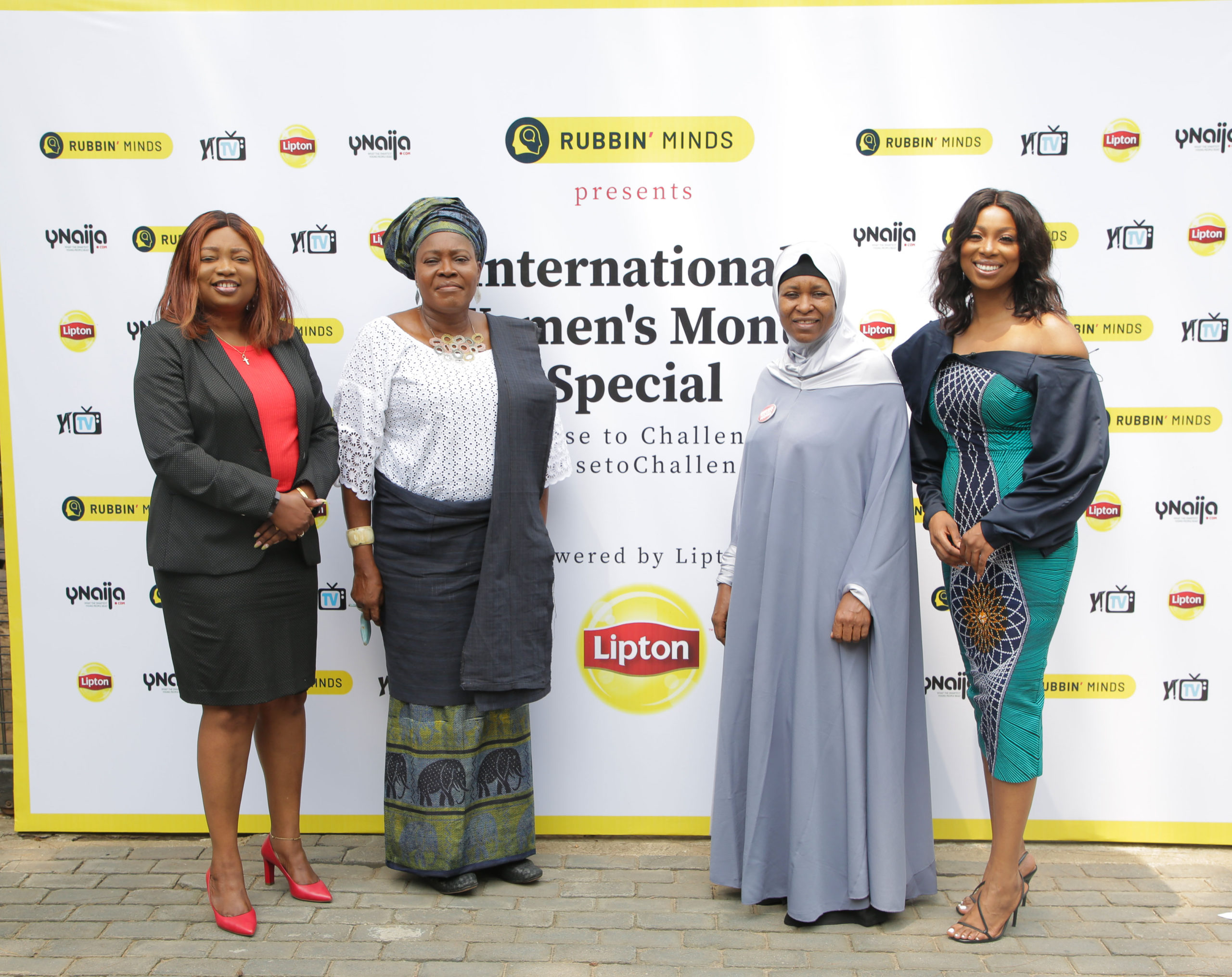 You are never too young to lend your voice to a worthy cause: In Nigeria, we have the Not too Young to Run Act that encourages young people to take on public offices. In the same vein, you are never too young to use your voice as a tool in curbing injustice. The amazing National Activist, Aisha Yesufu, shared with Bolanle Olukanni that she has been making demands since the age of four. She shared that she has always been one to speak up whenever she saw injustice. She encouraged that parents should "bring up children to have a voice." It is only when this is done that we will have a government that is accountable to the people.
Investing in the education of the girl child is a priority: Section 15 of the Child's Right Act, 2003, makes provision for the compulsory free Primary Education of every Nigerian Child. However, that is not actively practiced. Her Excellency, Dr. Zainab Shinkafi Bagudu, revealed that an increase in the rate of education has shown to have a resultant decrease in mortality rates. She stated that "the more educated people are, the better equipped they are to make informed decisions."  Hence, investing in the education of the girl child is crucial to preserving life.
What you think about yourself is the most important thing: Knowing and owning your identity is pivotal in you living up to your full potential. Amb Folake Marcus-Bello's session portrayed this beautifully-  When asked about how she handled people who felt she should stick to women-related issues in politics, she said, "That's their own definition of who they think I am. I know who I am." Being confident in her identity has played a monumental role in where the ambassador has gotten to and what she has achieved. Emulating this will be a game-changer for anyone.
Be proactive: From the stories and experiences, the remarkable women that joined Lipton's International Women's Month Special shared, it is evident that they all went after what they wanted, regardless of the challenges. Agatha Amata shared that she has met a number of women who have a 'victim of circumstances' outlook. As a result, they expect sympathy and handouts as opposed to being aggressive about what they want. To this, she said, "Women need to start looking at themselves beyond their gender and find out what it is they have that they can offer." Doyenne, Patience Ozokwor sides with this advice. In her words, "Your hard work will take you anywhere". She further encouraged women –  especially single mothers not to relent in doing all they can for their families.
Use the platforms you have for a worthy cause:

From every phenomenal woman- from the brilliant Joke Silva who has lent her voice to the fight against trafficking and other related evils, to the phenomenal First Ladies who are at the forefront of the fight against gender-based violence and beyond –  that graced the show with their presence, it is evident that the best way to use influence is to use it for a just cause. 
Through the stories and experiences shared in these episodes, we have seen first-hand the effects of gender inequity and inequality. By driving conversations around the subject, it is hoped that there will be more feminization of male-dominated sectors in the coming years.
———————————————————————————————————————————————————————–Sponsored Content