The 2009 UBA African Movie Academy Awards popularly known as the AMAAs have come and gone.
The jury and audience have spoken and Kenya's 'Just A Whisper' by Wanuri Kahiu emerged as the big winner by scooping multiple awards.
The event was held in Yenagoa, Bayelsa State and hosted by comedian Julius Agwu and actress Kate Henshaw-Nuttall. Hollywood was also represented by veteran actors Danny Glover and Forest Whitaker .
While Funke Akindele and Mercy Johnson grapped awards for best actress and best supporting actress respectively, Nollywood was shut out of many categories leading many critics to question the quality and potential of the Nigerian movie industry.
Perhaps a sign of the tide turning in Nigerian cinema, first time producer Nigerian Michelle Bello's movie 'Small Boy' received 2 awards.
Photos from the awards ceremony below. What are your thoughts on Nollywood? How can they turn things around?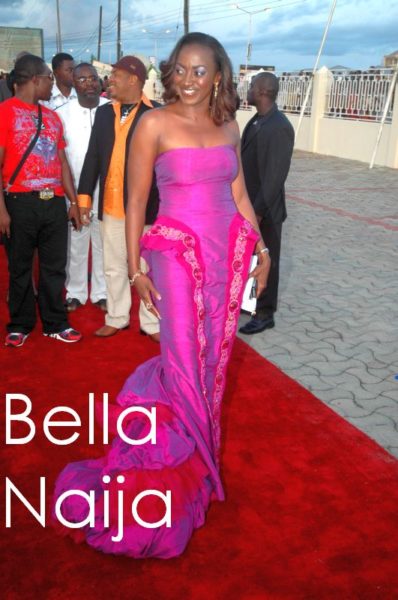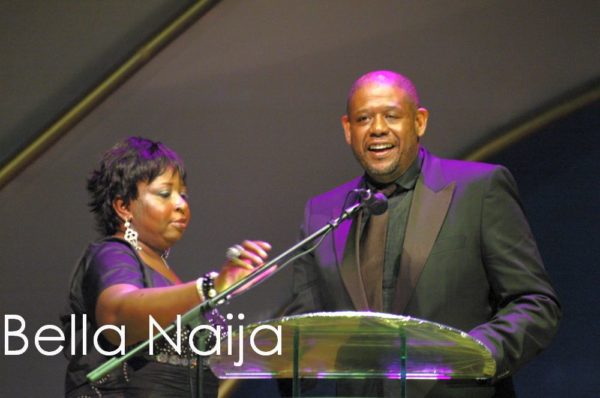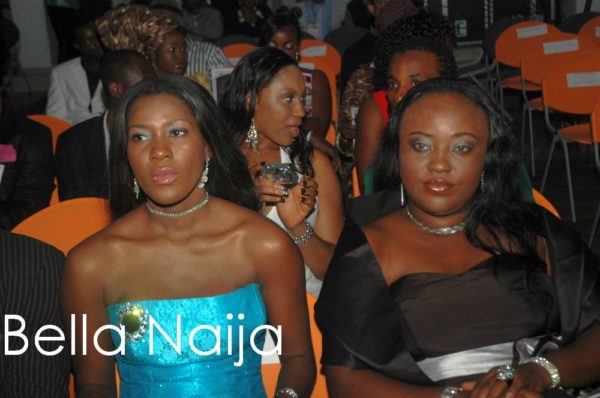 UBA-AMAA AWARDS 2009 WINNERS LIST
Best Documentary (Short Subject)
Coming of Age (Kenya)
Best Documentary (Feature)
Joint winners:
For the Best and for the Onion (Niger)
Malcom's Echo (Nigeria)
Best Short Film
No winner announced

Best Animation
Lolo (Burkina Faso)
AMAA Achievement in Sound
Seventh Heaven (Egypt)
AMAA Achievement in Editing
From a Whisper (Kenya)
AMAA Achievement in Art Direction
Small Boy – Michelle Bello (Nigeria)
AMAA Achievement in Make-Up
Live to Remember (Nigeria)
AMAA Achievement in Visual Effect
Battle of the Soul (Uganda)
Best Original in Soundtrack
From a whisper (Kenya)
Most Promising Actor
Litha Booi – Gugu and Andile (South Africa)
Most Promising Actress
Lungelo Dhladha – Gugu and Andile (South Africa)
Best Performance by a Child Actor
Richard Chukwuma – Small Boy (Nigeria)
Best Performance by an Actor in a Leading Role
Farouk Alfishawi – Seventh Heaven (Egypt)
Best Performance by an Actress in a Leading Role
Funke Akindele – Jenifa (Nigeria)
Best Performance by an Actor in a Supporting Role
Joel Okuyo Prynce – Battle of the Soul (Uganda)
Best Performance by an Actress in a Supporting Role
Mercy Johnson – Live to Remember (Nigeria)

Best Film in African Language
Gugu and Andile (South Africa)
AMAA Achievement in Cinematography
Cindy's Note – Izu Ojukwu (Nigeria)
AMAA Achievement in Costume
Arugba (Nigeria)

Heart of Africa Award for Best Films from Nigeria
Arugba – Tunde Kelani
Best Screenplay
From a Whisper (Kenya)
Best Picture
From a Whisper (Kenya)
Best Director
Wanuri Kahiu – From a Whisper (Kenya)
[nggallery id=73]