We are concluding our exclusive feature of the  Young Africa Fashion Weekend (YAFW) with this last group of three, amongst the nine featured designers. We hope to see more events  like this one; which provide young talented designers in the African Fashion Industry with a platform to showcase their works.
Ose Couture (Ghana)
OseCouture by Maame Owusuah Atta-Krah is an independent fashion design based company which caters for the modern woman.
Maame Owusuah, the founder, designer and stylist of OseCouture, recognises that one thing all women have in common, regardless of background, race or creed is their desire to look good, sexy and effortlessly chic. OseCouture's objective is to fulfil this desire.
OseCouture believe every woman is blessed with different attributes and therefore offer one-to-one fashion design consulting for women who want that personal touch and unique pieces. Aside from design consulting, OseCouture also offer styling and personal shopping for women who may not have the luxury of time, the fashion know-how and confidence to shop for their body shape.
http://www.osecouturelondon.com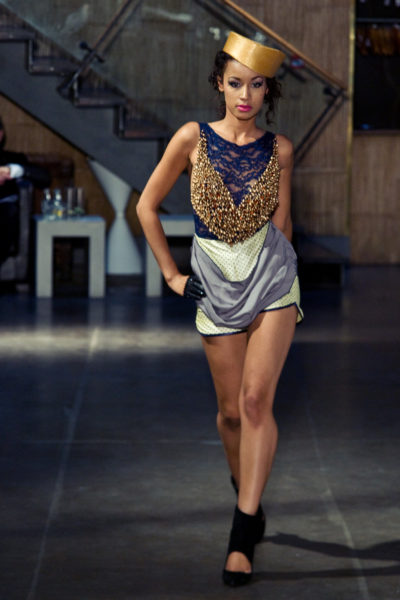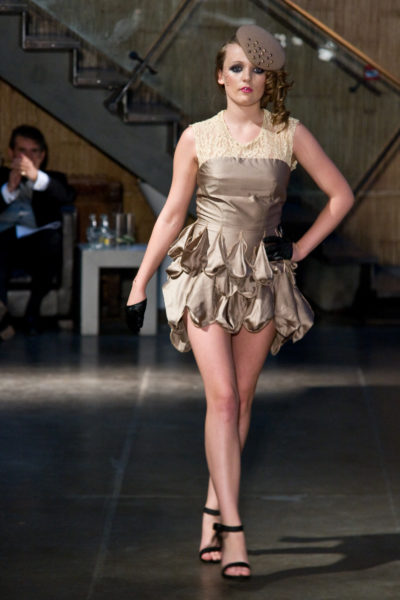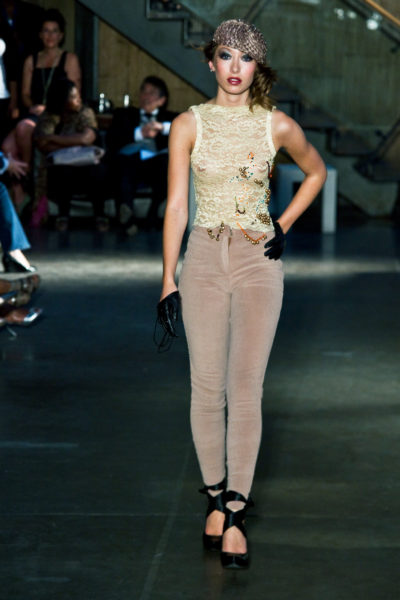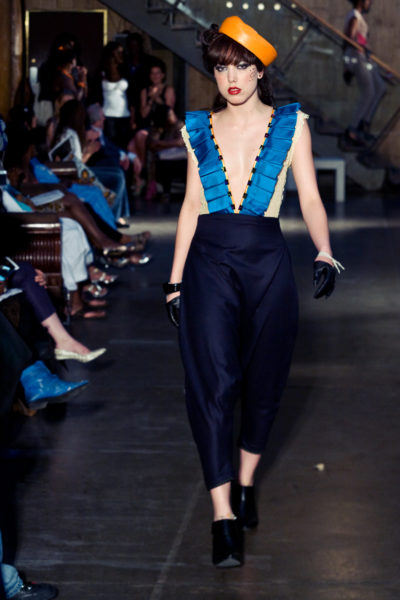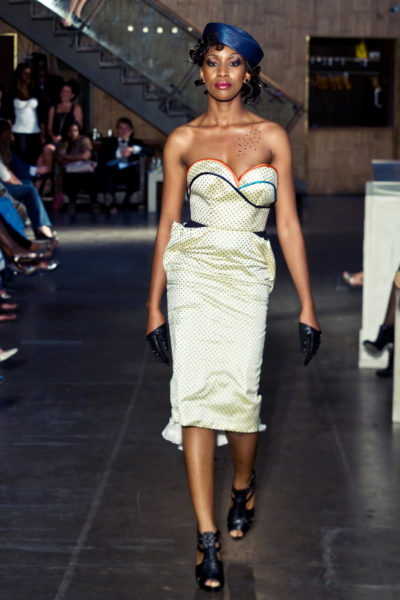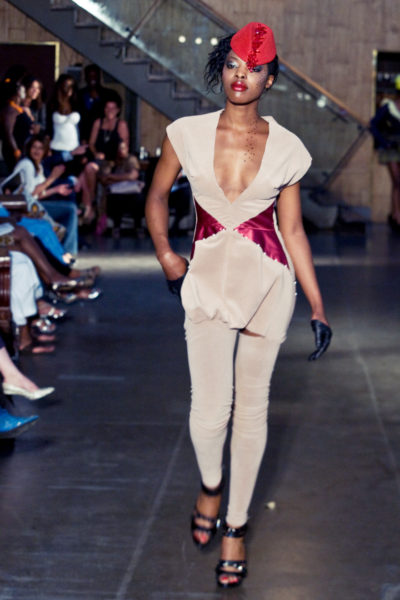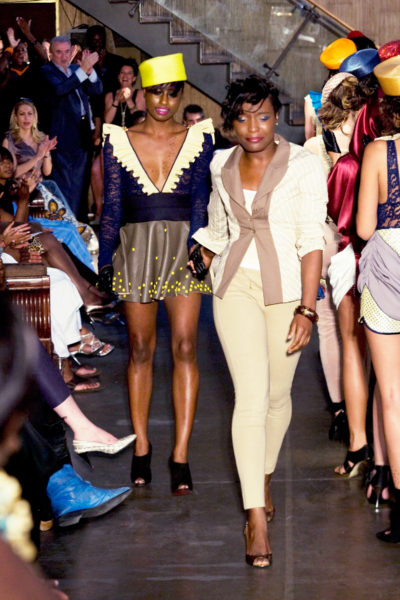 Bot-I-Lam (Cameroon)
Bot i Lam, the joint vision between Cameroon born designer Xaverie Bakemhe and Nigerian born Lola Adeshigbin, was launched in March 2007. It began with a common vision to empower Africa and promote African culture in a positive light.
The Bot i Lam brand is characterised by the elegance of the 20s and 50s, the relaxed trends of the 60s, fused with the modern cuts of the 21st Century. The designs promote the use of the beautiful bold wax African prints so as to create as assault of visual senses. This is then softened by the use of other fabrics such as lines, and finished with delicate hand embroidery.
The designers are firm believers in Fair Trade and their collection is created with ethical values. All materials used in Bot i Lam's collection are ethically sourced from Africa, their way of reinvesting in Africa.
"We hope to give African clothing a new stand, incorporating it into mainstream fashion… it is the original African Wear, it is Bot i Lam."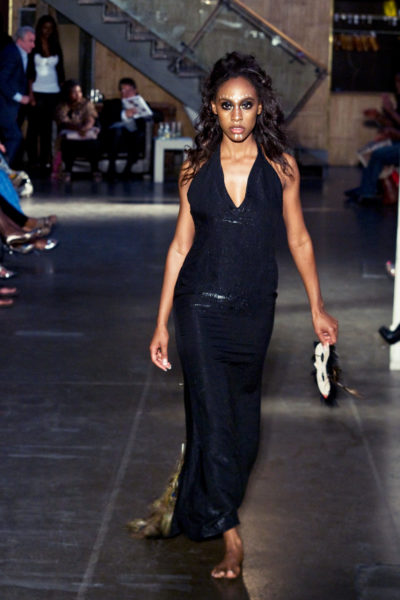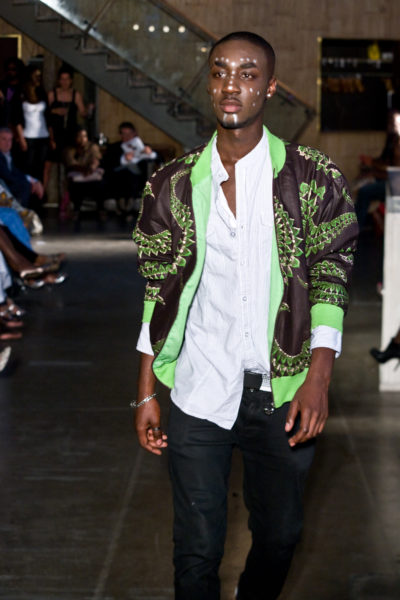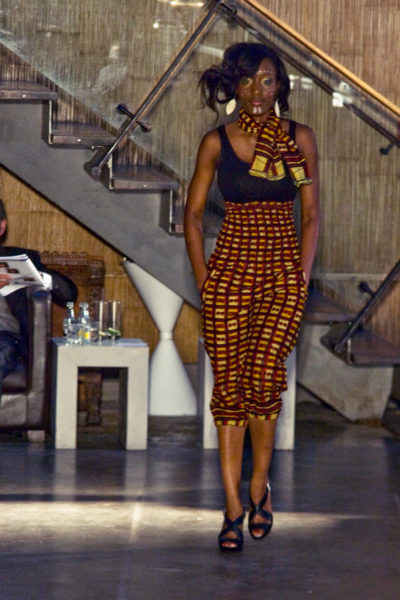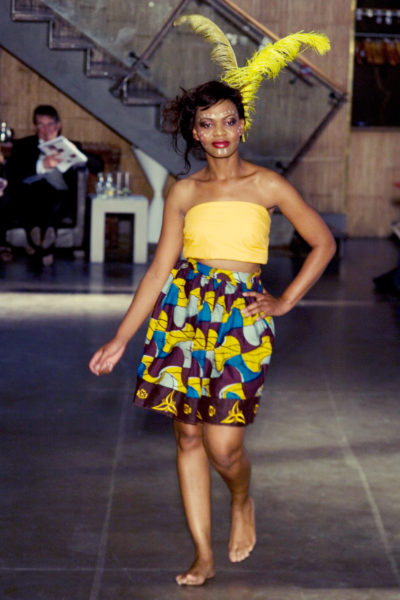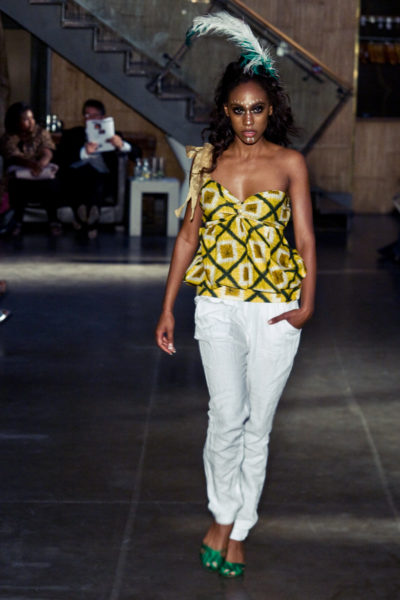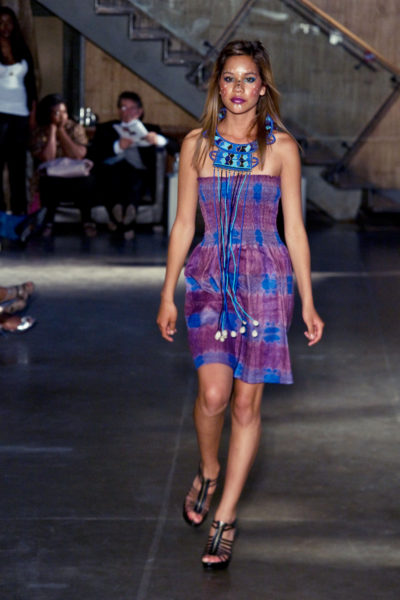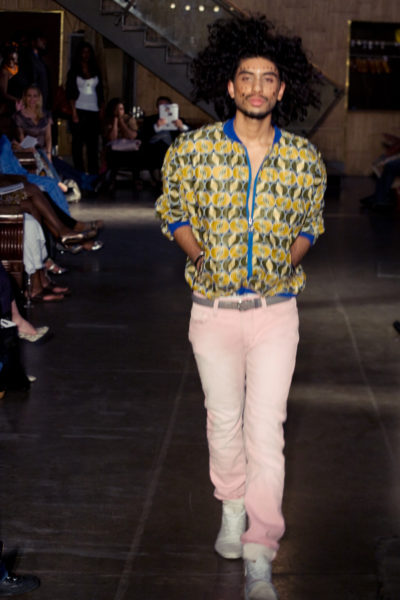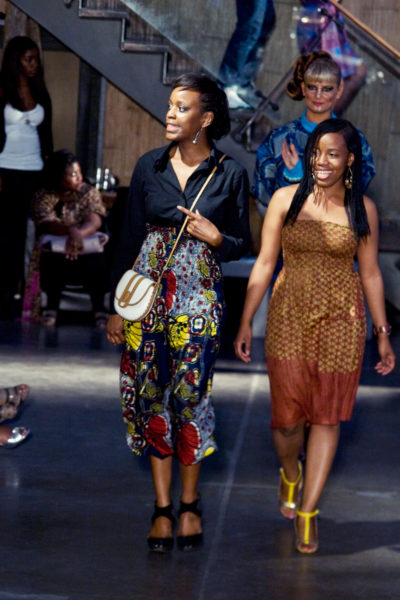 Bunmi Koko (Nigeria)
Founded in March 2009 Bunmi Koko aims to merge art and fashion. The name of the design house is inspired by the designer's name 'Bunmi' and the affectionate nickname given to her partner 'Koko'; Koko means other half in Efik a Nigerian dialect.
Bunmi Koko offer luxury bespoke fashion with contemporary elegance and sophisticated edginess. The design houses motto "Luxuria, Art, Elegans", translated from Latin, Luxury, Art, Elegance is ingrained in all products and services.
Bunmi Koko stocks a range of luxury women's wear including Bridal wear, Evening wear, African couture and sharp tailoring. The clothes are sculptured, original and cut to both flatter and enhance the female form. Each piece is handmade with impeccable detailing to suit the client's needs.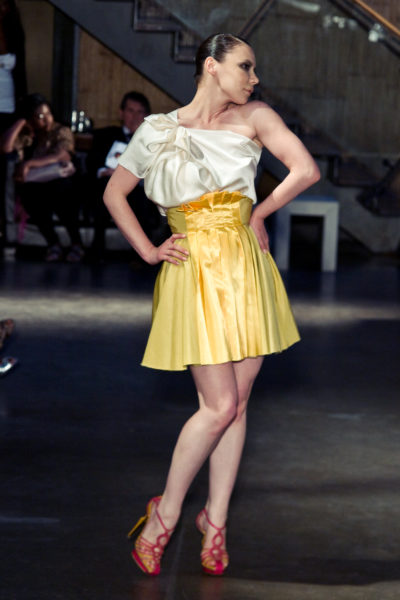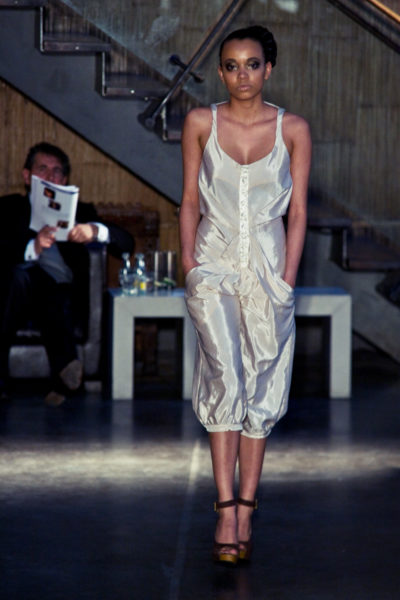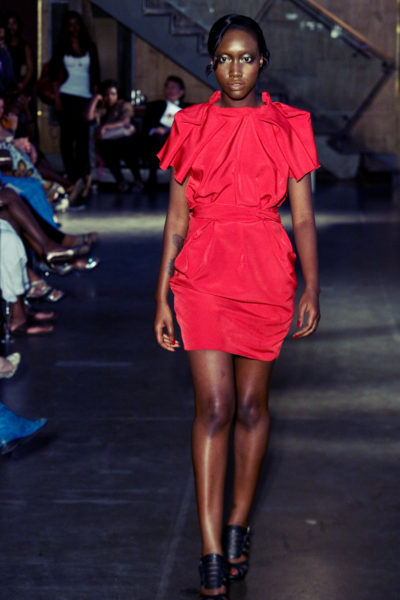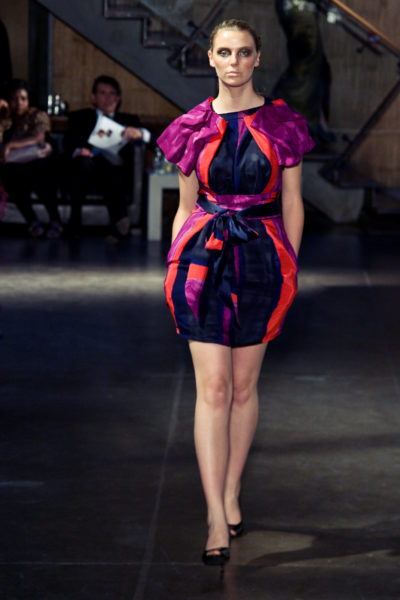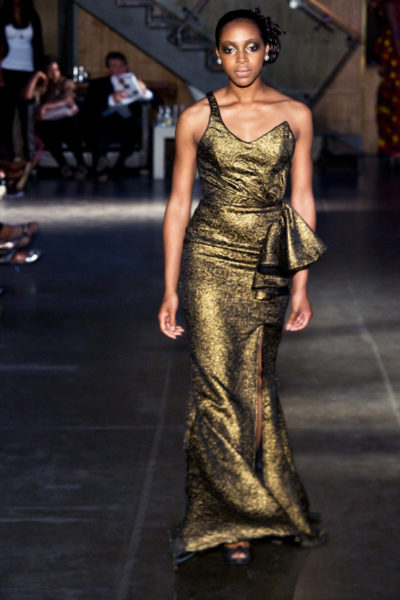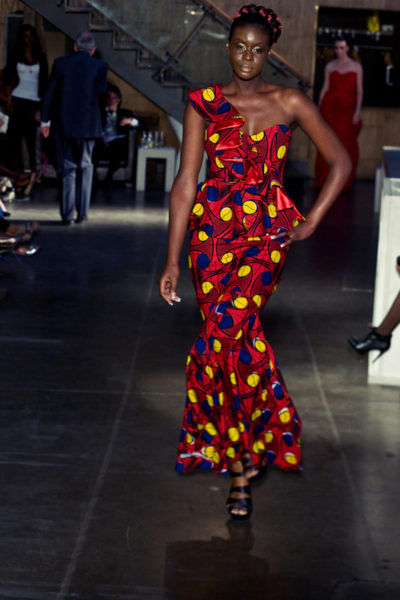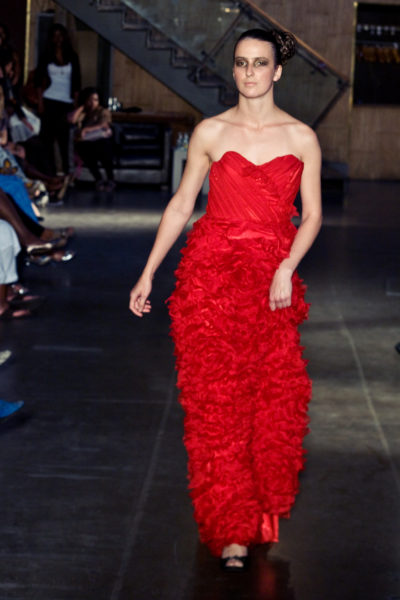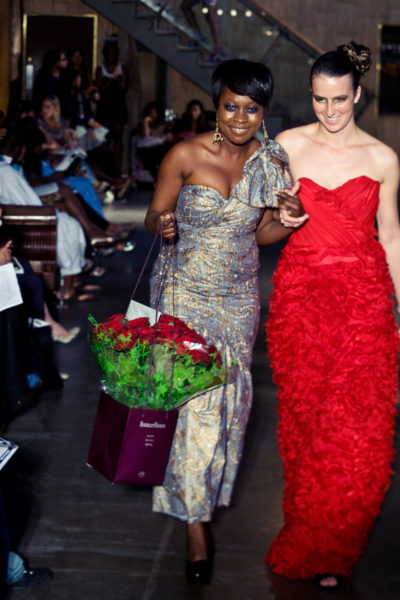 For more pictures and coverage watch out for the new website which will launch on 01 September 2009; www.youngafricafashion.co.uk  YAFW video footage can be viewed here:
Credits:
Designers Profile: Chido Mutukwa
Make up artist team: Becks Buki, Elaine Edozien of ShoMya, Nadine Neita, Elena Barankevich, Imelda Ladebo and Seyi Sangotade.
Hair Team: Hair Lounge
Photography: Suby & Sinem.