Its been a sensational few weeks at the Amstel Malta Box Office 5 House. There have been challenges, training, lots of fun and of course – eliminations.
We introduced you to the AMBO 5 Housemates a few weeks ago – HERE.
Now we are announcing the Final 3: Ivie Okujaye, Shade Olowu and Ovie Atori.
Tonight during an exciting event, we are going to find out the winner at the finale which will be held at the Muson Centre in Lagos.
See below for the details on previous evictions and how the Top 3 made it to this point.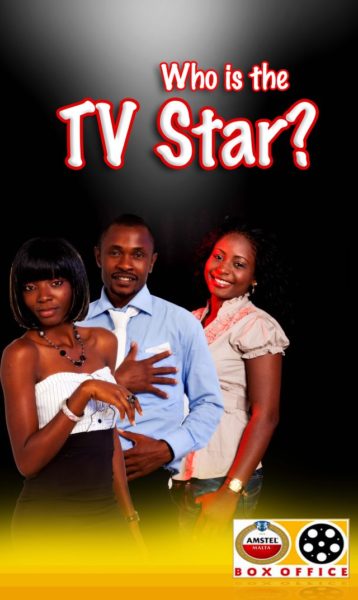 First Eviction
The first three people on eviction list were Ivie Okujaye, Tunde Balogun, and Paul Otoibhi. Tunde Balogun, the housemate with the lowest score was evicted.
The audience will not vote for their favorite housemates until the final three, as eviction is not based on each contestant's popularity but on interpretation of roles, team playing, diction, ability to learn fast, and ability to take corrections.
Everyday housemates are given two tasks and with the help of the coach they rehearse and perform their tasks while the judges watch them perform .The judges are Tina Mba, Femi Branch and Femi Brainard
The three house judges decide which housemate(s) will be evicted based on their performance. Eviction is based on interpretation of roles, team playing, diction, ability to learn fast, and ability to take corrections.
Family and friends were on ground to support him.
Second Eviction
Those up for eviction were Ivie Okujaye, Paul Otoibhi and George Chukwuocha. Paul Otibhi became the second evictee.
Third Eviction
For the third eviction, two housemates were to leave the AMBO House.
Those up for eviction were Toluwani Awopetu, Emmanuella Njobi, George Chukwuocha and Henry Amaefula. At the end Henry Amaefula and Emmanuella Njobi were evicted.
Fourth Eviction
Toluwani Awopetu, Ezenwanyi Oleka and Ovie Atori were up for eviction.
Ezenwanyi Oleka was evicted
Fifth Eviction
After the past four evictions, the following Housemates were left in the house: Ivie Okujaye, George Chukwuocha, Ovie Atori, Shade Olowu and Toluwani Awopetu.The five of them were all up for eviction and at the end of the day, Toluwani Awopetu and George Chukwuocha were both evicted from the house.