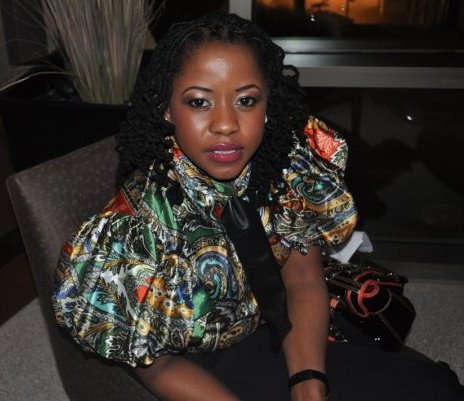 It's your regular dose of the BN feature; My Style! If you are interested in appearing on this page, simply send two pictures of yourself or that of a friend depicting a typical Day and Night Look with a short summary of your style to my email box: [email protected]
When your entry is approved, you will be required to send in more pictures and personal commentaries on your style or that of your friend as the case may be! Thanks to those who have participated so far, keep the emails coming.
Let's remember that this feature is about appreciating an individual's expression through clothing!
I look forward to your My Style Submissions!
Camerounian Bella Naija Reader and designer Nathalie Fobi has a closet full of shoes and bags every girl would hope for! Her style is a true representation of all the angles to her personality!
NATHALIE'S STYLE:
My style explores my sense of self first and then my personal style, whether it's what I do or the way I dress, live and love. My image and the way I present myself happen to compliment my mode which is also my expression. My style is fashion driven and creative; it's not just about the fabrics, brands, patterns and looks but who wears it and the ambiance it carries. My presence and complete ensemble is what I think gives me freedom to expose, to take risk and come up with what friends call a sultry urban innovative look. In a nut shell, I am a sucker for shoes and bags and believe in the power of accessorizing. I think fashion in general is bold and my style to be particular is highly unpredictable and really depends on my sense of self, what mood I am in.
WHY I LOVE MY STYLE:
I love my style because it has no formula, it's just what my senses feel like going for and I love letting my look match my rhythm which is highly unpredictable and allows me to make wild bold decision. I always seem to determine the driving piece in my look and go from there which make it fun to create wicked collages with a strong fashion statement. I am a sucker for timeless pieces so I have a lot of flexibility with my ensemble which makes great use of my collection. I am currently in the process of launching my fashion line NaNa-Rozette a dream that has been deferred for a while and coming to life. The line will display another side of my fashion sense which encompasses my African culture, primitive fashion and modern couture all in one.
HOW IT EXPRESSES NATHALIE'S PERSONALITY:
In the words of India Arie "I am not my hair" but at the end of the day it seems like I am because it makes the strongest statement apparently. Regardless of how I wear it and with what I wear it, it screams Afro-neo soul/ electric funk facade which actually matches even if it's not what I want to present you know. My hair seems to be the determining factor behind my look.  My style compliments my poetic personality which is unpredictably sensitive and  I always end up on the soft romantic edge with my looks. My style which is stream lined by my locks flatters me and pulls from different layers to be me especially since it's a unique blend and not purely one dimensional Just like my personality, its carefully crafted and with swank.
HAIR:
For someone with locks, generally well kept, stays maintained and very clean which requires a lot of attention and work in order to fit the looks I am going for.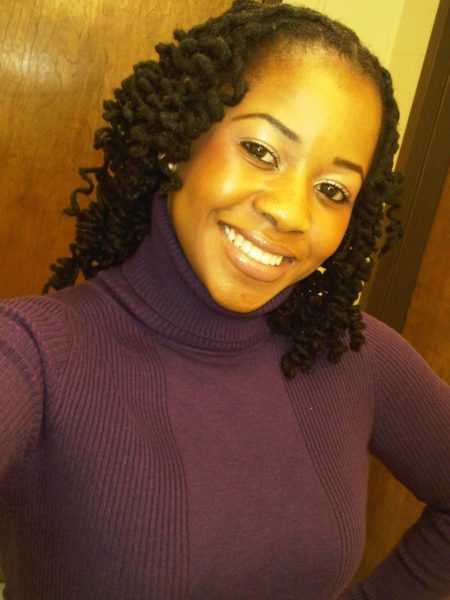 MAKE UP DAY/NIGHT:
Maintaining healthy skin with lots of vitamin E and fish oil will prepare your skin for the different seasons and make-up application. I make sure my eyebrows are waxed and use an eyebrow pencil if necessary. A light powder to blot powder is also necessary all the time as it adjusts my skin tone for a soft glow and I'm definitely best friends with my mascara especially if are not wearing any shadow or have on a soft choice of colour which widens the eyes. Less is always better but sometime the make-up is what makes the statement so I just try to be cautions with this one but generally love a smoky eye with some colour at night and some interesting colour blends any other time depending on the look and occasion.
FAV CLOTHING STORES:
I am an online shopper and have past the stage where mall shopping was fun, except when it's less crowded and filled with exciting bargain deals I just cannot resist. You will find me shopping at:
Zara
Nordstrom
Boutiques
Shopbop
Ruelala
Bloomingdales
J. Crew
Steve Madden
BCBG & Max Mara
Vicky's
French Connection
Topshop
United Colors of Benetton
Bebe
Saks Fifth Ave
Neiman Marcus
Filenes Basement
NaNa-Rozette
WARDROBE STAPLES:
Shoes: There is nothing like a perfect  pair of  pumps to complement an outfit; open/close toe, wedge or platform it does it. Heels are undisputed in my wardrobe!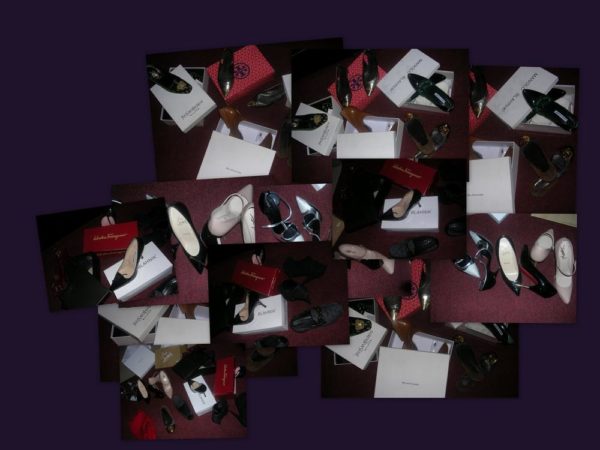 Bags and Purses: Investing in a nice collection of bags and purses that will change your entire look and take the place of the main piece in a look. It is all in the ambience and almost always standout if there is nothing else overshadowing that look. Investing in timeless pieces as such I know we (women) are all guilty of and yes it's worth it.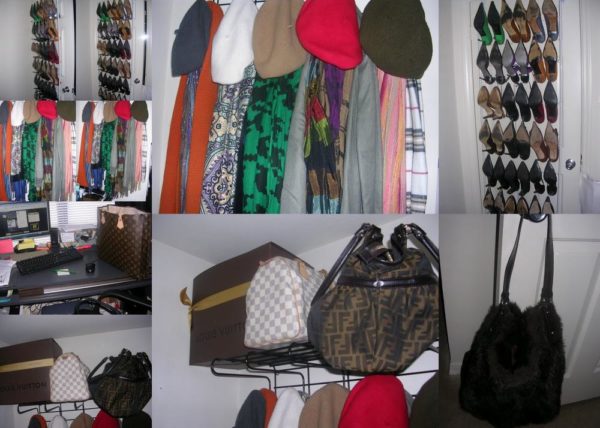 Scarves: I love scarves I think it puts interest to a rather simple look or even complex look. Scarves are also so versatile they add colour and style to any outfit and can change the look of an ensemble almost immediately.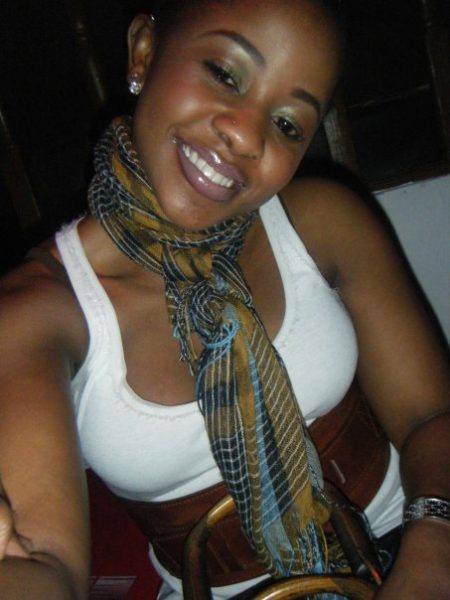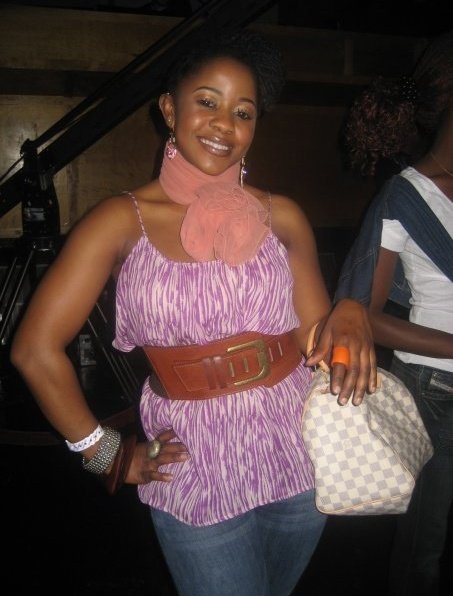 Belts and Hats:  I can say the same for belts and hats which depending on the way it's worn mostly will nourish the poetic sensible side of me which I am in love with and may actually be the most executed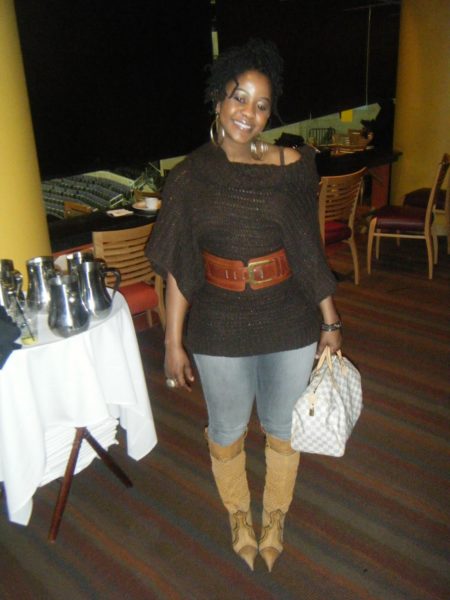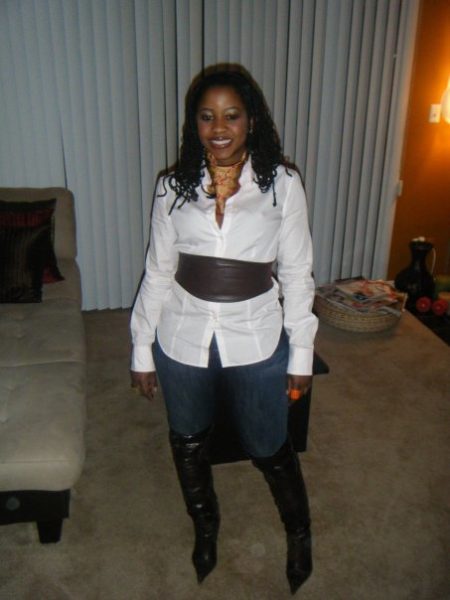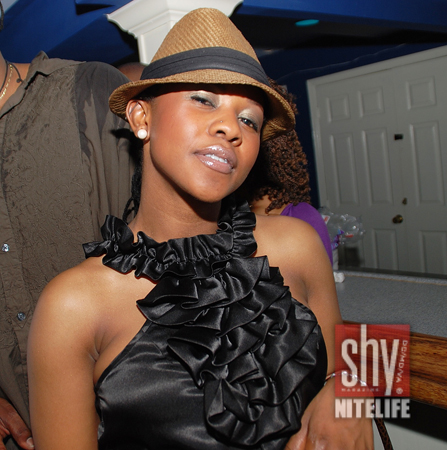 DAY LOOK:
I try to keep my day look quite comfortable yet and stylist and serious. I do not stick to the same corporate look as I find it boring sometimes repeating different shades of pencil skirts, dress shirts and blouses. I let the accessories guide me more during the day.  By adding some cardigans, thin belts and flats with stockings and a sweater tied around my neck give me that preppy hard working look or low heels on a loose fitting straight dress and a blazer + scarf. It all usually just blends in.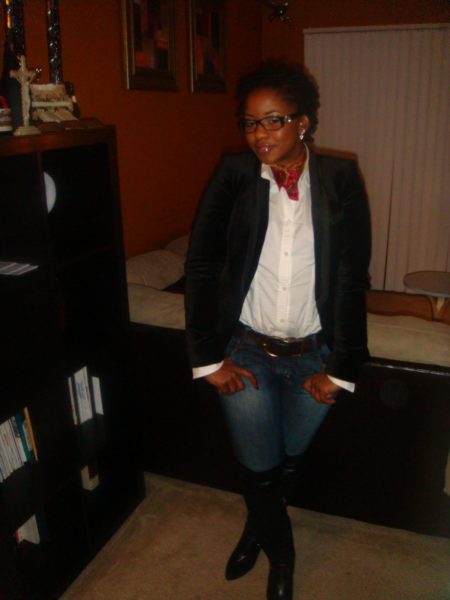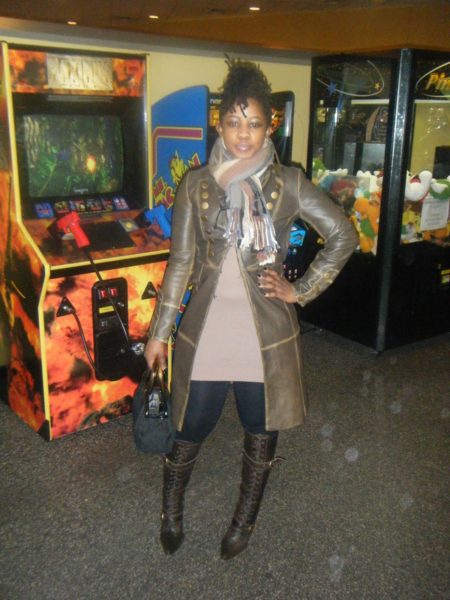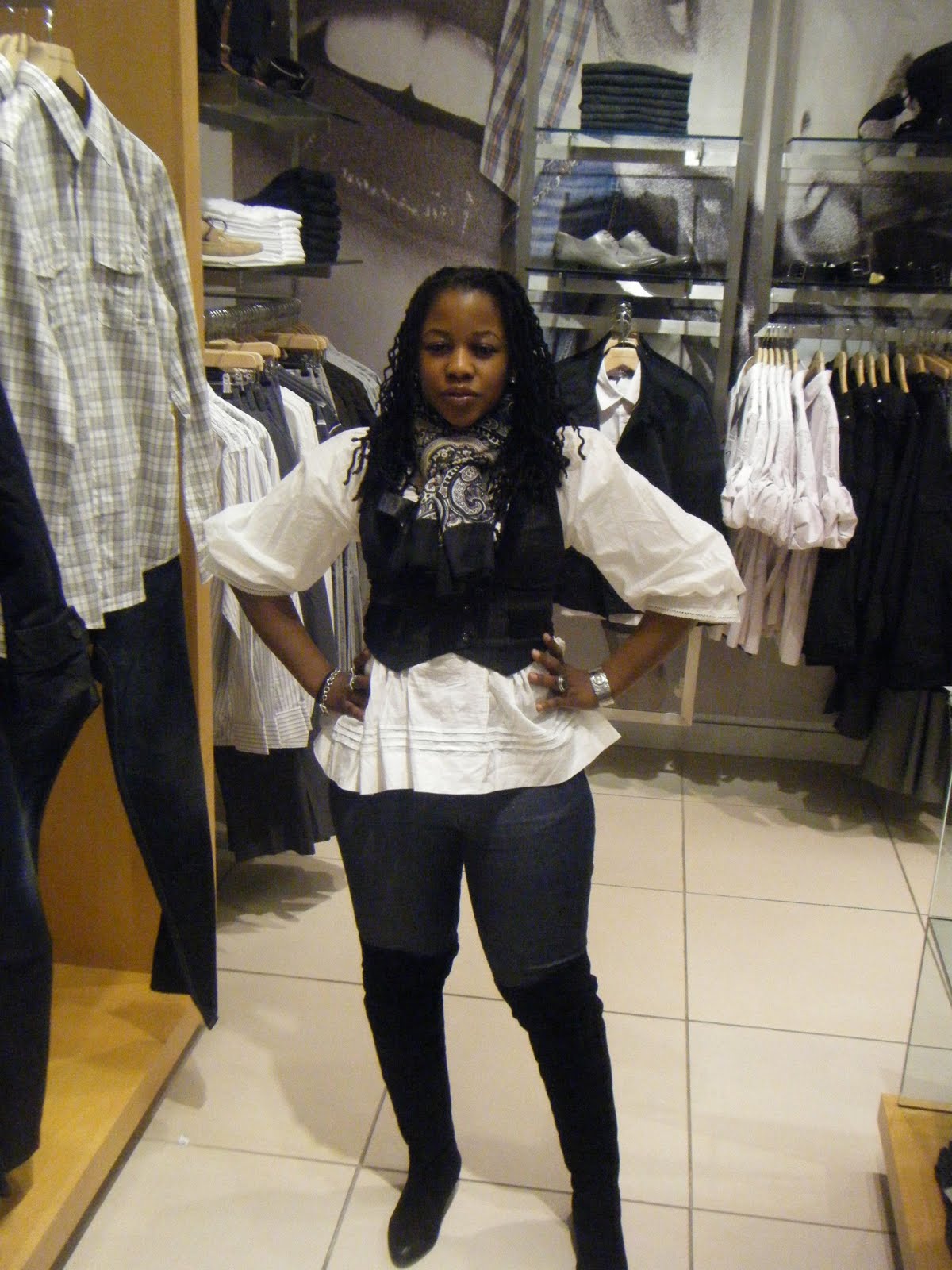 TRADITIONAL LOOK:
NIGHT LOOK:
It seems like as I grow older I am drawn closer to darker colours but not sure yet, waiting on the summer to prove that. Regardless of the occasion I prepare for the worst as I would rather be over dressed than the opposite and that's my approach to selecting what to wear at night. I have a collection of timeless pieces which I try to keep in balance and not let the accessories confuse the look entirely. Getting dressed for a night out is a process I look at walking distance/parking to decide heel inch and fit on the knees if it's a pencil dress/skirt and even length of dress, exposure etc.  I consider how accessories will be kept part of my look and  how it will accommodate it. I seem to have grown attached to dresses and would say for now, it is my thing when it comes to nights out. As for the rest it all depends on how I want to express myself.
Little Black Dresses: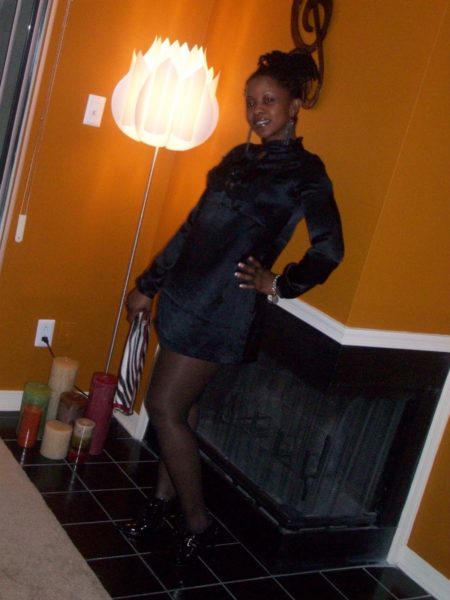 Little White Dresses:
Tailored Silhouette: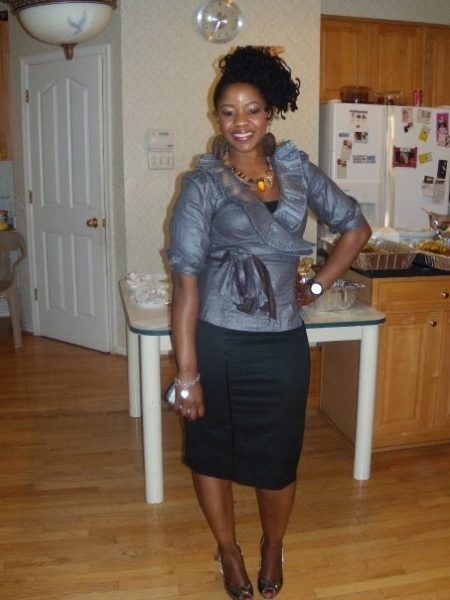 Colour Ensembles: