The weather is transitioning right now. In Europe & the Americas, Spring is blooming. In Nigeria, the raining season is beckoning. What better time to do a wardrobe makeover. Give away some of the clothes you haven't worn in a while to your siblings, friends or those in need. Then add a little spice and colour by purchasing some new pieces to complement what you already have.
Our friends at MyAsho.com have so many great pieces from our African designers that are totally fab.
We worked with them to pick out 5 of the hottest pieces. What is great is that, its across different price points. So you can either save or splurge.
MyAsho ships worldwide from the US & Canada to the UK and Russia over to Asia and of course all around Africa! So where ever you are in the world, they can deliver to YOU. Also check out the new arrivals including clothing from Christie Brown and TAN by Tiffany Amber.
MyAsho.Com has also recently introduced an additional payment method for its growing number of customers shopping from Africa. The Direct Bank Deposit is easy, convenient and secure. Customers can shop with myasho.com online and pay offline at a Guaranty Trust Bank (GT Bank). GT Bank branches are available in Nigeria, Ghana, Liberia, Sierra Leone, Gambia and the United Kingdom.
Check out our picks below.
The Odiri Clutch from Ituen Basi. Perfect complement when rocking a sexy LBD. Adds that burst of colour and touch of African Chic. Click HERE to view this item on MyAsho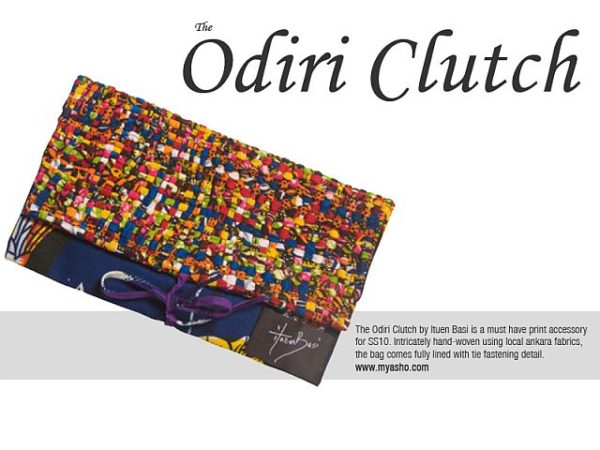 The Azeeza Doll from Ituen Basi. Totally great value for money at £15.00! Click HERE to view this item on MyAsho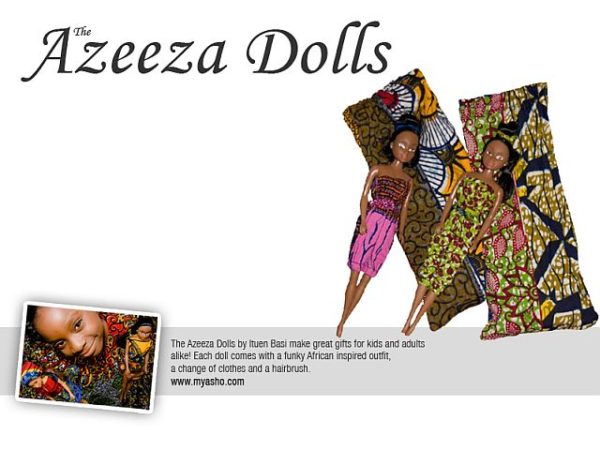 Pocket Skirt by YouMeWe. Very versatile piece. You can wear this casually with cute bejeweled sandals or get saucy with some high heels. Click HERE to view this item on MyAsho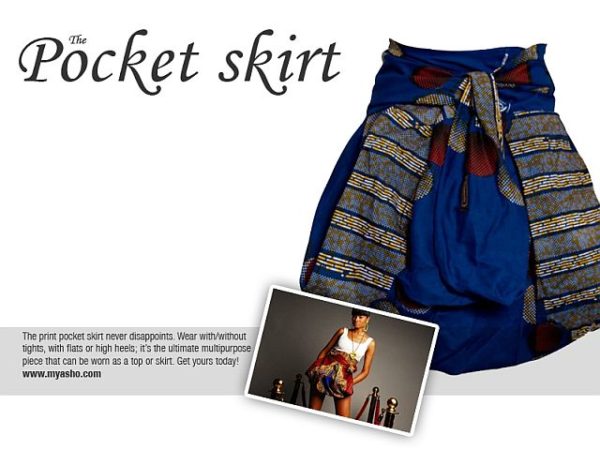 The Wrap Dress from Afromania by Nkwo. This Asia meets Africa piece is a standout dress which will suit a woman who is a style star. Click HERE to view this item on MyAsho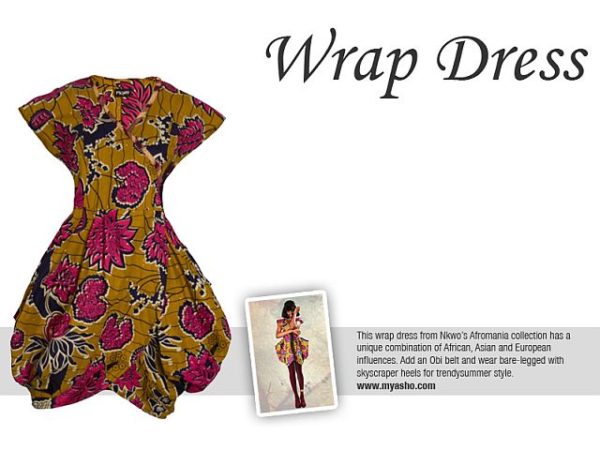 The Paisley Trench from Jewel by Lisa. Straight from the red carpet, the jacket caused a sensation when Zara rocked it on the FOA Red Carpet. Definitely a 'splurge pick' for the girl who wants to be the light of the party. Click HERE to view this item on MyAsho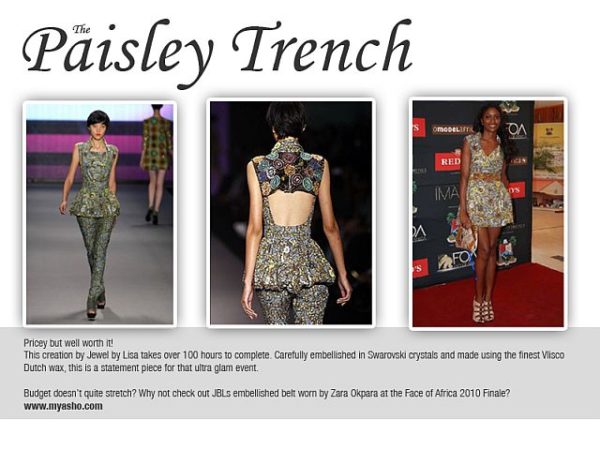 ****Special FREE Shipping Offer for BN Readers****
Who loves you? BN & MyAsho DO!
Simply, click on MyAsho.com
Browse through the items and then add what you want to the Shopping Bag
When you are ready, Checkout and then enter the code: BELLA SHIP
It qualifies the shopper for free standard delivery anywhere in the world. It applies on any items on the site, but overall minimum spend is £30
The code expires 22nd April 2010 so get shopping!