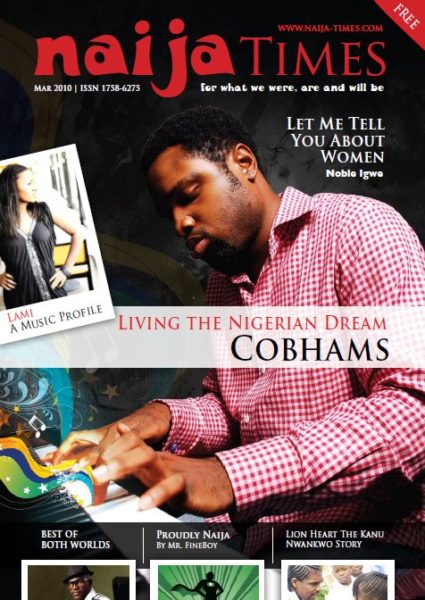 Naija Times is a free monthly magazine which is distributed all around Nigeria.
The magazine has the highest circulation of any glossy magazine in the country and is a delightful read.
In the April issue of the magazine was guest-edited by BellaNaija.com Editor, Uche Eze.
It includes a cover feature on Cobhams, music profile on Lami, Young Entrepreneur feature on CaxtonAlile, Business article by Uzo of Cupcake Couture, Mr Bereolaesque – Enitan Bereola and so many other exciting articles and features. The theme of the issue was "Living Your Dreams". From the world of entertainment to entrepreneurship, the issue is sure to inspire and entertain.  Pick up a copy if you spot one out and about!
Thank you to everyone that helped pull this together and the Naija Times team.
Here are some teasers from the issue.