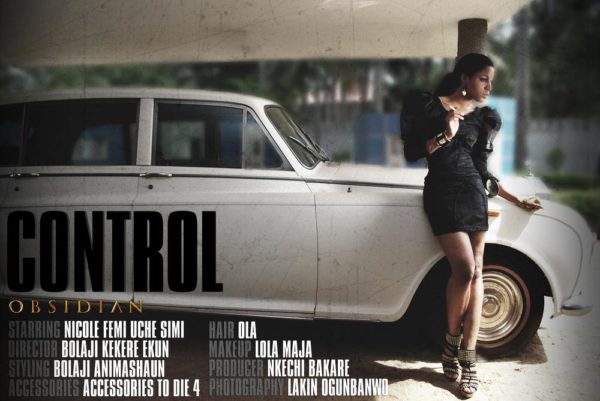 It is time to put an end to the wait as the short fashion film for the Spring/Summer 2010  "Control" Collection from Obsidian is finally here!!!
Synopsis: Three friends are on their way to a party when they hear a noise coming from a room in the house. They go to investigate and what they find changes the course of the rest of their night.
The 2.33 minute clip written and directed by Bolaji Kereke-Ekun lives up to my expectations. There is that  air of mystery and the element of surprise with the transformation at the end! It artistically depicts the "Control" Collection and what it promises to offer a woman. I applaud the innovative concept of the fashion film, and its ability to generate interest in the Collection and the brand.
I definitely will be peeking through those doors for more from Obsidian.  Will you?
Check out the video below.