We first heard about "Kajola" in late 2009 and the first thing we though was "hmm, different!". Creating a Nigerian Sci-Fi movie is not an easy task, we have seen a few attempts in the past and though we respect the creativity and effort that went into it, they still fell short of their international counterparts.
According to the producers of this movie, "Kajola is the upcoming revolutionary action movie…Complete with stunning Hollywood style visual effects!" The movie is directed by Niyi Akinmolayan and produced by Adonis Production with visual effects by Anthill.
The movie stars a crop of new actors such as Adonijah Owiriwa and Keira Hewatch alongside Nollywood star, Desmond Elliot.
The movie will premiere in Lagos on the 30th of July 2010 and will show in cinemas around the country. There are also plans to take the movie around the world via film festivals and premieres.
You can read the synopsis and watch the trailer for the movie below. Definitely let us know what you think as well!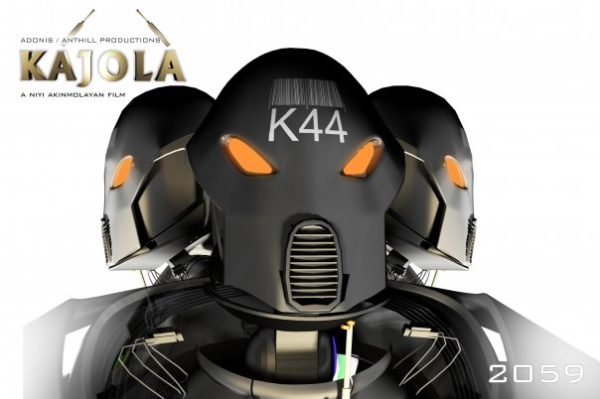 Synopsis
Kajola is the Yoruba word for commonwealth. In the year 2059, Nigeria becomes a totalitarian state. After a second civil war, the rich relocate to the Island areas of Lagos state and turn it into an ultra modern city. The war torn mainland of lagos state is disconnected and abandoned.
A rebel leader, Allen learns of a plot codenamed Kajola to build cities on the mainland and eliminate the remaining survivors. He leads a rebellion against the govt. And must be stopped by Yetunde, the police chief. Though mortal enemies, both discover that everything they thought they knew were nothing but lies.Its a story of love and lust and it heightens the fact that if we don't deal with the segregation and negligence issues facing the country today, then our future is quite predictable because TOMORROW IS TODAY.
Watch the trailer for Kajola

Watch the 'teaser' for Kajola