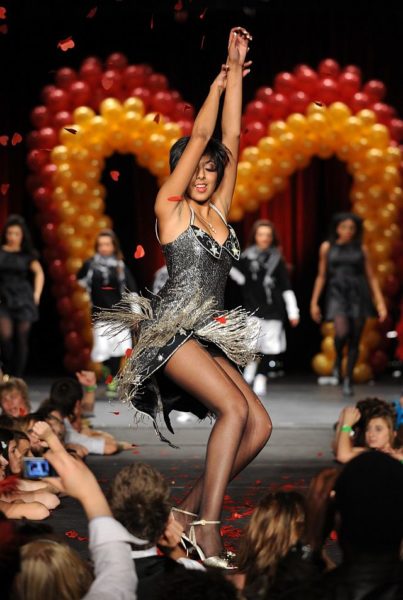 MTV's My Super Sweet 16 is one of those shows that you love to hate or hate to love but still end up watching. It is fun to watch as the teens demand extravagant things, throw lavish parties and are gifted with exotic cars. The US version has had so many standout episodes and even spun off a Made for TV movie and a UK version, now the producers are trying out the concept in Nigeria.
MTV producers are looking for Nigerian candidates to star in the first ever global series of My Super Sweet, the reality show that focuses on coming-of-age parties and extravagant celebrations.
A ratings hit around the world, My Super Sweet is a fly-on-the-wall TV show which offers access all areas to one young person's outrageous journey as they plot, plan and prepare for the birthday party of a lifetime.
As My Super Sweet goes global for the first time, the show is aiming to be bigger, rowdier and more glamorous than ever, as MTV sets its sights on sassy, edgy party hosts who are planning birthday celebrations all around the world. For this series, MTV has upped the age limit from 16 to 21, so we could soon be sprinkling sweetness on your 16th, spraying lashing of champagne all over your 18th or giving you the key to your 21st!
From Jos to Lagos, Abuja to Port Harcourt and everywhere in between… if you're having the birthday party to end all birthday parties this year, or you know someone else who is then MTV wants to know about it…! Shooting will take place during 2010 and the various parties will be shown on MTV channels around the world including Africa on MTV base (DStv Channel 322). Note that MTV does not fund the My Super Sweet parties but films existing parties funded by consumers and their families.
The question is, will this show work in Nigeria? Granted, many Nigerians love to show off and these days teens are very indulged but still what do you think?
___________________________________________________________________________________________
To nominate yourself or a friend to star in your own episode of My Super Sweet, just send an email to: [email protected] for more information. Or check out the Be On TV section at www.mavericktv.co.uk to download the application form.