On the BN Style page, we feature a host of designers, from the Industries greats, to the rising iconic brands and the fresh hopefuls. Lorenzo Duffle Bags Designs(LDBD), a brand started by an undergraduate is a very young fashion brand, and one we've taken an interest in in previous times.
The designer behind this brand, Lanre Aluko is out with a new collection tagged "The Divas: Freeing Your Inner Art". This Spring/Summer 2011 collection is "based on freeing yourself and liberating your art from within" says Lanre.
With this collection, you witness growth in his artistry, he takes more of a dive with varied textures and styles. Although he sticks to his love for prints, however,  with this collection he infuses bold mixes. The collection is likely to appeal to a much  younger generation, individuals who are more embracing of risks and have bold adventurous styles.
This collection is definitely an improvement from his first; however, I will like to see consistency in finishing and fit; while the maxi dress and romper deliver in this category, the sweet-heart necklines pieces, need more work dedicated to a finesse finish. In addition, I look forward to a more cohesive collection with a clear visual narrative. Really loving the romper, and his edgy creative spark; way to go with transforming the patterned stripes of the "ghana-must-go" as we call it by giving it a unique LDBD spin!
View "The Divas: Freeing Your Inner Art" below: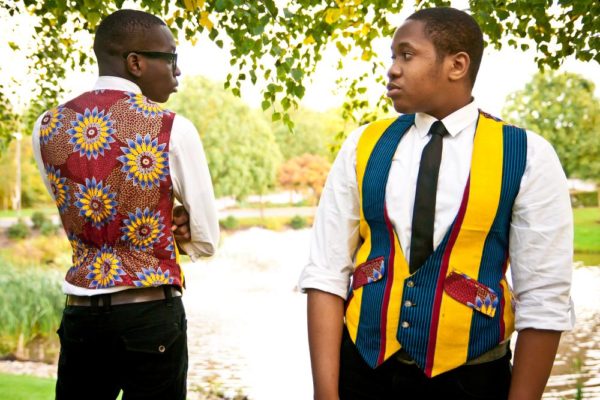 Visit Lorenzo Duffle Bag Designs blog
Join facebook group