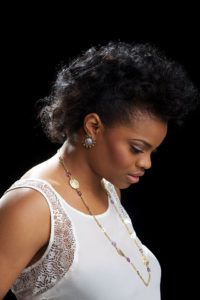 It's operation "Get Your Green On" this weekend as RedSTRAT, organizers of the Future Awards, host all nominees in the 21 categories for the 6th Edition of the highly reputed awards. At the invitation-only media and VIP Nominees Reception slated for Sunday 19 December 2010, all nominees will be inducted into the elite 'The Future Alumni Network'. It will also be an avenue to raise money for Love on the Streets, an NGO working with disadvantaged children of the Dustbin Estate, Lagos.
MAI, Zebra, House of Nwocha, Sally Bawa Lagos and iamISIGO are some of the popular names that will grace the annual 'Get Your Green On!' Fashion show where some of the awards' official clothiers will unveil from collections in consonance with the theme colour. MTV Base's Cynthia Okpala-Mbanefo and Tinsel's Chris Attoh will be on hand to anchor the programme while youthful and vibrant tunes will envelop the atmosphere with performances by MAMA Best New Act, Mo'Cheddah, ChiDynma, Tiwa Savage, Waje, Ice Prince and Wizkid.
Addressing Public Concerns
In response to recent complaints making the rounds by some members of the public about some of the nominees, Chude Jideonwo, Redstrat's Creative Director says, "We certainly have had more than a few complaints about the ages of one or two nominees. We sincerely appreciate those reactions and the fact that people feel so strongly about this awards process confirms to us that people believe in what we are doing… Over the years we have had to withdraw the nominations of a few nominees who have been unable to prove their actual ages; indeed, The Future Awards is one of the very few processes that actually demands proof of nominees' claims."
He says further about the present nominees, "…it is to be noted that nominees have submitted legal documents that corroborate the ages they have given. And unless complainants are able to direct us to documents and evidence that disprove them, we have no choice but to respect legally admissible proofs. More than that, the beauty of this award for many young Nigerians is to find that many achievers who have done so much great work are so young – and we hope that the rest will be able to draw inspiration from these true life stories of excellence and achievement."
The organizers wish to remind the general public that the two-week complaint period, within which complaints about any nominee can be made to the Central Working Committee about their age, substance of achievement, or any other claims by the nominees that can be validly contradicted, elapses on Sunday 19 December 2010.
Profiles of all the nominees will be up on www.thefuturenigeria.com on Tuesday 21 December 2010 for members of the public to share their stories. Deadline for Public Voting is on Friday 31 December 2010.