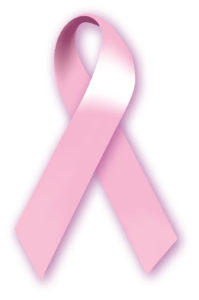 On Saturday March 19, 2011, a group of concerned men and women will be running to raise awareness for breast cancer in Nigeria.
Why Run for Breast Cancer?
Nigeria has an 80% breast cancer mortality rate for two major reasons: awareness and treatment. By registering to run, your funds have helped to provide state-of-the-art equipment for deserving hospitals and, this year, treatment. Secondly, your presence at the race helps to generate an awareness of breast cancer and the necessity of screenings. This fight can't be won in one year, but we have to start somewhere.
In 2009, Mrs. Ebele Mbanugo, the Vice Principal, American International School, Lagos, started a program to create breast cancer awareness and raise funds for the treatment of women inflicted with breast cancer. Her inspiration behind starting this program was in recognition of her mother's fight and victory against breast cancer two years earlier.
A Track Record of Impact
It was also in 2007 that the American International School of Lagos and the Lagos community embarked upon a historical and significant cause when over 500 participants, including the US Ambassador, Robin Sanders, US Consul General to Nigeria, Donna Blair, and the entire USS Nashville Navy Ship ran in the 1st annual Run For a Cure race/walk.
Their combined efforts and support helped to raise over N9 million and made it possible for the Run committee to purchase a mammogram machine for the Women and Children's Hospital of Calabar and donate $3,000 to the Susan G. Komen For the Cure foundation in the United States. In March of 2010, the 2nd annual Run For a Cure held, with over 800 participants. It was a huge success and with special guests like the United States Consul General to Nigeria, Donna Blair and First Lady of Lagos State, Her Excellency , Mrs. Abimbola Fashola, it was a day to remember. Participants went away feeling empowered and motivated and the effort helped raise over N15 million!
On December 8, 2010, another step was taken in the fight against breast cancer. Joined by Mr. Joseph Stafford, the United States Consul General to Lagos, a brand new GE Diamond mammogram machine was purchased for the Lagos University Teaching Hospital (LUTH). This would allow hundreds of women in Lagos and all of Nigeria to receive free breast screenings, which is essential in fighting breast cancer. But that cannot be the end!
How to Register & Participate
The run/walk is set for Saturday 19 March 19, 2011, at 7AM prompt, rain or shine. Registration forms can be downloaded off of the American International School of Lagos (AISL) website at www.aislagos.org or picked up at the AISL business office. Registration is N6,000 per participant on or before March 11th and N7,000 after March 11th. If you register on or before March 11, you will receive your Run For a Cure Africa t-shirt before race day.
In the past, participants have formed teams within their organization and designed their own team t-shirt. Last year, the Yummy Mummies won with their "Bra" shirt for the second year! There will also be a trophy awarded to the team that raises the most money. Last year, the winning team was the Shell Women's Network. Each team won a trophy and bragging rights for a year. This year, your team could win both!
The Ultimate 2011 Goal
Our goal this year is three-fold. In addition to supporting our partners in this fight, Susan G. Komen for the Cure and CS-Don, we will also work very closely with the Susan G. Komen Foundation to host an institute where American doctors will come from the United States to work with doctors at LUTH on the most recent techniques in diagnosis and surgery. Lastly, we want to subsidize treatment for the underprivileged women of Nigeria inflicted with breast cancer.
What do you say? Let's turn the mortality rate into the survival rate!
Date: Saturday 19 March 2011
Time: 7AM Prompt
Venue: The American International School of Lagos, Behind 1004 Federal Estates, Victoria Island, Lagos
Registration: N7,000 per participant (after March 11th)
For more information, please contact: 01 776 4539 and [email protected]
Photo credit: live1055morningshow.blogspot.com