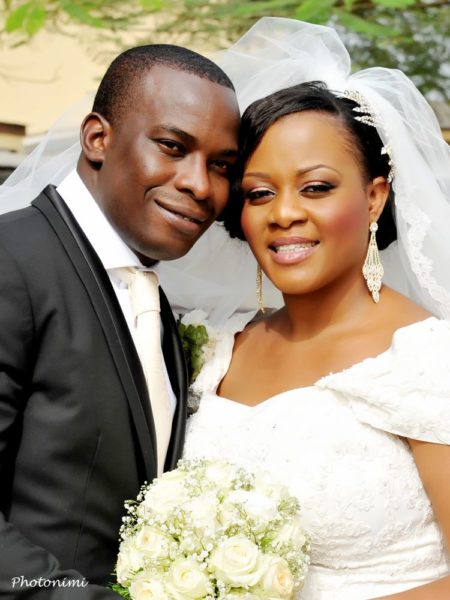 Love can strike in the most remarkable or beautifully simple ways. Ayo Sofunde & Omoh Igebu met "twice" before cupid struck; their first meeting was at a wedding, Ayo was not feeling well and Omoh gallantly drove her (and her friend) to her parked car. A month later, she reluctantly attended a beach party with a close friend, little did she know that she was going to "re-meet" her future husband. At the beach party, Omoh spotted her and walked over to introduce himself, forgetting that they had met a few weeks before. They chatted, they danced and had a great time. Omoh asked for Ayo's number though she declined, he persisted and asked for her BlackBerry Pin. After a few chats, they exchanged numbers and began to talk often. Ayo and Omoh discovered that they shared the same birth month and had other things in common…their friendship then blossomed into a loving relationship.
The proposal took place on Ayo's birthday, in the presence of family and friends; Omoh gave a loving "toast" to the birthday girl which transitioned into a romantic surprise proposal! On bended knee, Omoh proposed to Ayo and amidst the excited screams from all the guests, Ayo said "YES!".
Ayo and Omoh's traditional engagement ceremony took place at City Hall in Lagos on the 6th of January 2011. The red and gold colour themed event was a wonderful melange of their cultures and a celebration of their love. On the 8th of January 2011, their wedding was blessed at the St Agnes Catholic Church in Maryland. Ayo was a stunning belle in her ivory A-line semi ballgown wedding dress embellished with pearls and swarovski crystals. Her beautiful bridal look was completed by a side-swept chignon, a bedazzled hairpiece and diamond earrings. Her veil and bouquet of ivory flowers added the final romantic touch. Omoh complemented his belle as he was dapper in his black tuxedo paired with a white shirt and an ivory tie.
In the presence of their family and friends, the couple said their vows and committed to spend the rest of their lives together happily as husband and wife. After the church service, the wedding party proceeded to the reception. The gold and ivory coloured themed reception venue was twinkling with lights and crystals though the brightest light emanated from the couple's love as illustrated by their wide smiles and kisses. It was a wonderful occasion and a true celebration of love and commitment.
BN wishes Ayo and Omoh a blessed marriage filled with God's love and divine favour.
____________________________________________________________________________________________
Traditional Engagement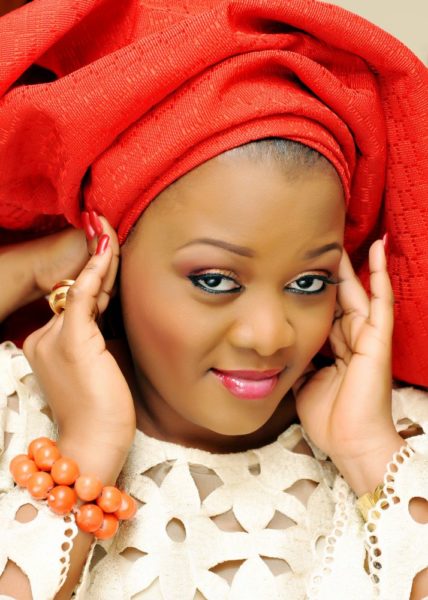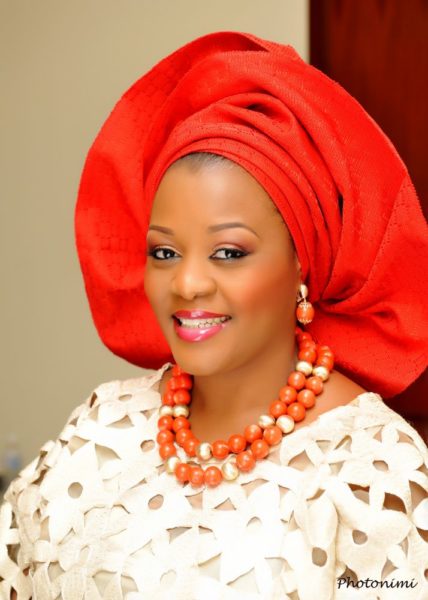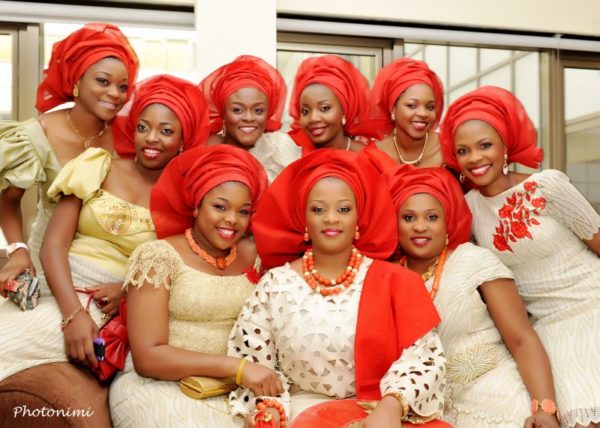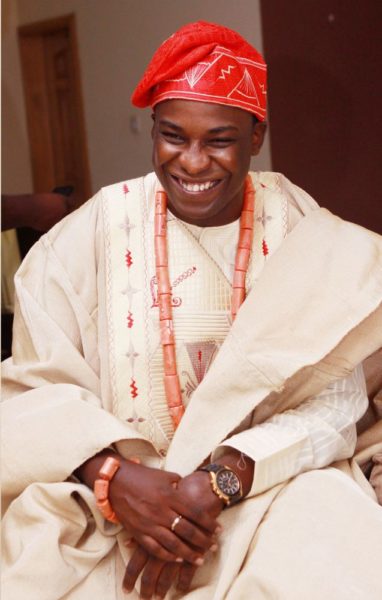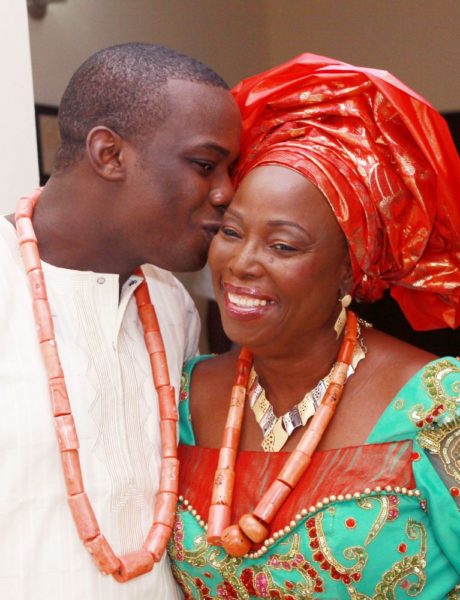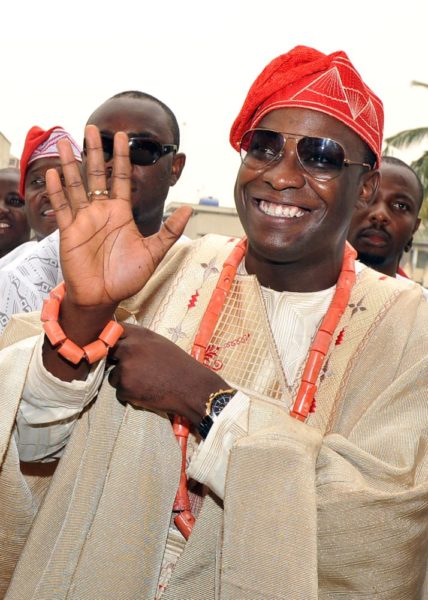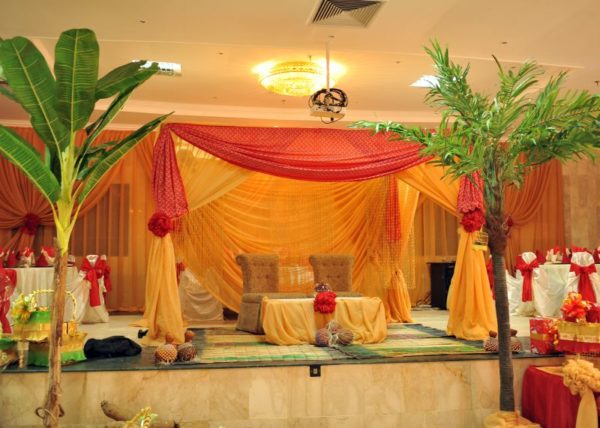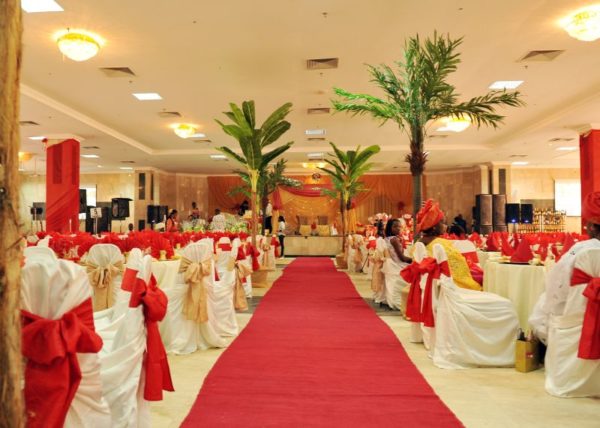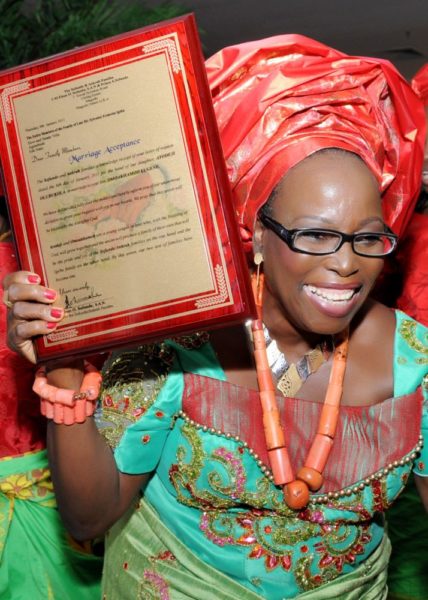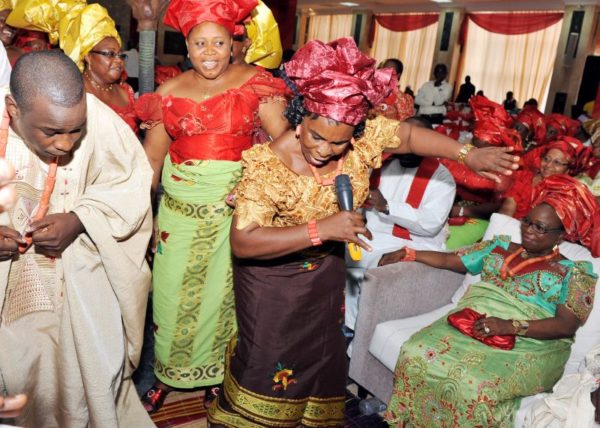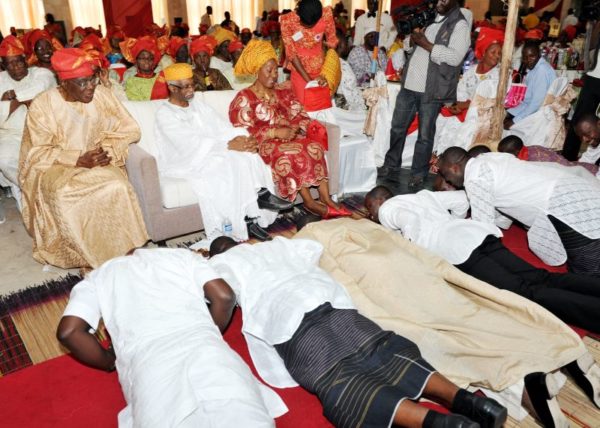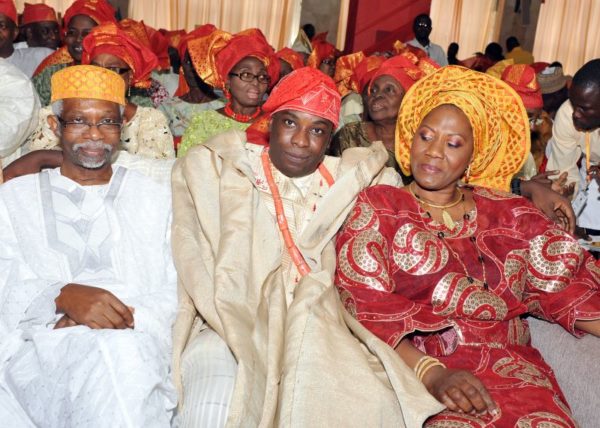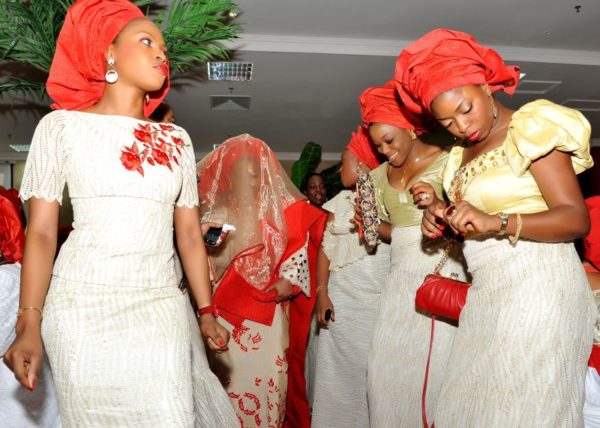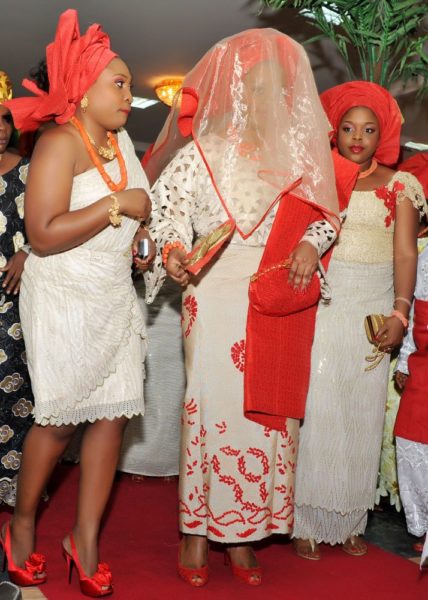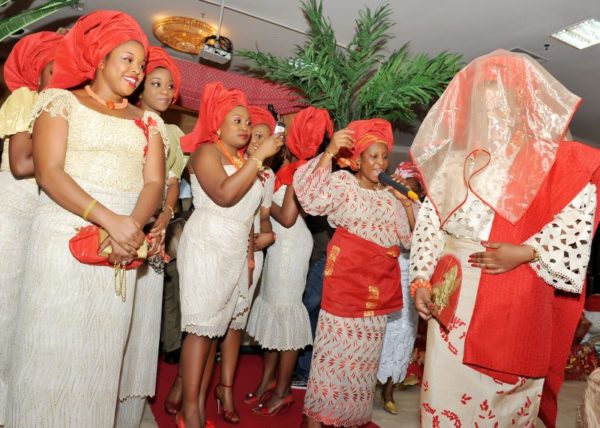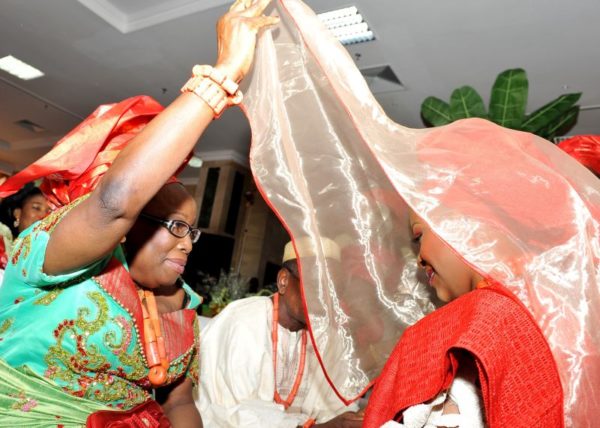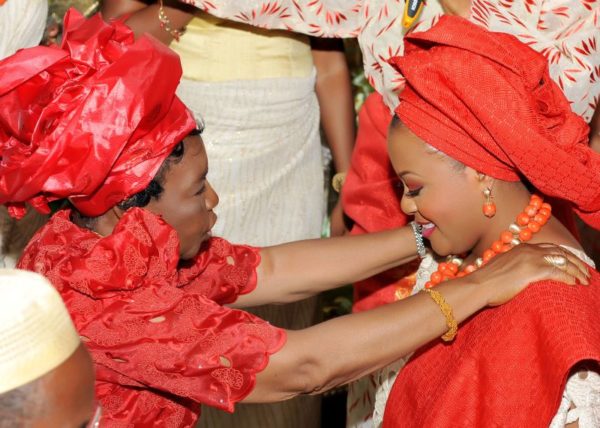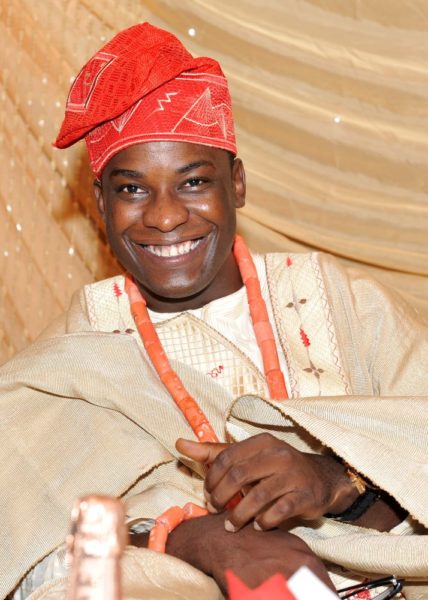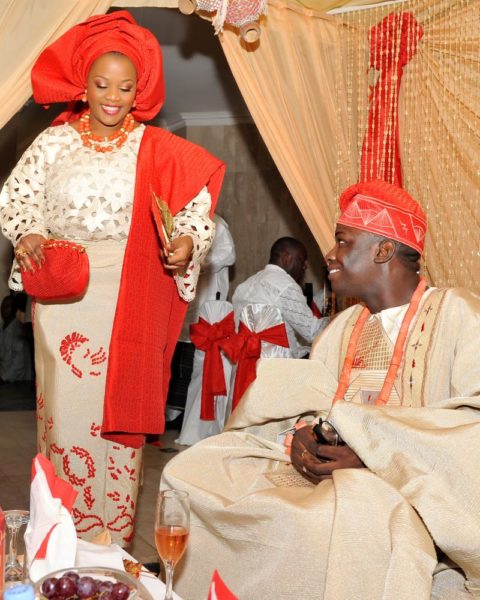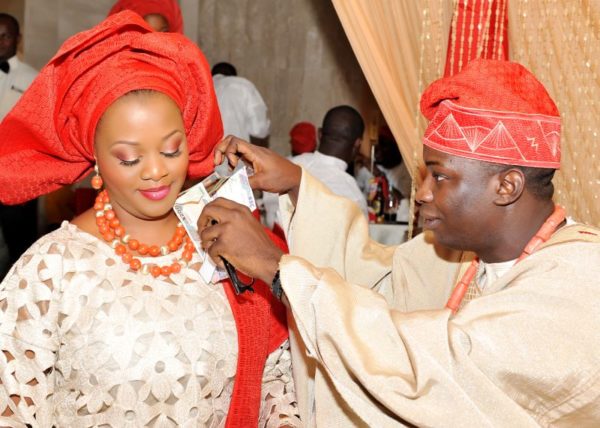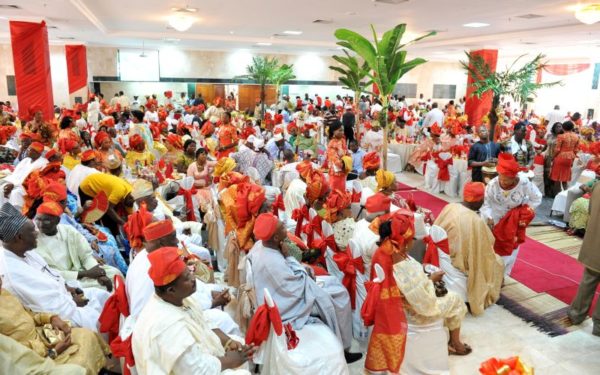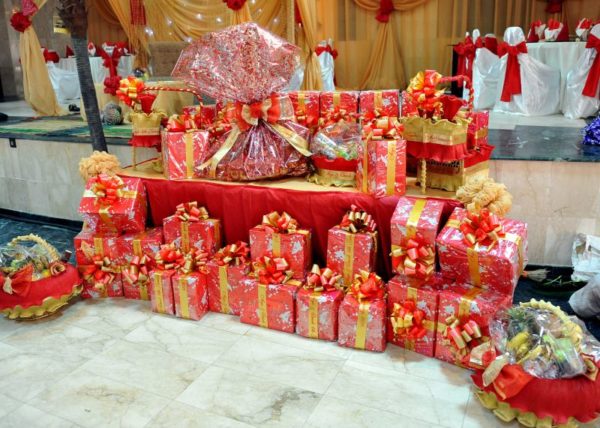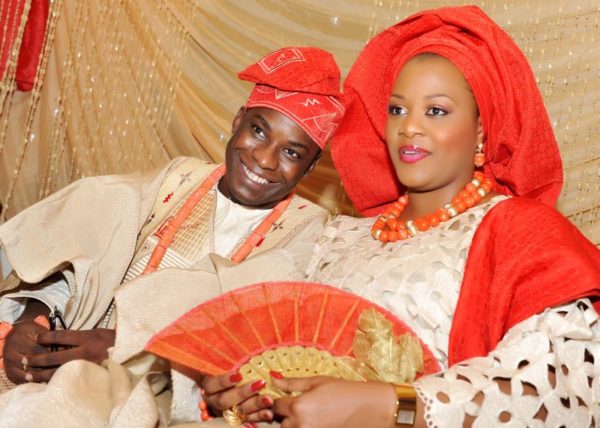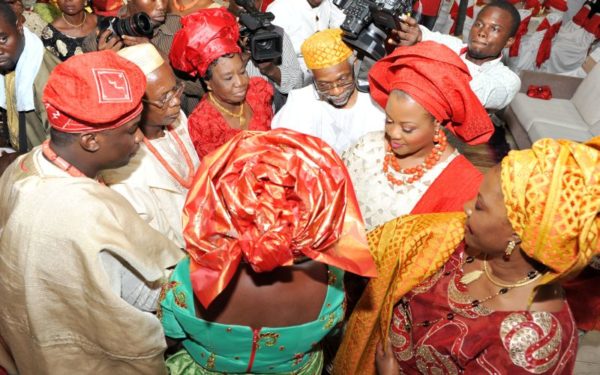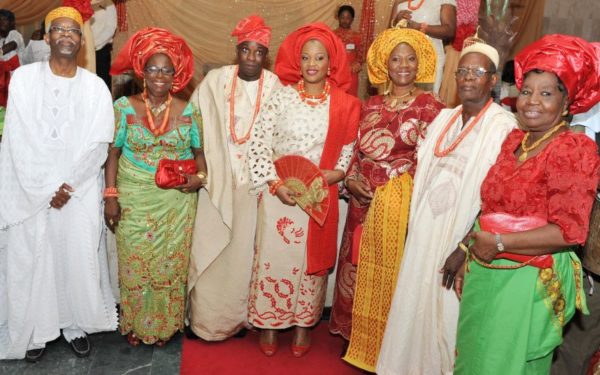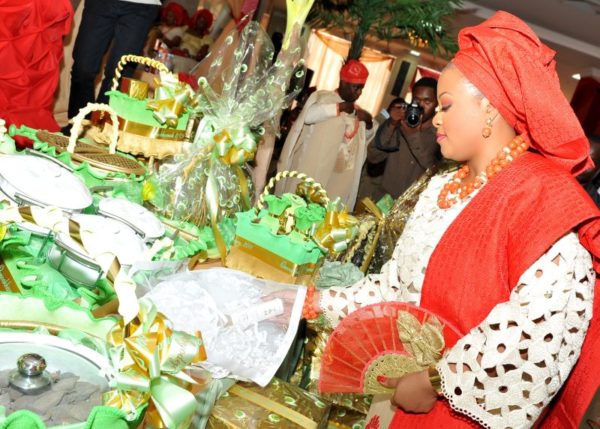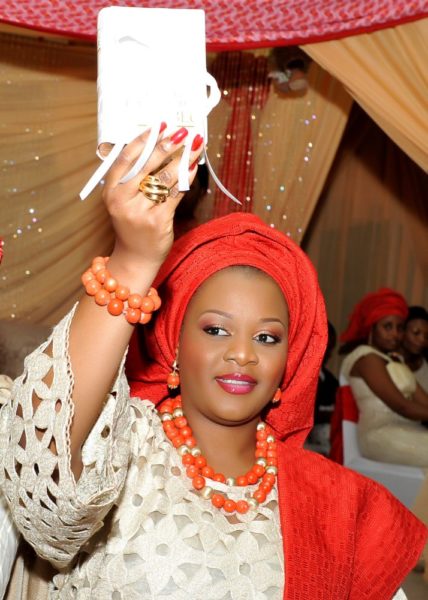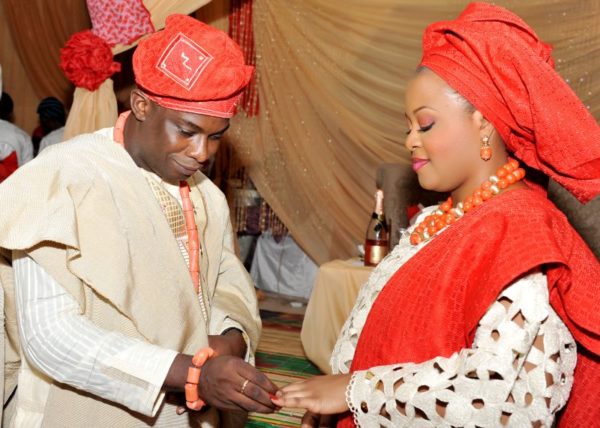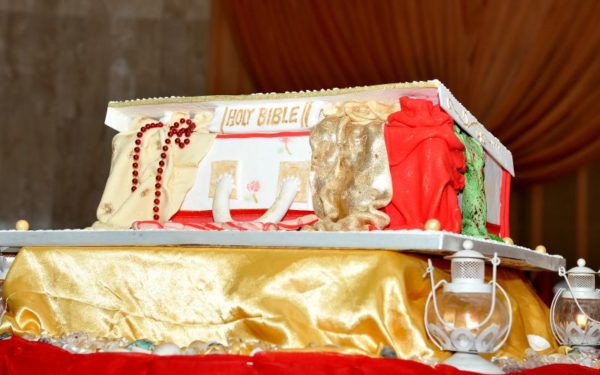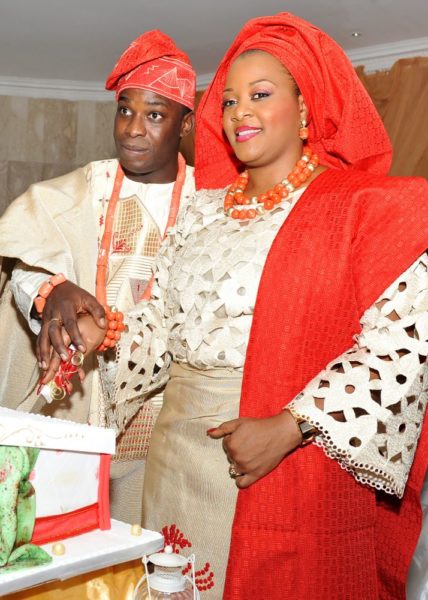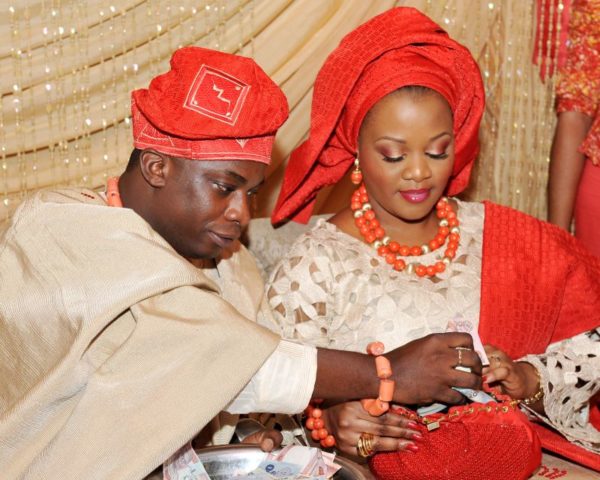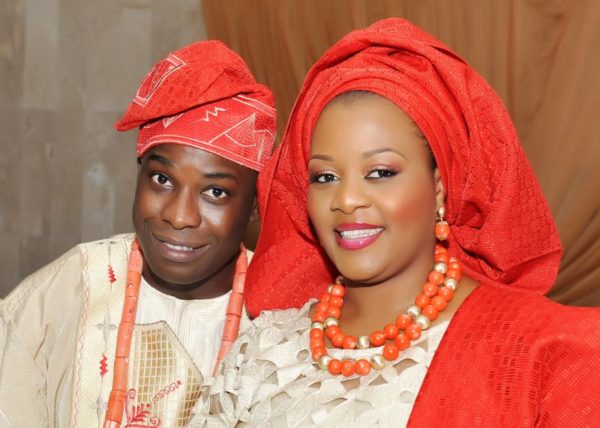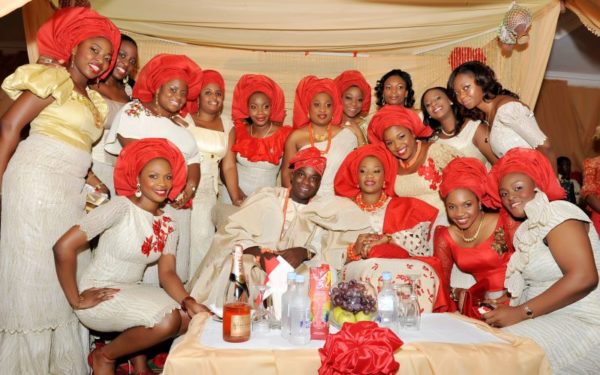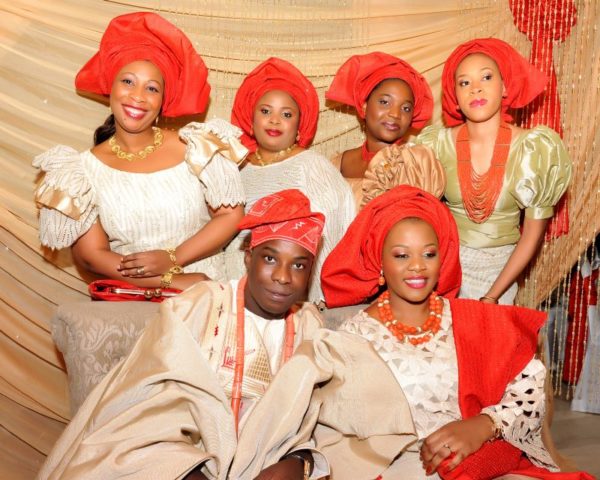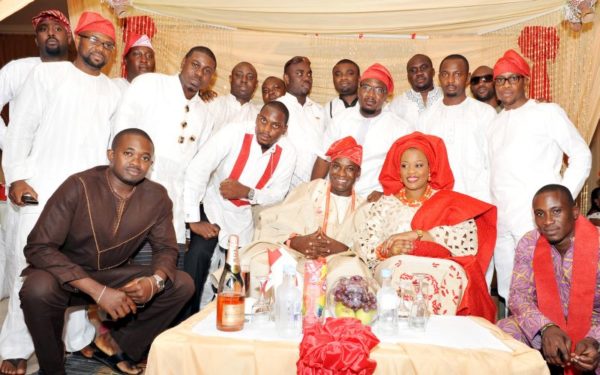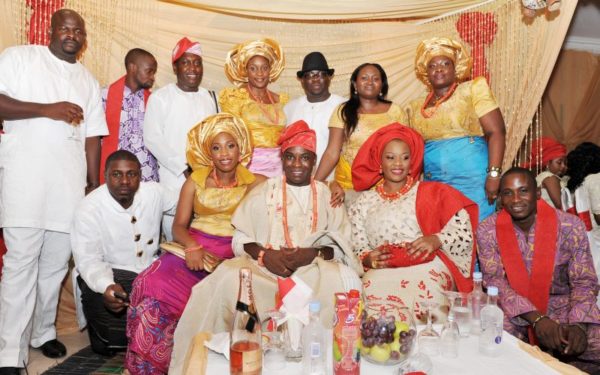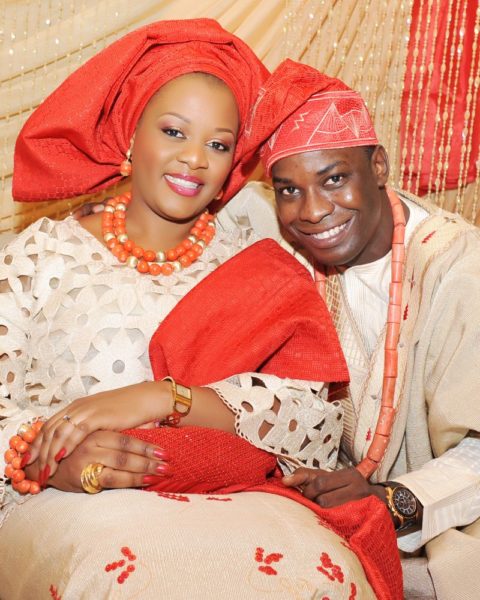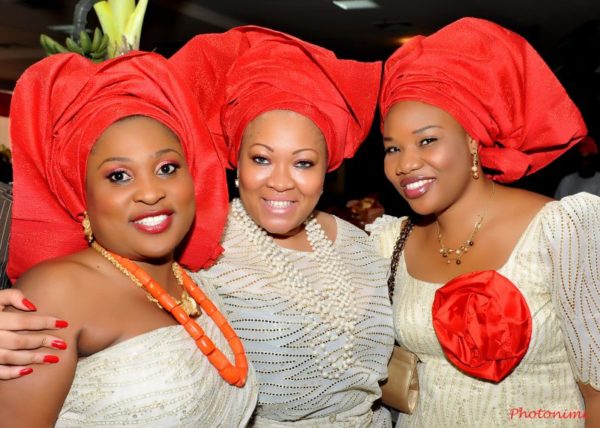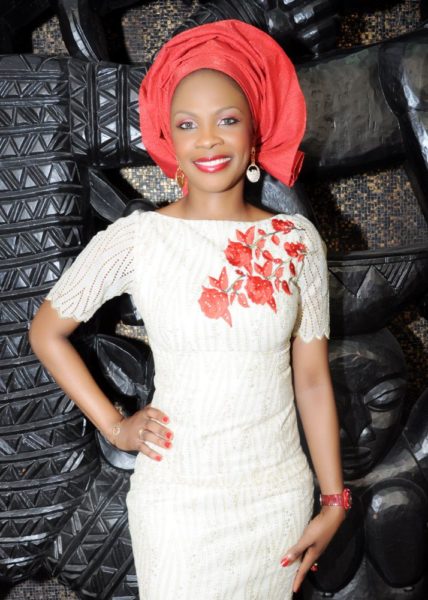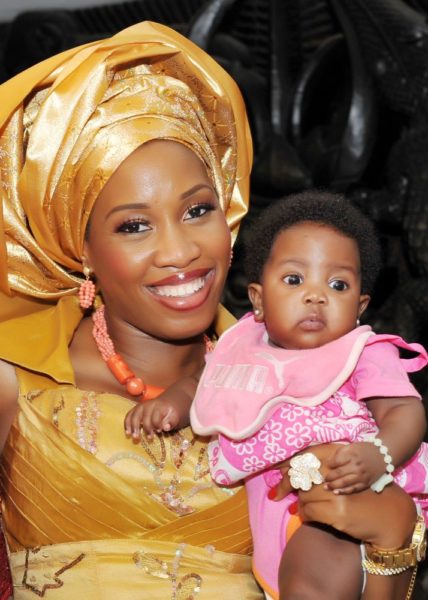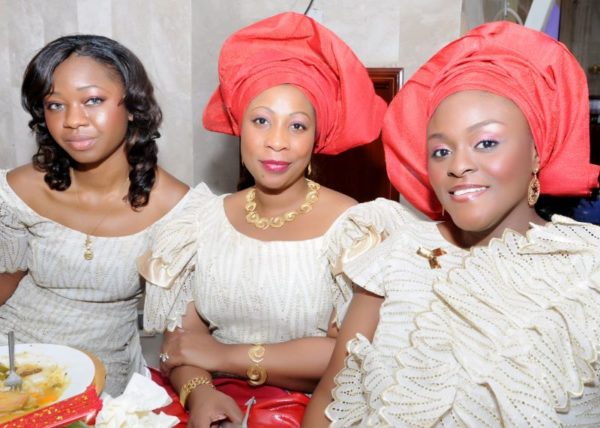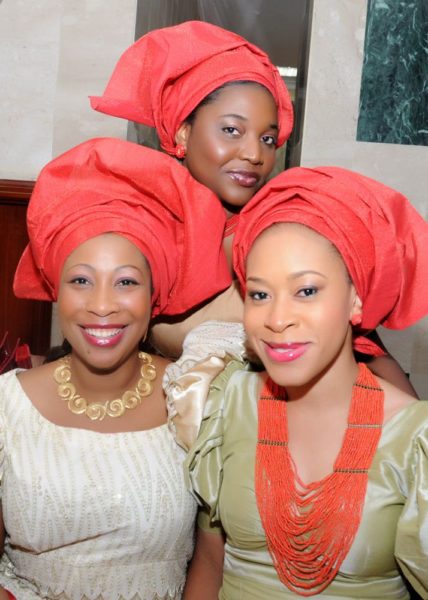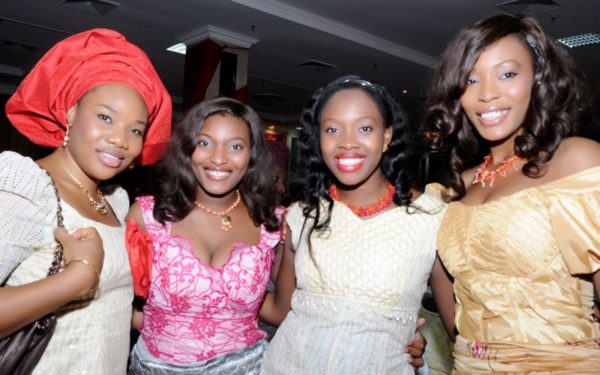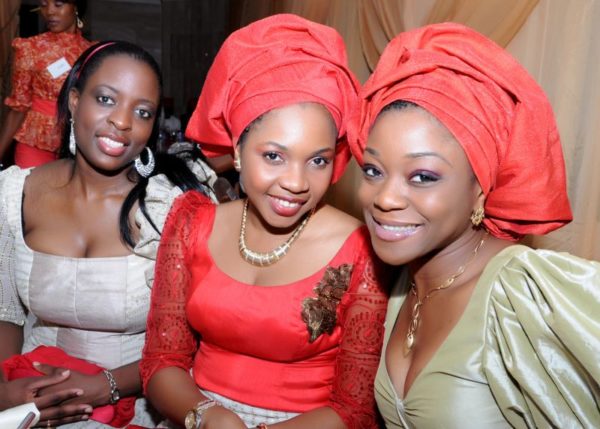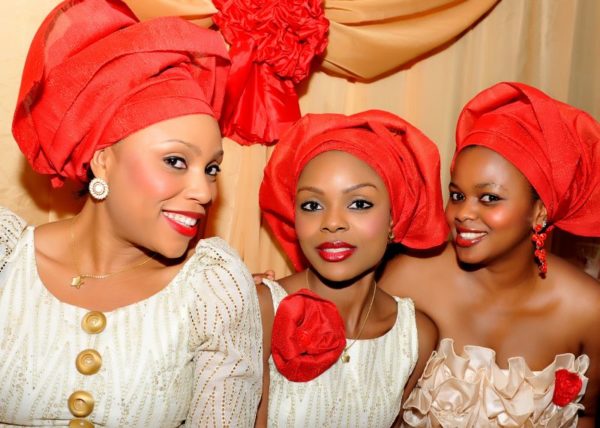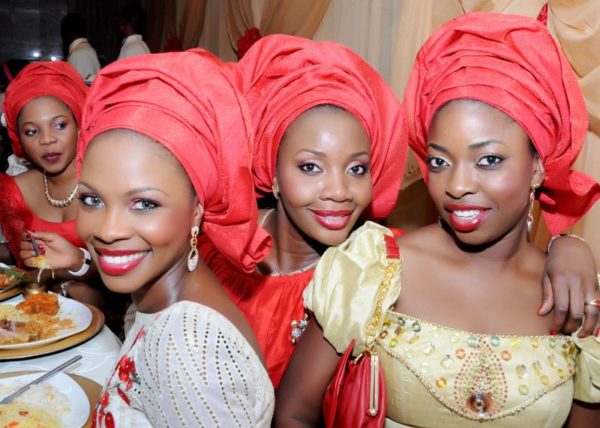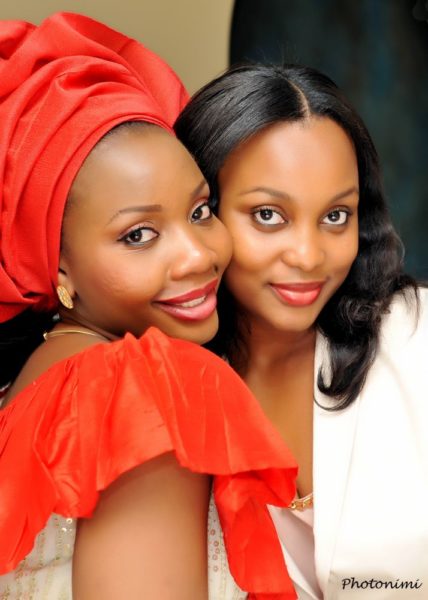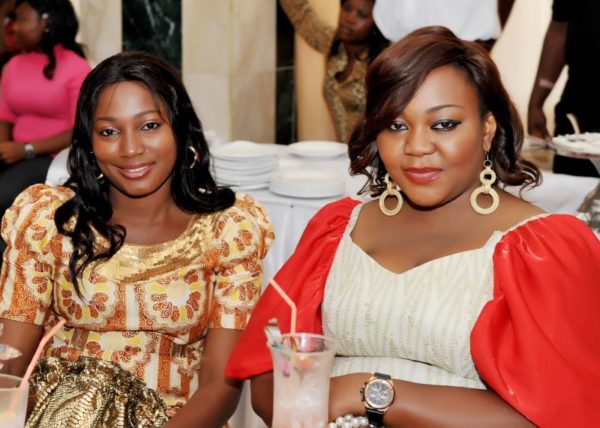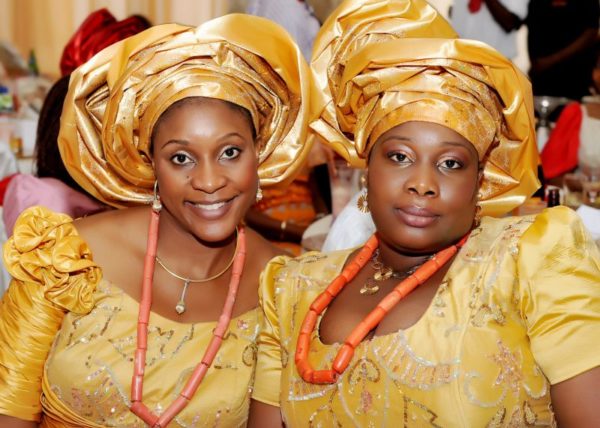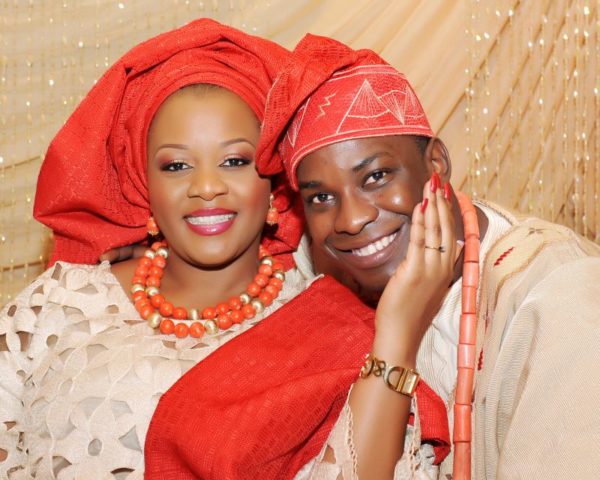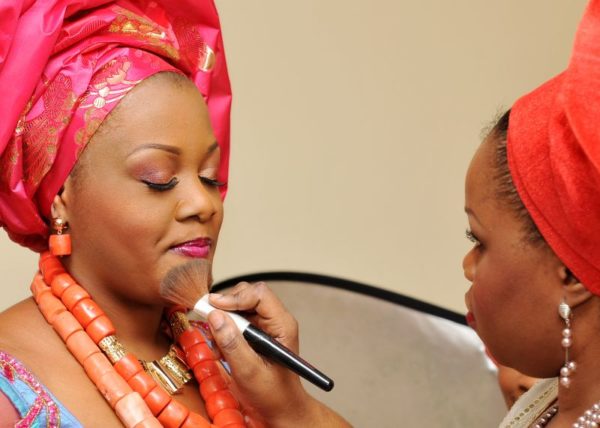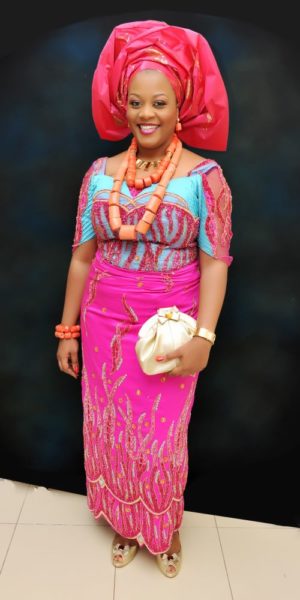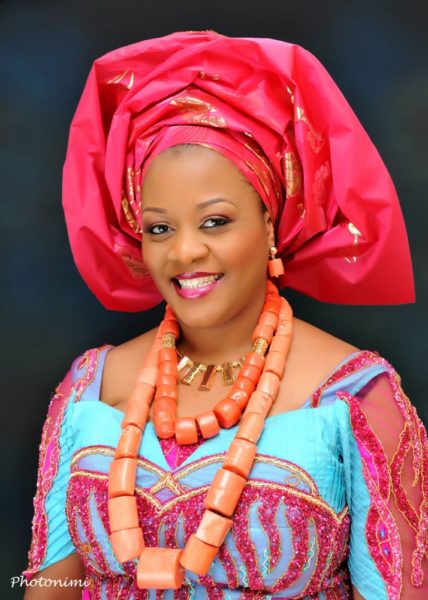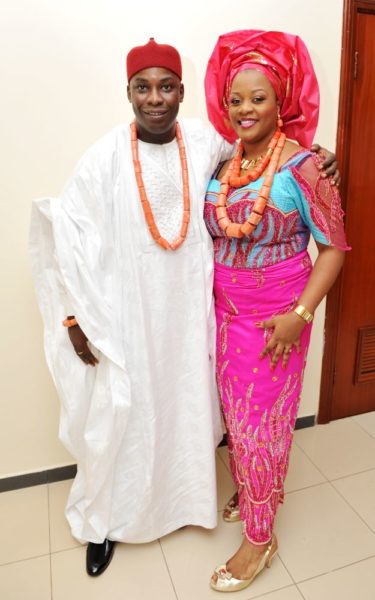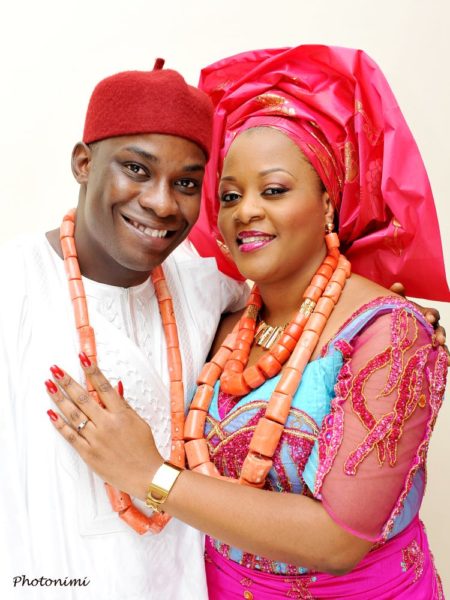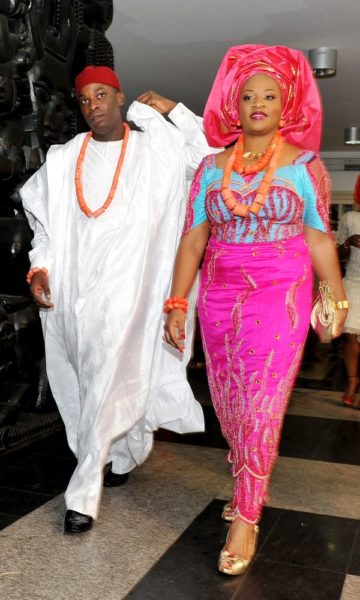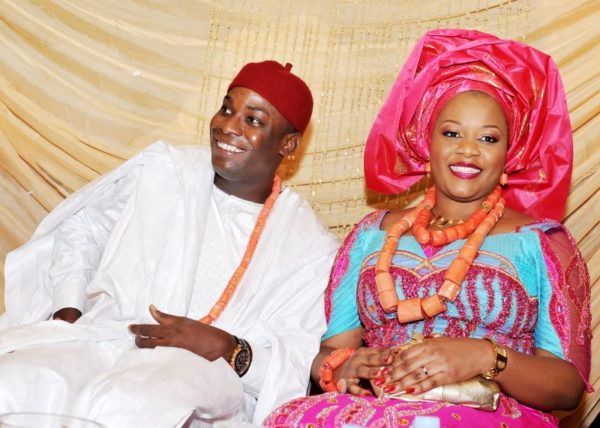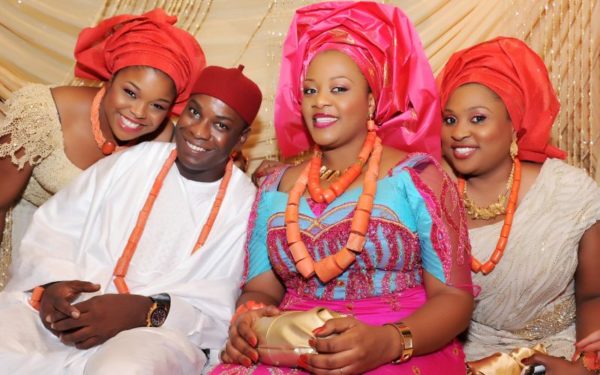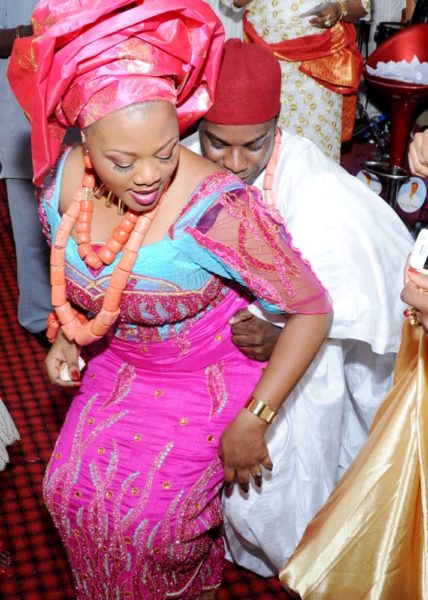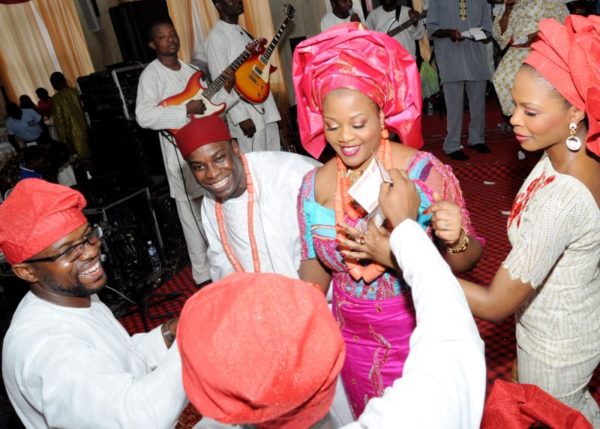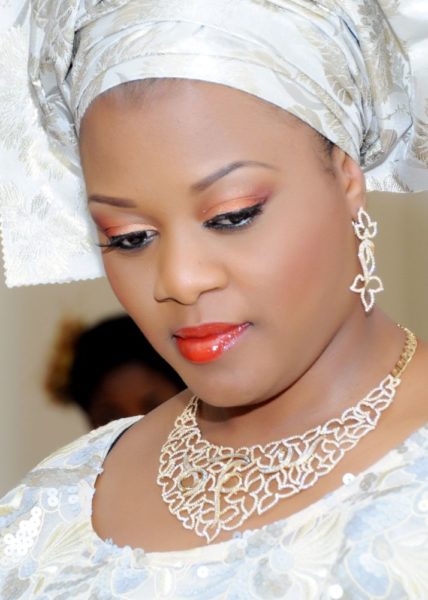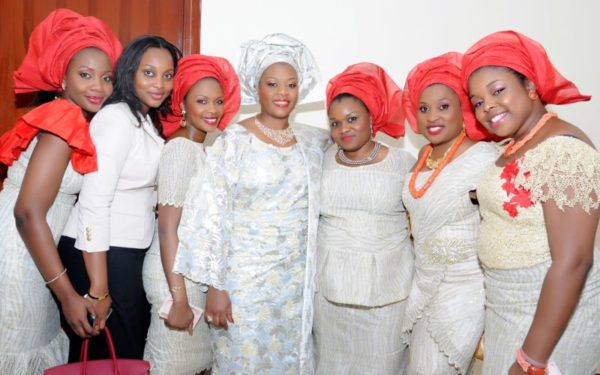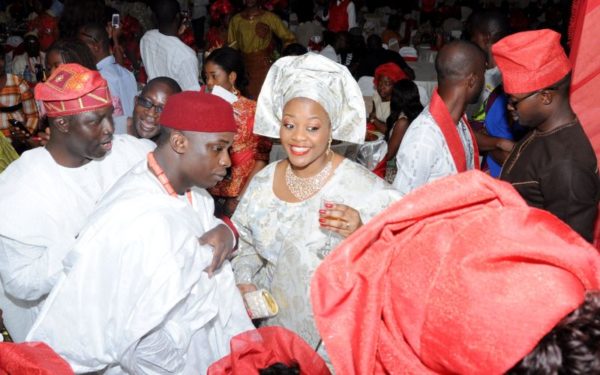 Photo Credit: Photonimi
Additional Photo Credit: AveryWise
Vendor List
Bride's Wedding Dress: James Clifford
Makeup: Banke Meshida-Lawal for BMPro
Bridesmaids Dresses: Peridot & Ruby
Event Planners: Zapphaire Events
Cake: Carol Osoroh for Grago Cakes | Cake Stand: Mina Cole for D'gift
Photography: Photonimi – Korede | Ovarl photography- Jeffrey Ugoru
Videography: Caleb
Food: Kemabom | Wine & Gold
Dessert: OohLala | Licious
Drinks: Bonix | Cocktails In and Out
Flowers and Church Decor: Decor Plus
Engagement and White Wedding Decor: Victoria Roberts
Aso Oke: Bisbod
MC: Teju Babyface