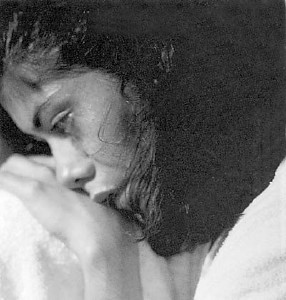 The headlines this week have been filled with various shocking details of infidelity with well known figures in government. First, we heard that respected IMF Chief, Dominque Struass-Khan had been accused of allegedly sexually assaulting a maid in his hotel suite. The news of his alleged indiscretion spread like wild fire following his arrest and has left many surprised that a man of his position could be involved in such scandalous activity.
Just as we were trying to make sense of the whole story, the news of former actor and former Californian Governor, Arnold Schwarzenegger's infidelity and separation from his wife Maria Shriver, put more sting on already painful wound. According to various media outlets, the former Terminator star is believed to have fathered a child with a former staff of his household. As if that wasn't enough to cope with, he is believed to have kept the result of his infidelity a secret for about 10 years. The child, who was born before Schwarzenegger began his career as governor, was born to a staff who had worked with the family for 20years and retired in January.
Both stories remind me of the Tiger Woods saga, where the world watched as the Golf supremo's love life unfolded like a soap opera as various women went public on alleged affairs with the sports star. The results of all three stories were similar, shock, disbelief and resultant hurt for the women who loved them most.
There are many dimensions one could analyze from these stories. The fact that men (and women) involve themselves in unscrupulous activity that has the potential to wreck their families is something we can all debate till the cows' home. My question today is different. Without question the public humiliation faced by the families of both men is very much disheartening. But when the dust has settled what happens next. If you were married to any of these men what would you do? Would you pack your things and leave or would you, after a bit of time apart begin to dust off the cracks in your marriage and rebuild?
Let's not forget that Maria Shriver, a life long democrat, stood beside her husband Arnold and campaigned for him during his political career even though he was of a different political Party. Also in previous years of alleged indiscretion, Maria, had stood beside her husband and father of her children regardless.  So when is enough really enough? Is there a point where we say, I've had enough and I can't take it anymore? If there is, when does that point happen? Is it after the first indiscretion? The second, third or fourth? Or do you, in public, stand beside your man a hundred percent and in the quiet of your home begin to rebuild the brokenness?
Personally, I don't know that there is a right or wrong answer with this one. Human beings have a way of making marriage and love difficult to sustain, and both men and women are guilty of this. The decision to stay or go, will always be a difficult and tear stained one.
What do you guys think? Let's discuss!
Photo Credit: 4.bp.blogspot.com