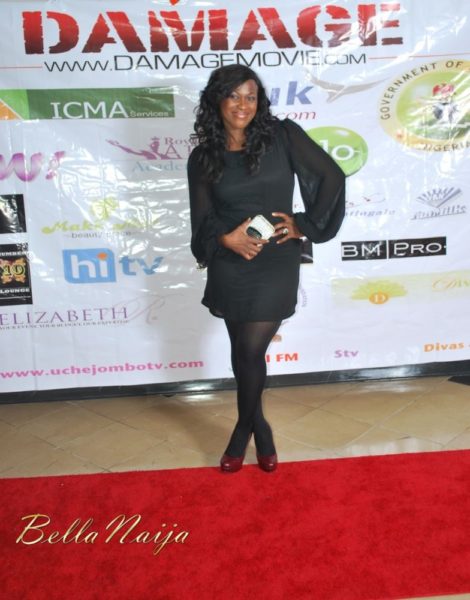 Uche Jombo has decided to take her message against domestic violence to another level, with plans to take her movie Damage on a tour across the United States of America as part of the awareness against domestic violence in the month regarded as domestic violence month in the United States.
Damage which has already had a spectacular premiere in Lagos and London premiered in New York on the October 7th and will premiere in Kentucky on October 15th, Houston, Atlanta on the 21st of October and in Philadelphia. Already tickets for the event are already on sale online at www.damagemovietickets.com.
Other stops on the tour include Texas and Minnesota.
When asked about her decision to take her movie on a tour in the United States, Uche said, "it is just a way of spreading the message against domestic violence, because if we look at it, it is truly a global problem. Also, apart from the showing of the movie in the United States, there will also be the sale of merchandise which will spread the message – to stop domestic violence. This will not only raise awareness to domestic violence, but would also serve as a means of raising funds which would be contributed toward the cause."
Staten Island, New York
BN Extra Extra!
The ladies getting dolled up