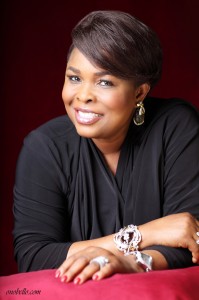 Mixed reactions, but mostly criticisms, have trailed the appointment of Nigeria's First Lady, Dame Patience Jonathan as one of the 19 permanent secretaries appointed by the Bayelsa State government yesterday.
The state broadcasting station, Radio Bayelsa, referring to a statement signed by the state's head of service, Gloria Izonfor, said Governor Seriake Dickson made the appointment on the strength of the constitutional powers conferred on him under Section 203, Sub-section 2C.
Patience Jonathan had worked in Rivers State (later Bayelsa State) Ministry of Education before her husband became deputy governor and later governor of the state.
Her elevation to the status of permanent secretary was described as "routine" by the Senior Special Assistant to the Governor on Media and Public Affairs, Markson Iworiso.
However, the SSA Media to the Bayelsa governor insisted that the appointment was purely based on merit, as Mrs Jonathan has served in the civil service of the state where she rose to the position of Director.
Asked whether someone who retired from service can be appointed a Permanent Secretary, Mr. Markson said: "…in reality, Her Excellency is still in service, on a leave of absence. All those appointed with her were her subordinates.
The First Lady should not be discriminated against simply because she is now the wife of the President. The pride of every civil servant is to attain the position of perm sec, which is the zenith of the profession."
However, a number of prominent lawyers have reacted to the development saying it is unbelievable that Patience Jonathan who left the service of Bayelsa State in 1999 could be elevated to a position of Permanent Secretary.
Bamidele Aturu said: "It is unbelievable. It must be a mistake. If it is true, then, only God can help Nigerians out of it. How can you unnecessarily privatise governance? I am short of words to state my mind. It is shocking because just for the reason that she is the wife of the president, so it is a license to just go and assume a position anywhere. Nigerians must begin to think of how to take their destiny in their own hands."
Similarly, Chief Mike Ahamba (SAN) stated: "It is very good. I congratulate her on her new job. The whole place is in confusion. Let Nigerians talk about it and count me out of such nonsense. It is a vexation to an innocent spirit and can cause one to vomit. How can it happen?"
What are your views? What do you think about her appointment on the grounds that she took a leave of absence and has not retired from service?
Please share your thoughts.
News Source: Leadership