United States of America First Lady, Michelle Obama's speech last night at the Democratic National Convention is still generating major buzz.
Her eloquent speech was inspiring and timely! Women and men all over the world can definitely relate to the speech – hardwork, determination, conviction, values and family were the major themes covered.
Nigerian-American journalist Lola Ogunnaike scooped another exclusive interview with Michelle Obama and it will air tonight on BET News in the United States.
Please check your local listings for timing in your area!
We are so proud of Lola! She and Michelle are definitely major sources of inspiration!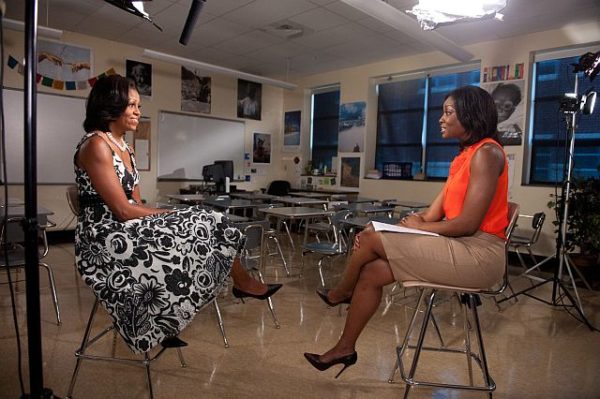 In case you missed it, you can watch Michelle Obama's DNC 2012 speech below

Photo Credit
: Photo by Fernando Leon/PictureGroup