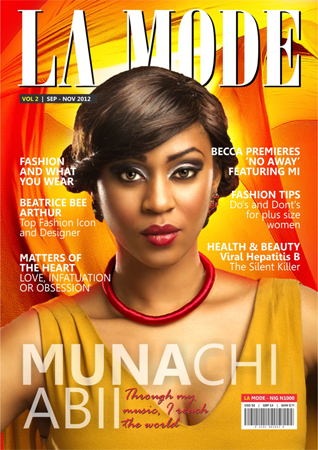 For their new issue, La Mode Magazine chose ex-beauty queen rapper Munachi Abii popularly known as Muna to grace their cover.
We can't wait to see the photos inside, the cover is pretty smouldering! According to their official website, LA MODE is a fashion magazine that is out to wow readers on a quarterly basis with so much exciting topics and interesting designs.
We are looking forward to Muna's debut album!