The 2012 Miss Universe pageant finale is just a few days away! On Wednesday 19th December 2012, the winner will be revealed…will it be any one of these African Queens?
BellaNaija revealed the ladies representing African nations at this year's pageant; now we get to take another look at them all dolled up for their glamorous Miss Universe official photoshoot.
Of all the girls, the South African contestant seems to be the leading African queen based on feedback from international beauty pageant analysts including the renowned Global Beauties website.
Nigeria, Angola, Botswana, Ethiopia, Gabon, Ghana, Mauritius, Namibia, South Africa and Tanzania are represented! No Canada hasn't shifted from North America to Africa, however, Miss Canada was born in Ghana to Ghanaian parents so check her out as well.
The new photos definitely give us a new view from the previous shots! So who's your fave this time?
*****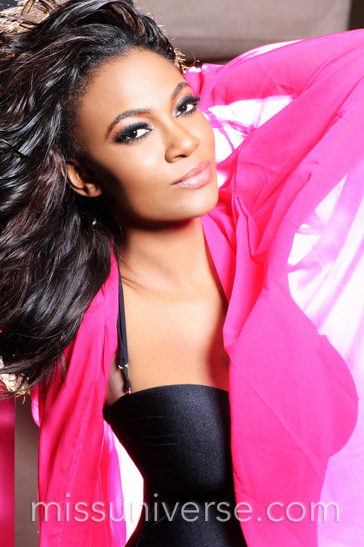 ISABELLA AGBOR OJONG AYUK – NIGERIA
HOMETOWN: Cross River State
AGE: 26
BIO
Isabella Agbor Ojong Ayuk was raised in Ikom Lacal Government Area of the Cross River State known as a largely agricultural area. Being raised by a widowed mother, Isabella has a passion for working with women suffering similar life situations. She would love to work to create small-scale businesses to help raise money for scholarships for their children, home renovations and other basic needs.
IN HER OWN WORDS
I want the judges to know that determination brought me this far and that I have learned to never give up in life.

FUN FACTS
Isabella loves to cook.
Isabella admires Angelina Jolie for her humanitarian services.
Isabella is currently in the National Youth Service Corp in Nigeria.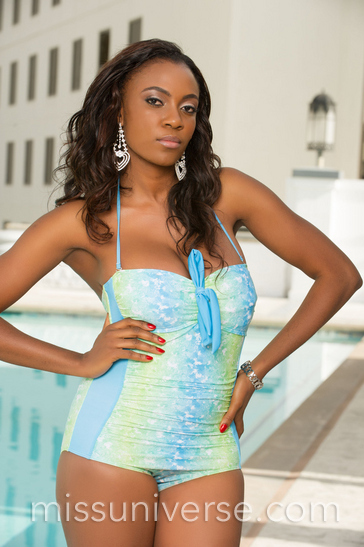 _______________________________________________________________________________________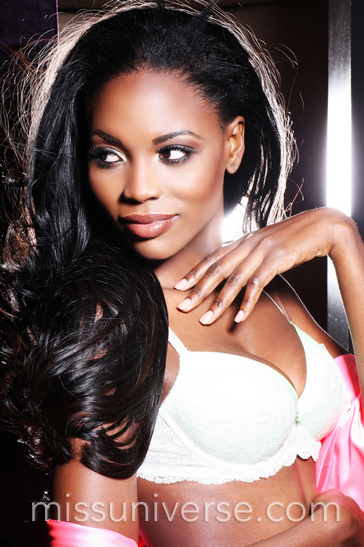 MARCELINA VAHEKENI – ANGOLA
HOMETOWN: Luanda
AGE: 22
BIO
Marcelina Vahekeni grew up in a humble village in the South of Angola. She had a very happy childhood, despite the political tensions in her country at the time. Her biggest interest is cooking. Currently, Marcelina works in social work, but dreams of one day opening her own cosmetic company.
IN HER OWN WORDS
I believe that the most important aspects in life are to be humble, open to learning from others, and always keeping in mind that everything starts at home.
FUN FACTS
If Marcelina could meet any celebrity, it would be Michelle Obama as she admires her.
The person who has most influenced Marcelina's life is her mother.
Marcelina's most prized possession is a pair of shoes her father gave her from Russia.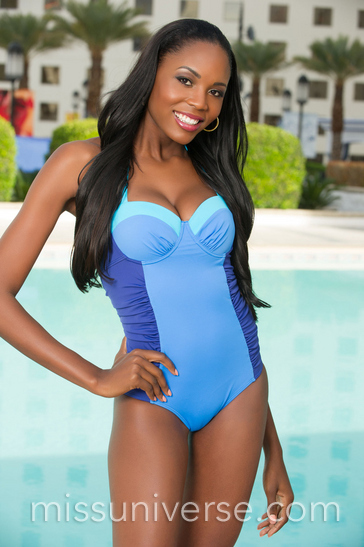 _______________________________________________________________________________________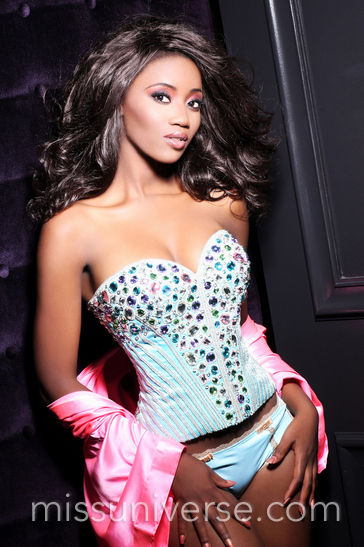 SHEILLAH MOLELEKWA – BOTSWANA
HOMETOWN: Gaborone
AGE: 19
BIO
Sheillah Molelekwa was raised in a small village by her grandmother. Eventually, she moved in with her mother in Gaborone. Sheillah likes to spend her free time reading, swimming, drawing and singing. She is most passionate about helping others around her, and is always looking to participate in ways through which she can benefit those in need. Currently, Sheillah is studying Accounting at Botho Colloege in the capital of Botswana. With this degree, Sheillah hopes to become an auditor at a national bank.
IN HER OWN WORDS
All my life I want to be able to give back to the community in every way possible.
FUN FACTS
If Sheillah could meet any celebrity, it would be Russell Simmons.
Sheillah's most treasured possession is her Bible.
If Sheillah were to win the lottery, she would use her earnings to build a cancer hospital in her home country.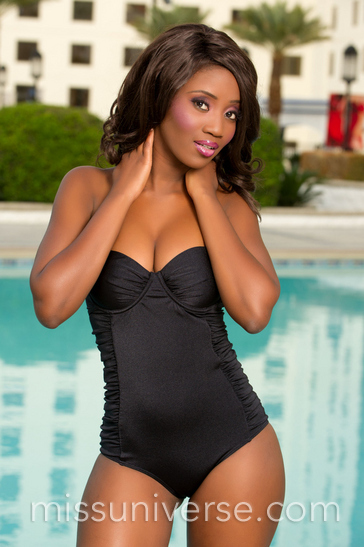 _______________________________________________________________________________________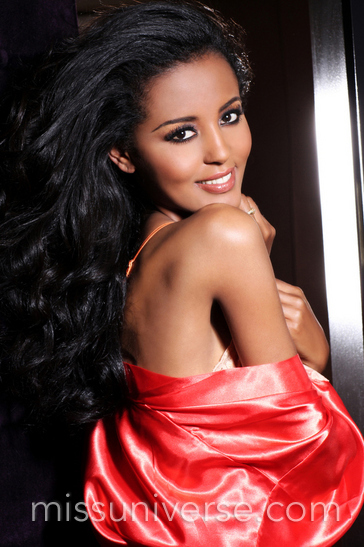 HELEN GETACHEW – ETHIOPIA
HOMETOWN: Addis Ababa
AGE: 22
BIO
Helen Getachew grew up in Addis Ababa, Ethiopia, where she had a very spiritual upbringing. She enjoys reading the Bible, spending time with family and friends at the cafe, and studying fashion. Helen hopes to one day be involved in working with organizations that help the poor, especially children. Currently, she is employed with Unilever in their Promotions department.
IN HER OWN WORDS
I would enjoy working for a nonprofit organization, but my dream in life is to create one myself.
FUN FACTS
Helen enjoys decorating and making things beautiful.
Helen thinks that the biggest problem facing the world today is food shortage.
If Helen could meet any celebrity, it would be Liya Kebede because of her work with UNICEF.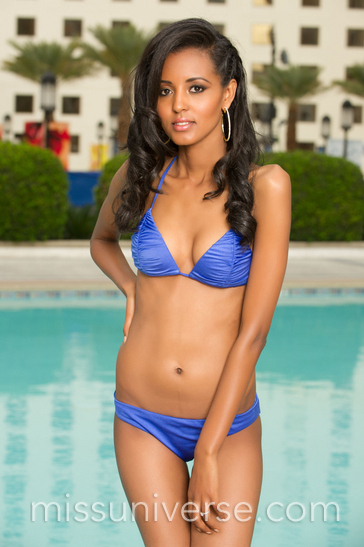 _______________________________________________________________________________________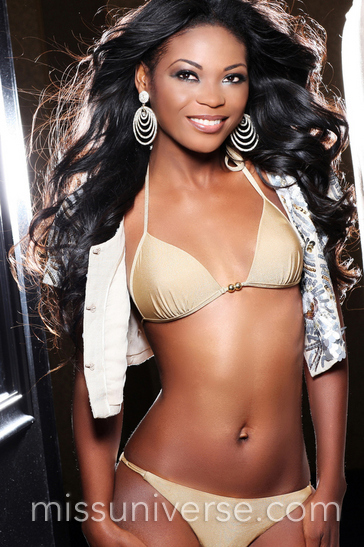 CHANNA DIVOUVI – GABON
HOMETOWN: Ngounié
AGE: 21
BIO
Channa Divouvi was raised in the modest neighborhood of Libreville. Her hobbies include cooking, reading, and shopping. Raised by a mother who is blind, her dream job is to own her own association that helps the visually impaired in her country. She would also like to start a cosmetic company that caters to women of color.
IN HER OWN WORDS
My mother's positive attitude throughout all challenges gives me a different perspective in life.
FUN FACTS
Channa collects seashells and she likes to use them to make decorations.
Channa hopes to utilize her platform as a titleholder in order to help those less fortunate.
One time Channa helped a woman deliver a baby in her car.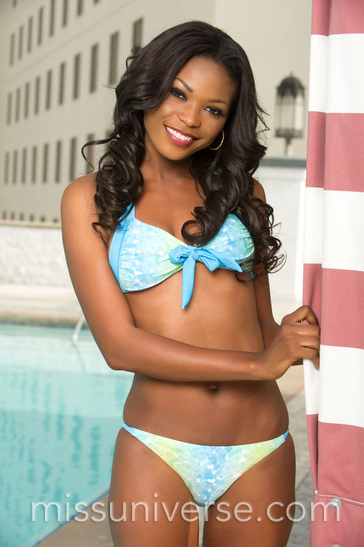 _______________________________________________________________________________________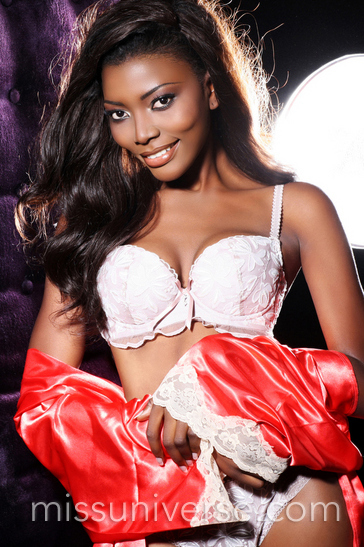 GIFTY OFORI – GHANA
HOMETOWN: Accra
AGE: 24
BIO
Gifty Ofori grew up in the suburbs of Accra, the capital city of Ghana, in a household where discipline, hard work, and achievement were always emphasized. Quite the tomboy, She would often be found playing outside with her siblings and friends. Her interests include gardening, nature, and travel. Currently, Gifty works as a registered nurse and hopes to one day become a doctor.
IN HER OWN WORDS
I pursue every goal and opportunity presented to me with passion.
FUN FACTS
Gifty collects pebbles gathered from along the coast of Ghana and other West African beaches.
Gifty's dream job is to become a medical journalist on an international news network.
Gifty once helped delivered a baby on the side of a road when she was a first-year nursing student.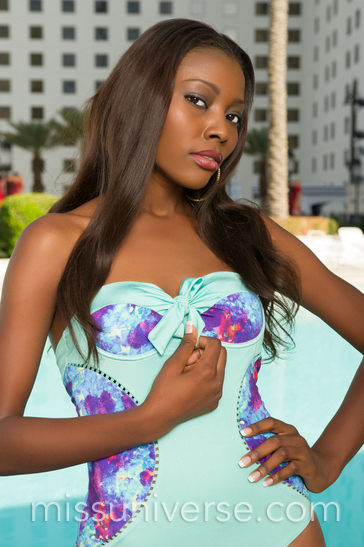 _______________________________________________________________________________________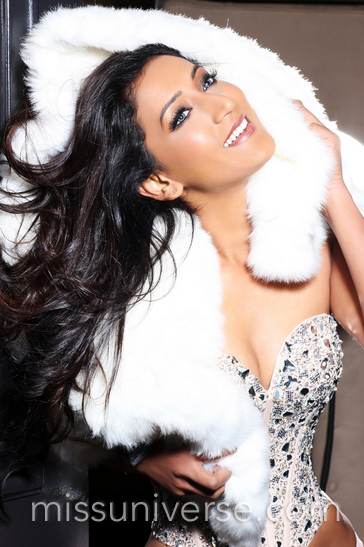 AMEEKSHA DEVI DILCHAND – MAURITIUS
HOMETOWN: Curepipe
AGE: 26
BIO
Ameeksha grew up in Curepipe, Mauritius, which is situated on the central plateau of the island. During her college years, she played soccer on her college team for 6 years. Ameeksha has a law degree and would like to later go on to become a politician. She will soon start concentrating on her Bar Vocational Practice to become a barrister to serve her nation. Ameeksha's dream is to eventually work as either a Minister of Education or Minister of Sports & Leisure for her home country of Mauritius.
IN HER OWN WORDS
If we start right now by giving a hand to the needy person next to us, we will be heading towards a better future both economically and socially.
FUN FACTS
Ameeksha would love to meet the Manchester United Footballer Luis Nani.
Ameeksha was not a girly girl growing up; she played soccer throughout her childhood.
One of Ameeksha's most unusual jobs was predicting horoscopes via text messages.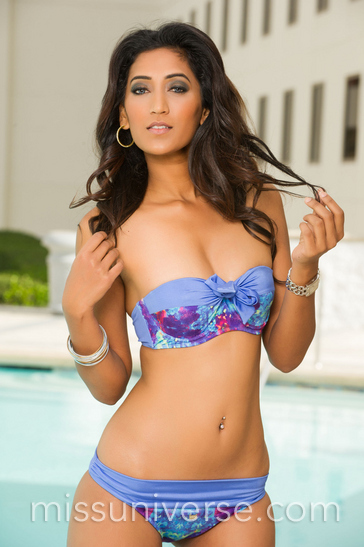 _______________________________________________________________________________________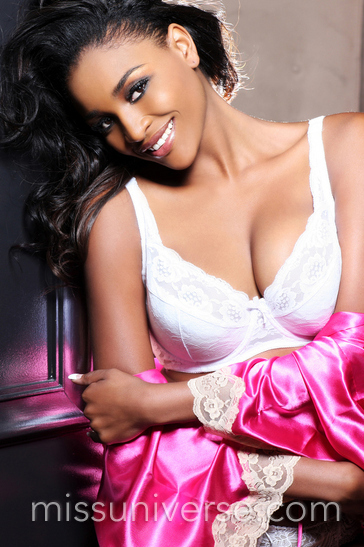 TSAKANA NKANDIH – NAMIBIA
HOMETOWN: Windhoek
AGE: 22
BIO
Sakana Nkandih hopes to one day become the first female President of Namibia, because, through this role, she would be able to battle her country's internal socio-economic issues and strive to empower women. Her strongest passion is reading. She also enjoys volunteering with animals and gardening. Currently, she is attending The University of Namibia in order to gain a degree in Public Management.
IN HER OWN WORDS
As a politician, I could be an asset to the cause of the people of my country and their rights…something that is very close to my heart.
FUN FACTS
Tsakana's most interesting job was working at a local old age home.
Tsakana's most treasured possession is her Bible.
Tsakana believes that the biggest problem facing the world today is the rapid climate change.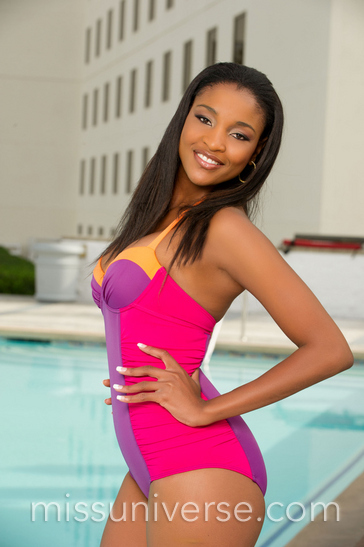 _______________________________________________________________________________________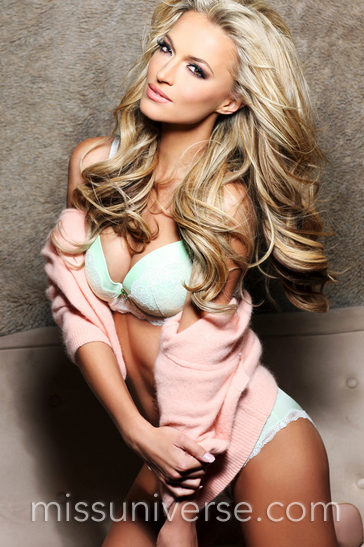 MELINDA BAM – SOUTH AFRICA
HOMETOWN: Pretoria
AGE: 23
BIO
Melinda Bam was born and raised in picturesque Pretoria, South Africa. She graduated from the University of Pretoria, South Africa with a degree in Marketing and Communications Management. Melinda has a wide variety of hobbies through which she maintains a strong balance between sports and art. She aspires to one day start an internal marketing agency that would focus on corporate culture and business psychology.
IN HER OWN WORDS
Defying the stigma that beauty queens are only pretty faces exhilarates me.
FUN FACTS
Melinda has designed her own swimwear collection called Bambshell.
Melinda is a professional painter and artist in medium acrylic, oil and graphite.
In 2007, Melinda co-wrote a book with her mother and sister that has been published.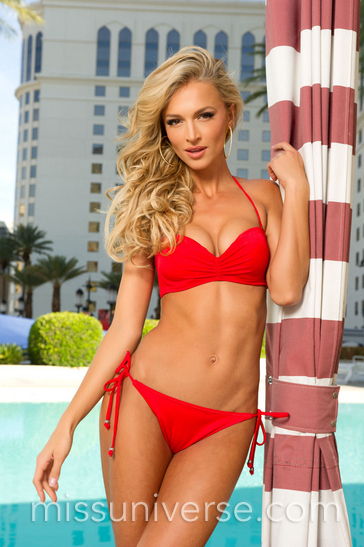 _______________________________________________________________________________________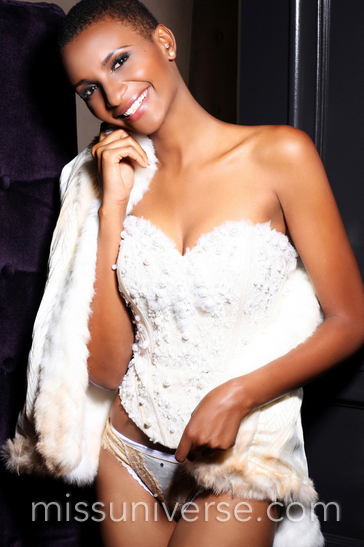 WINFRIDA DOMINIC – TANZANIA
HOMETOWN: Dar Es Salaam
AGE: 19
BIO
Winfrida Dominic moved all around her country of Tanzania throughout her childhood, experiencing different cultures and tradition everywhere she went. Growing up, her schools taught many of the traditional dances of Tanzania, a country with more than 100 different ethnic groups. Winifrida is currently studying History, Geography, and English, in hopes of becoming an Ambassador for her country in the future and engaging in charity work.
IN HER OWN WORDS
I know how often at a young age, we are told that many of our dreams are not possible, that we are not good enough or pretty enough. I want my success the shared story for all of those who were told 'No.'
FUN FACTS
Winifrida's most recently acquired hobby is netball.
Winifrida collects pebbles from all of the different places she travels.
The person who has most influenced Winifrida's life is her father.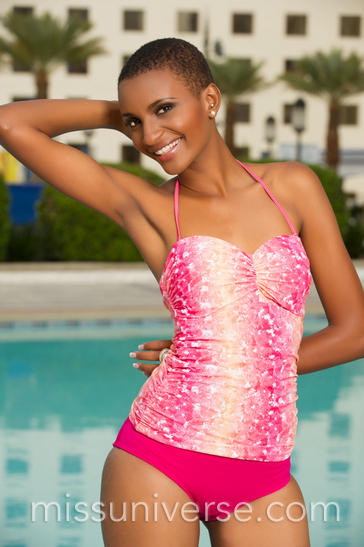 _______________________________________________________________________________________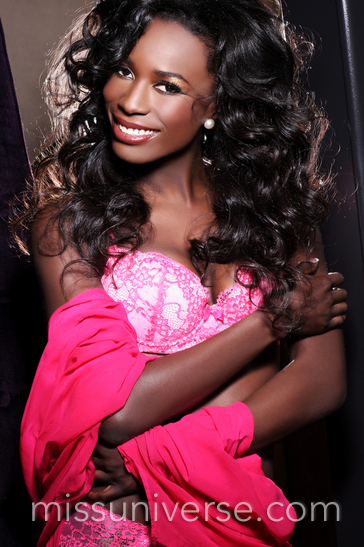 ADWOA YAMOAH – CANADA
HOMETOWN: Calgary
AGE: 26
BIO
Adwoa Yamoah was born in Ghana, Accra and immigrated to Canada, where her and her family eventually settled down in Calgary. Adwoa's biggest passion in life is dancing, an art she has been partaking in throughout most of her life. Adwoa's other significant pastimes include reading nonfiction books and indulging in cultural arts such as plays and museums. Adwoa has a degree in Marketing Management and now works for a media entertainment company in her home city of Calgary.
IN HER OWN WORDS
My life motto is 'Always stand for something because if you don't, you'll fall for anything.
FUN FACTS
Adwoa used to be a cheerleader for the Canadian Football League, and was once accidentally tackled by three players.
Adwoa's most unusual job was working as a DJ.
One day Adwoa hopes to open an international Advertising Agency that strongly focuses on interactive media.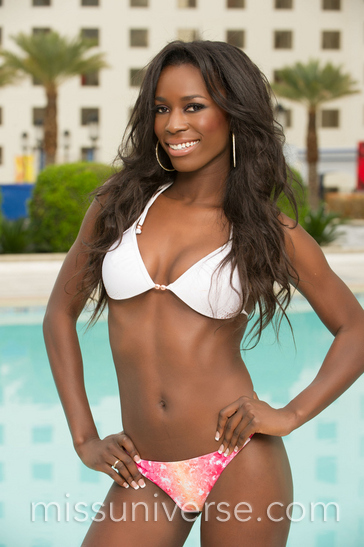 _______________________________________________________________________________________
Photo Credit: Miss Universe