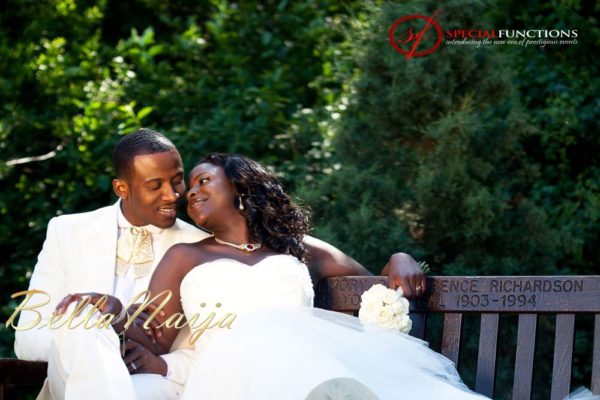 We always though M.I & Waje's "One Naira" would make a great wedding song and this has been proven right in Rita and Mike's wedding film by Special Functions. On BN Weddings – Video today, we are loving the stunning bride and handsome groom at their beautiful wedding!
Michael Nosike of Special Functions describes Rita and Mike's big day as "one of the best weddings ever!". He says "the colourful, elaborate and enjoyable wedding was my entry into the new young generation of weddings. I really enjoyed shooting this wedding as the couple gave me full control over creativity.
The respect we had for each other was simply amazing. Thanks to Rita and Mike Jacobs. It was truly an experience."
Congratulations to the lovely couple.

Photography: Special Functions Team
Videography & Cinematography: Special Functions Team
Director: Michael Nosike
Contact Info: info (at) specialfunctions.co.uk | 07985142943
Web: www.specialfunctions.co.uk