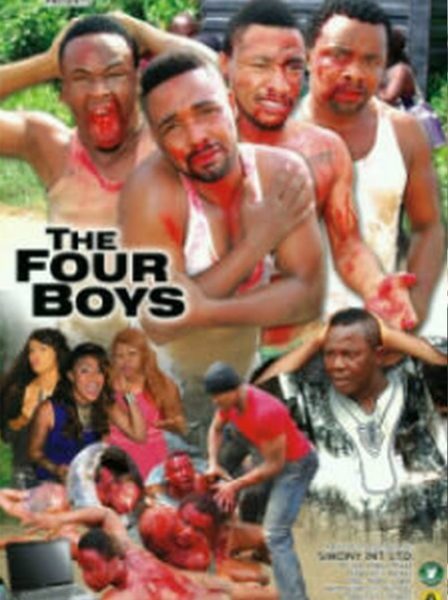 International movies based on real life tragedies such as September 11 and the Holocaust have generated controversy over the years as being insensitive or simply "too difficult" for families of those involved to accept.
The new movie from Nollywood powerhouse production company, Simony Production is titled The Four Boys. The movie is inspired by the tragic lynching of 4 University of Port Harcourt students in October 2012 – Aluu4.
Produced by Sylvester Obadigie and directed by Morgan Ukaegbu, the movie stars 4 upcoming actors Zubby Michael, Paul Sambo, Johnpaul Nwadike and Junior Omoigbaele as the lead character as well as Chiwetalu Agu and Angela Okorie.
Official Synopsis
Based on a true life story, the lead actors played the roles of the four UNIPORT students that were brutally murdered by a notorious vigilante group in 2012.
The movie shows the lifestyle of the boys, which indicated that the boys had great ambitions and a strong desire for education, music, and entertainment in general. Until that unprecedented tragic and horrific incident occurred after the boys were wrongfully accused of stealing laptops and phones. There is a lot of twist to the story, as it was indicated that one of the four boys had previously loaned his friend a lump sum of money before, which was one of the key factors that led to that horrific incident.
Watch the trailer
*Viewer Discretion Advised*

Based on the trailer, the movie is pretty graphic. BN Movies reached out and here is the feedback we got. While a segment of people believe this is insensitive, "too soon" and/or "not the right way" to tell the story; others strongly support the movie as a way of raising awareness about the case and similar issues especially because after the initial outrage, there is little media coverage and there has been no legislative moves regarding jungle justice.
Please let us know your thoughts.