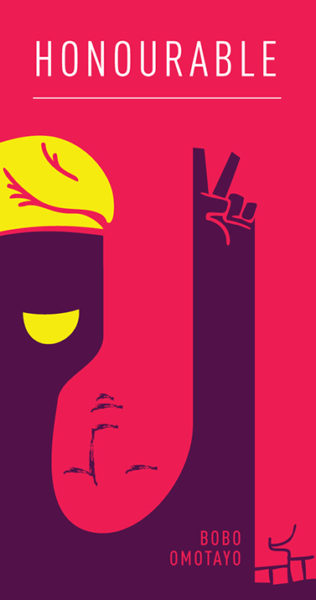 On the heels of the merger of Nigeria's opposition groups, Author, Bobo Omotayo, is rumoured to have submitted a letter of intent to register a political party, the Alliance Longevity Democratic Party (ALDP) to INEC. Though as yet unconfirmed, our man in Abuja nevertheless sighted this quirky young author leaving the INEC office with his lawyers and party gbeborons last evening.
INEC, who are not currently registering new parties, declined to comment on the chances of ALDP, and neither Omotayo nor his gbeborons would explain their secret feint.
We have however just been told to await the unveiling of the party's constitution, manifesto and list of dashing young candidates, details of which is apparently to be released and available at all leading bookstores nationwide this morning.
Well, in the spirit of the April Fool intro, we invite you to get your copy of Bobo Omotayo's fascinating new book, 'Honourable'. The book sees Bobo Omotayo teaming up with Osione Itegboje for the second time. It is available today in all leading bookshops, selected cafes and retail shops; for the online community, Amazon & Okada Books and is perfect company for Easter.
A book reading tour commences in April 2013, we look forward to seeing some of you on the book trail. A full tour guide, reviews and stocklist details will be available on www.thehonourable.com. You can follow Bobo Omotayo on Twitter: @boboomotayo
Enthralling read. Happy holidays.