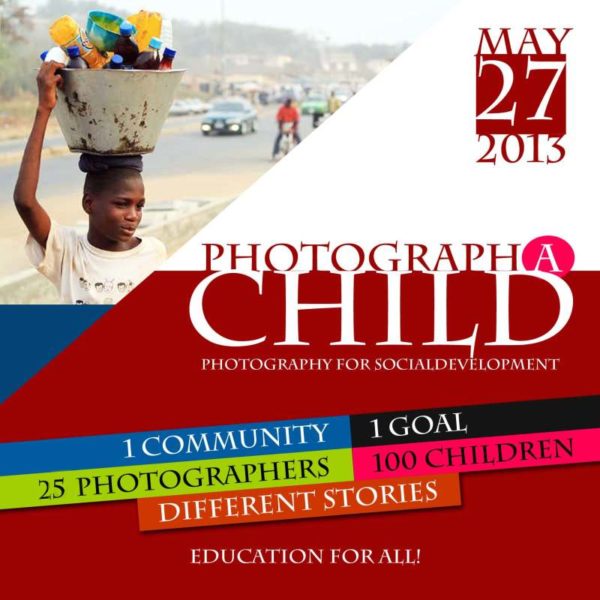 On this wonderful Children's Day Bayo moboriowo in collaboration with Slum 2 School, Youth Participatory Development Initiative (YPDI) and 50 Nigeria photographer's is introducing  project 'Photograph A Child'.
Today there will be many kids from privileged homes that would be opportune to go out and celebrate their days. But there are also those under-privileged children who are denied the opportunity to have fun on this fateful day. This project which is the first of a series to come will become a tool for social development and encouragement for the children.
The vision is to document photographically the stories of these less privileged kids in the rural areas through personal contacts, listening ears, absorbing hearts and ready lenses. They will also be celebrating their special day; Children's Day with them by providing them with food, drinks and education materials which would aid their education. The children that will be photographed are beneficiaries of the Slum 2 School project and hey cannot do it alone. They need YOU to come on board and join in making a difference to children everywhere.
Date: Monday 27th May 2013
Time: 9AM
Venue: Makoko, Yaba, Lagos state
Contact: For more information, participation, clarification and Communication kindly contact: Bayo Omoboriowo: [email protected], @bayoomoboriowo; call: 08185587757 | Slum2School: Otto Orondaam [email protected], @impactafrica; call 08179030786 | YPDI: Oyindamola Adesina [email protected]; call 08188886383
_____________________________________________________________________________
BellaNaija.com is an offocial media partner with "Photograph A Child"