Today, I wanted to share something I should have a while back. Some friends and I got together for the sake of BN Cuisine and we tried out a bunch of things and this was one of them. At this point I wanted to make a Taco so badly because in the supermarkets that's all that kept shouting at me so I went for it. Plus it was an excuse to buy avocados! Love that fruit!
Anyway, I think this is something not too difficult to make, easy to eat and share with family and or friends.
What You Need
(This recipe serves 2-4 persons)
4 soft flour Tortilla wraps
1 fillet of beef weighing about 0.8 – 1 kg sliced into one inch wide strips
1 teaspoon fresh or dried thyme
2 tablespoons coriander powder
2 tablespoon cumin powder
seasoning cube/powder to taste
Salt and black pepper to taste
2 tablespoons crushed garlic
2 tablespoons olive or regular vegetable oil
1 can refried beans or plain regular boiled beans cooked with onions and mashed well with a fork
Salsa
2 Poblano or Jalepeno Chilli Peppers (depends on your heat tolerance level) finely chopped
1 medium bunch Coriander leaves chopped
3 juicy tomatoes
1 small onion
2-3 tablespoons of chopped spring onions
1 Large Avocado (use as much or as little as you want)
2 seedless cucumber
Juice of 1-2 limes (depending on how tart you want the salsa to taste)
1 tablespoon olive oil
Salt and black pepper to taste
Optional
Sweet corn
Cheddar Cheese
How To
Marinade the beef with the cumin, coriander, thyme, seasoning cube or powder, olive oil, garlic, salt and black pepper. Do this for 30 minutes to overnight for maximum flavour.
In a saucepan or small pot, place the beans with some onions that have been roughly chopped boil till it's a little softer than usual then drain and mash well with a fork.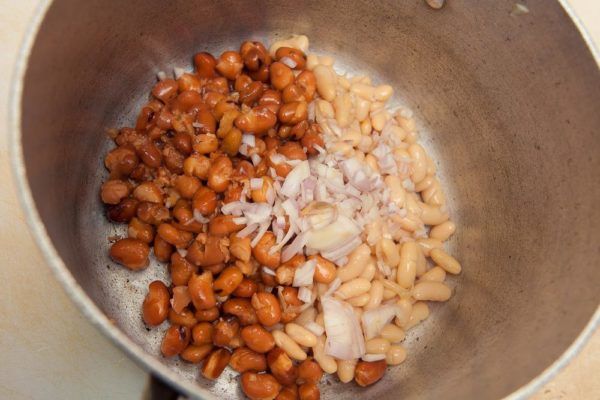 In bowl. Place all the ingredients for the salsa, Mix through properly and garnish with more coriander leaves. Leave to sit for 20 minutes it keeps for a whole day in a good fridge.
The Beef
A searing hot grill pan is key here. When the pan is hot hit it with some more oil. Then lay the strips of beef and char on both sides for about 30 seconds on both sides. You want the meat to be succulent not tough and dry.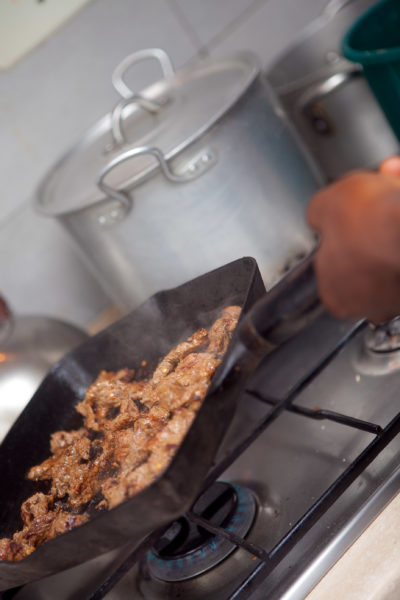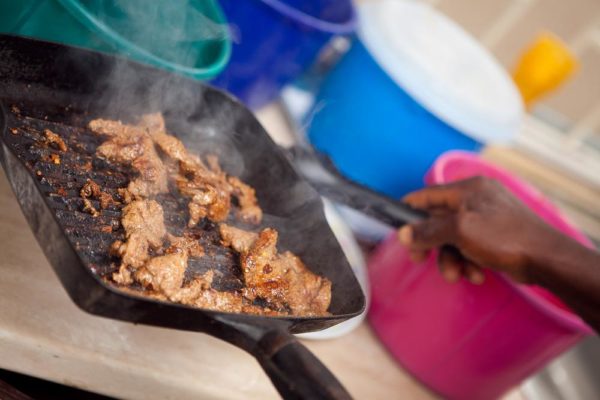 Assembly
Place the flour tortilla in a dry fry pan and let it toast on one side for about 40-60 seconds
Spread some of the bean paste on the tortilla then if your using cheese (I didn't include cheese in mine because I think I was in on of my periodic diet modes oh well) sprinkle the cheese over it (You could also place under a grill or sprinkle while it toasted in the pan but be careful to slide it out on to a plate or flat surface as opposed to trying to pick it up.)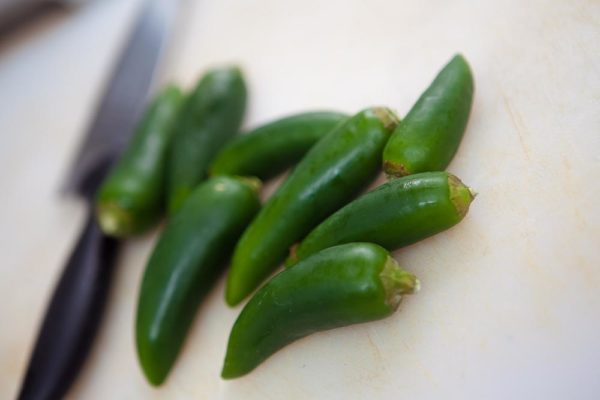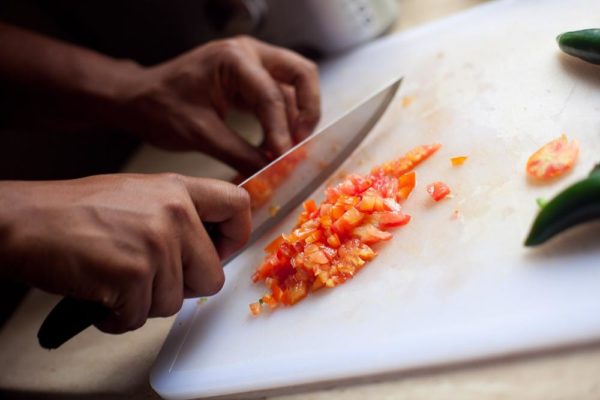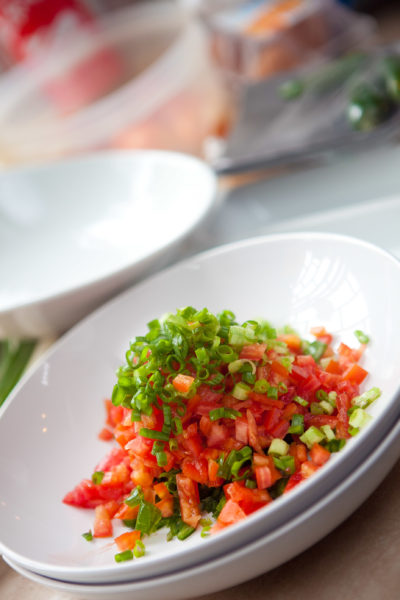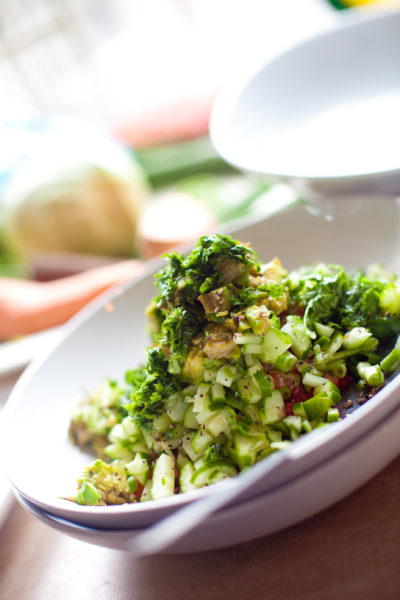 Top with some of the salsa, a size-able amount of the beef, (if you like at the point add some mayo mixed with ketchup for that familiar flavour) wrap up and eat!
A cold glass of whatever soothes you is a necessary addition here. But a good margarita is cliche but necessary here. If you don't have time for that my Martini Cooler isn't a bad choice either. Simple and fast to make. Check the recipe for that here.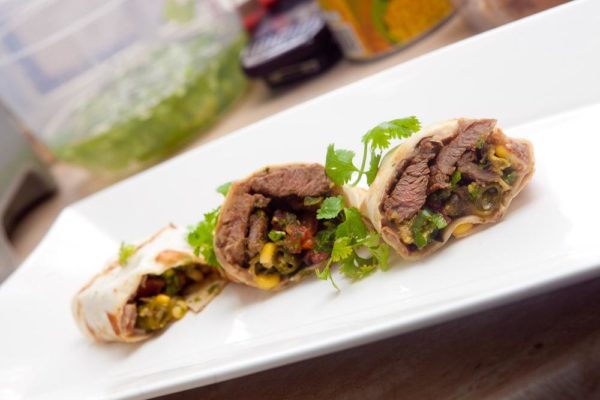 Please follow on Instagram and Twitter @chef_fregz and to see my work on the go. I'm doing something with Samsung Galaxy Camera Nigeria (@samsungmobileNG) on Instagram so check it out.  Also please feel free to ask me whatever culinary related questions you have.
Remember recipes are just guidelines you are captain of the ship called your kitchen!
Have a flavour-filled weekend.
Ciao!
_____________________________________________________________________________________________
Chef Fregz loves to cook! He is a graduate of Le Cordon Bleu Paris Culinary Arts School in France and hosts monthly "Chef Fregz Specials" where he whips up a yummy menu with a different theme each time then everyone enjoys a taste.He also caters special events and private dinners. To find out more, www.cheffregz.com