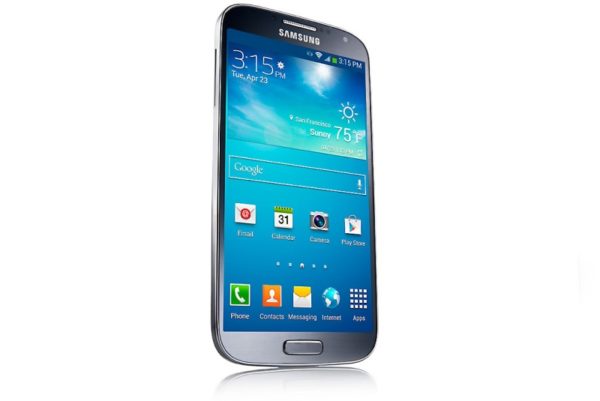 Samsung Electronics has rolled out its highly anticipated phone in Nigeria; The Samsung Galaxy S4.  The device, which the company describes as a life companion, was unveiled to the Nigerian public at an elaborate, fashion-themed event on Friday 10th May 2013 in Lagos.
Speaking at the unveiling of the device, Managing Director of Samsung Electronics West Africa  Brovo Kim, said the phone will set the benchmark for how a mobile device can be integrated into daily human life. "The Galaxy S line of smartphones has achieved momentous success with 100 million in unit sales worldwide in less than three years. This validates the fact that we are addressing what consumers want from a smartphone. The Galaxy S4 builds upon Samsung's tradition of excellence and provides our consumers with even more innovation that simplifies and redefines the way that they will interact with their smartphones. We believe that this device will be a true companion to all aspects of their lives; from work, to travel and even watching TV." He further explained that the device has been optimized for a powerful performance both on local and international networks and is already on sale at Samsung stores and accredited dealers nationwide.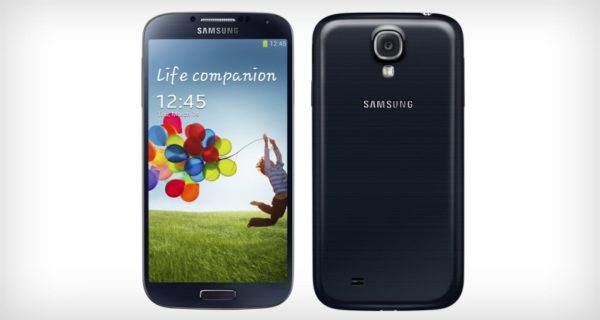 The world's first smartphone to boast an AMOLED display with full HD resolution, the Galaxy S4 runs on Google's latest Android 4.2.2 Jelly Bean operating system and boasts 2GB of RAM. A notable improvement lies in its camera, which now sports various modes to allow users to capture photos from sporting events or in low-light conditions with just one touch. Its dual-shot function allows users to take pictures and videos with both the 13-megapixel rear camera and front-facing 2-megapixel camera at the same time and combine the input from both cameras into one final product.
The Galaxy S4 features 4G connectivity, a brighter 5-inch screen, an infra-red light that can be used to control home entertainment devices and a host of sensors to track temperature, humidity and even its users' footsteps. Health accessories, including a scale and heart rate monitor also feature on the device.
The smartphone is the first to allow users scroll through e-mails, turn web pages and view documents, all without having to touch the screen. In addition, its "smart pause" feature enables users pause videos just by looking away from the phone's screen. The phone has an in-built translator, which can translate voice or text, and allows users to activate commands via voice control when driving. It automatically creates "story albums" of photos and videos, which can be synchronised with other devices, while its "group play" function lets users enjoy music, photos and games with family and friends.
Talking on his part, Business Head; Hand Held Products at Samsung Electronics West Africa, Emmanouil Revmatas said "The Galaxy S4 is taking over the fame of its predecessor, the Galaxy S3, which revolutionized the world of communication last year. A great number of innovations were injected into the product towards delivering new value to enhance the lives of our consumers and also provide them with the ultimate communication experience. The device has already gained fame, alongside a solid reputation, among individuals and mobile carriers in Nigeria and across the globe and we are very proud of its accomplishments."
In sync with its thrust on providing innovative, consumer-oriented service, Samsung will also be providing its customers in Nigeria and other pan-African countries with a 24-month "Accidental Damage from Handling" (ADH) warranty to cover screen and liquid damages to the device, at no extra charge. A world first from the level of a device manufacturer, the warranty includes two free repairs in the event of accidental damage to the screen of the device.
Speaking on the ADH warranty, Revmatas said: "Customers that purchase the Galaxy S4 from Samsung stores and accredited dealers can register their devices through Samsung's e-Warranty service from their phones within the first 30 days of purchase. In the event of damage, registered customers will be able to take their device to an authorized Samsung Service Centre for repairs. The Service Centre will replace the screen or board free of charge." He added that customers will be limited to two incidents requiring repairs within a 24-month period.
Countries where Samsung's ADH is currently available include Nigeria, South Africa, Namibia, Zambia, Kenya, Mauritius, Ghana, Uganda, Senegal, Cote d'Ivoire, Sudan, Angola, Tanzania, Botswana, Ethiopia and Mozambique.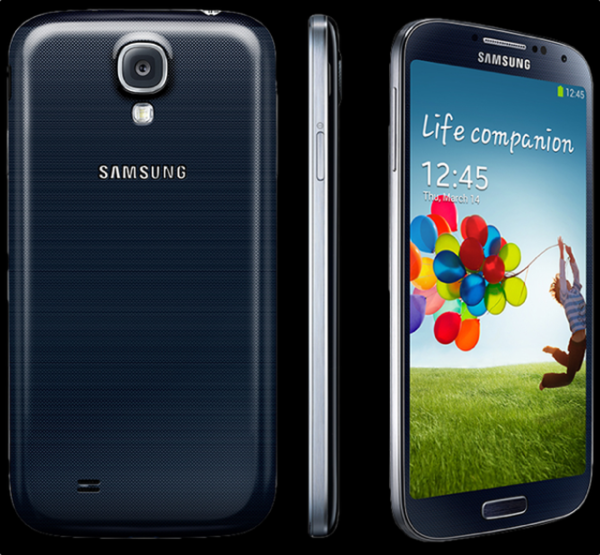 Device Features
Meaningful Moments – Gives Greater Enjoyment
A rich life is one that's filled with meaningful moments and the GALAXY S4 captures and shares those special moments. The GALAXY S4 has the world's first Full HD Super AMOLED display to showcase images at their very best. Its 5-inch large screen has top class 441 pixels per inch for stunning viewing quality. GALAXY S4 also utilises S Travel making it a durable travel companion for all of life's adventures.
Equipped with a 13 megapixel rear camera and a 2 megapixel front camera the GALAXY S4 boasts a 'Dual Camera' function that allows both rear and front cameras to take simultaneous photos and videos. When capturing moments, users can choose from a variety of frame effects which blend the two pictures naturally and also adjust the size of the small picture inside the big one. The end result is an exceptional image which blends the subject of the photograph and the setting in a totally different way. While the 'Dual Video' function enables you to make and receive group video call with friends and family. The camera functionality extends beyond the dual camera, as the device is also equipped with many outstanding shooting modes including "Drama Shot", which allows you to see all the action in one continuous time-lapse, and "Sound & Shot", which uniquely stores sound and voice together as the picture is taken so those special moments are captured in the truest form imaginable, exactly as they happened.
These meaningful moments can also now automatically be stored in a photo album, with the new "Story Album" function. Contents such as SNS posts, memos, location and weather information, as well as photos and videos, are automatically gathered on the phone to create a photo album which is personalised around your timeline of special occasions and events.
True Connections – Brings People Together
The Samsung GALAXY S4 enables true connections with the people in our lives. It is more than a personal device that can be enjoyed by one user – it makes the most of our relationships allowing us to easily share and experience many of life's pleasures together with family and friends, wherever you are. With its "Group Play" function, you can enjoy music, photos and games with those around you without even requiring a Wi-Fi AP or cellular signal. This innovative feature enables users to connect directly with others to share, play and co-create content and entertainment instantly. Its "Share Music" option allows users to have the same song playing on multiple phones in sync to create the best party atmosphere.
It is a phone that brings all people closer together by breaking down language barriers. It makes international travel a joy, with "S Translator" which provides instant translation, using text or voice translation on applications including email, text message and ChatON. This instant translation is possible both from speech to text and text to speech and ensures that you can rely on the correct information whilst abroad.
The device supports HSPA+42 Mbps which means wherever you are in the world, you can rely on perfect connectivity. A LTE version, which will be launched later this year, will support up to Hexa-band which allows it to function in all LTE coverage areas as well as enabling global LTE roaming.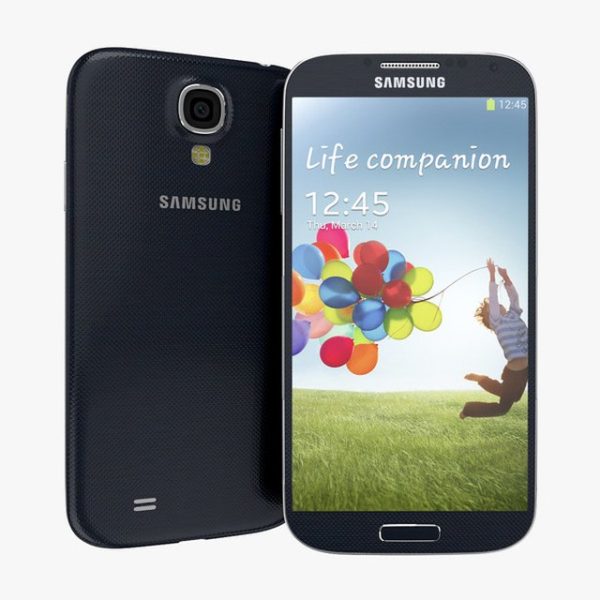 Effortless Experience – Makes Things More Convenient
In today's world, we are all looking for smart ways to make life easier and less stressful. The GALAXY S4 ensures that tasks are effortless with innovative features that detect your face, voice and motions to enable screen control with no need for finger touch activation.
"Samsung Smart Pause" enables you to control the screen by where you look. When you are watching a video, the video pauses when you look away then it starts right up again when you are back. "Samsung Smart Scroll" allows you to scroll the browser or emails up and down without touching the screen. It detects your eyes and recognises movement of your wrist and then scrolls the pages up or down accordingly.
The "Air View" feature allows users to hover with their fingers to preview the content of an email, S Planner, image gallery or video without having to open it. You can even see a magnified view on the Internet browser, or a phone number saved in the speed dial on the keypad. With "Air Gesture", you can change the music track, scroll up and down a web page, or accept a call with a wave of your hand.
The S4 also adapts to you when you are driving. Once connected with a car Bluetooth, the phone automatically turns into driving mode converting text to speech so you can easily and safely check messages with no need to- look at the screen. "Optical Reader" makes life yet more effortless, by automatically recognising text, a business card or QR code information, and providing useful functions such as translation, call, text message and search.
Empowered Living – Takes Care Of Your Health and Quality of Life
With "TM Drive" you can activate commands via voice control for optimisation. The GALAXY S4 empowers your life by keeping you up-to-date with health and well being information using the new "S Health" software. The combination of sensors built within the device systematically and automatically monitors your health, surroundings and so much more to help improve your quality of life. Also, users can easily check their health conditions using food diary, exercise diary and sleep monitor to stay fit and healthy, however certain functions are enabled by specific accessories.
To further protect your wellbeing, "Samsung Adapt Display" provides an optimal viewing experience, customised for each type of application, and "Samsung Adapt Sound" offers an optimal level and type of sound, personalised for each user, to make the most out of life.
For multimedia content and more detailed information, please visit www.samsungmobilepress.com
_____________________________________________________________________________
Advertorial – Sponsored Content