Salut a toutes! Yes, I have learnt the correct thing. This month here and on cheffregz.com (You should check it out right after you are done here or just comeback…) I am going to be showing some basic but flavourful marinades and spice mixes that you can throw proteins and use in some dishes in general.
This more like a Seasoning 101 run. I know most of you are awesome cooks and possible chefs but I get a lot of people asking me "oh Chef Fregz how can I season this? How do you do that?" "Please Fregz, I am a beginner o please just show me a few simple things" usually the latter comment is from aspiring wives and single guys who do not want to spend all their money eating out.
So, I just thought to give a basics class through this month and hopefully everyone would be inspired to cook something different this awesome month.
Today's Flavour: Moroccan
Now this a flavour mix I would even argue could easily be Mexican or somewhat Indian but the saffron and earthy coriander still keeps the ball in the Moroccan court – at least to my mind. Also, cumin is a seasoning that is really multicultural celebrated through South Asian, Indian, Latin American and North African cuisine. However, whatever mix or name you want to call it is fine by me. However, have this trick up your sleeve at your next dinner party or summer BBQ event it is a sure winner. This would be great over coal as the smokey flavour mixing with the marinade would be an extra explosion of flavour to chicken, lamb, duck and fish!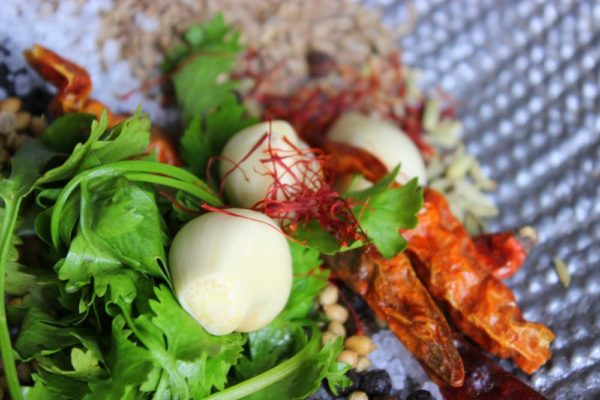 In this mix we have the following spices.
Cumin
I love this spice! I like its deep perfume smell it gives off that gets more intense when dry roasted. If you don't have seeds, make sure you use a cumin powder that hasn't gone cupboard stale.
Coriander seeds
These are my go-to seeds. I use them for my smoked chipotle beef we make at Chef Fregz Private Catering. They are very versatile. They also have a floral scent that's kind of musky all at the same time. It goes well with both fish and meat. Again, since it's whole seed it's better when roasted.
Fresh Coriander
Let's move to herbs now. Coriander and Parsley are like the staple herbs of the world. Coriander is usually a Mexican or Indian thing but it is widely used in North Africa and has become a lost an American staple. Again you can see the Mexican/Latino influence there. A bright green fresh tasting herb that has a burst of flavour is a perfect garnish for curries and goes well with seafood fish and most meats.
Black Peppercorns
Black peppercorns…where your black pepper powder comes from. I prefer them like this because  I can toast to get a fresh flavour and blitz it to the consistency of my choice. I usually like it coarsely ground. It's best friends with beef and seasoning almost everything.
Dried Chillies
Dried Chilles… The smaller the hotter they say. Use whichever you have but know how hot the chilles get so you can regulate how much you put in your mix. Use chilli powder if you don't have whole dried chillies.
Garlic Cloves
I have used the big bulb variety here. The smaller ones are more pungent So you can use whichever one you like. Personally, I prefer the bigger cloves.
Saffron
This is the world most expensive spice! Hand picked threads/stigmas of the Saffron Crocus flower. Saffron really steps up to its price! gives a nice perfume and earthiness to dishes with a golden hue. A little goes along way and a bit more doesn't hurt too much! Saffron does well with light meats and rice dishes. Most popular in a Spanish Paella.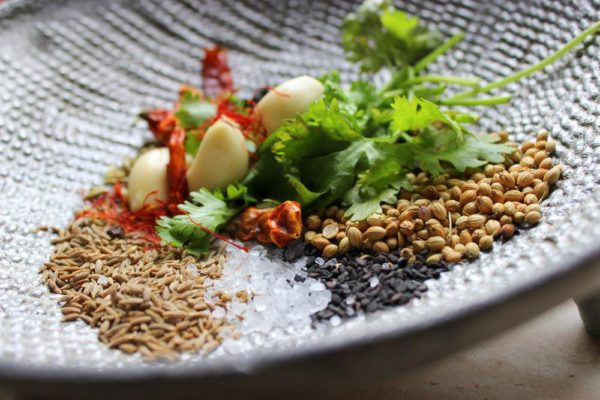 Black Sesame Seeds
These aren't really Morrocan.  In fact they're very Asian but again who made these rules? I just wanted the subtle nuttiness and specks of black running through.
Sea/Rock Salt
This is important that it is the rock or sea type of salt as it acts as a better abrasive to get everything breaking down nicely. It adds taste as well.
The MIX
So in a pestle and mortar (small hand one that is)  place all the spices you must have light toasted in a dry preferably non stick pan and work all together till it forms a paste.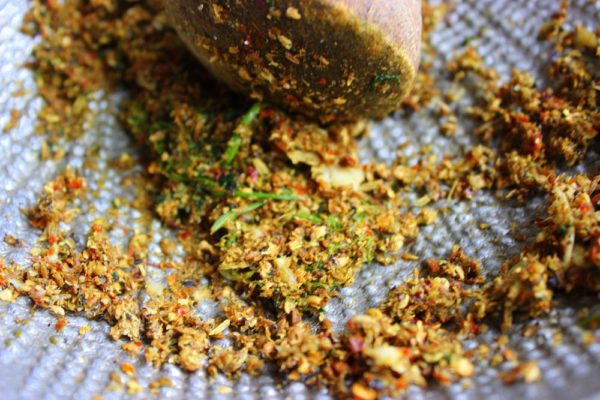 This Moroccan mix made its way on to some lamb ribs. Lamb and Morocco felt right. Some sliced onions, some plum tomatoes, a few tablespoons of harissa pepper, braised for an hour or so and voila lamb rib stew if you may.
Remember that it would also be perfect on chicken, lamb chops, pork and beef. If you're making a stew you can use this to season it for a different taste.
This is all a good spice rub for outdoor grilling and BBQ.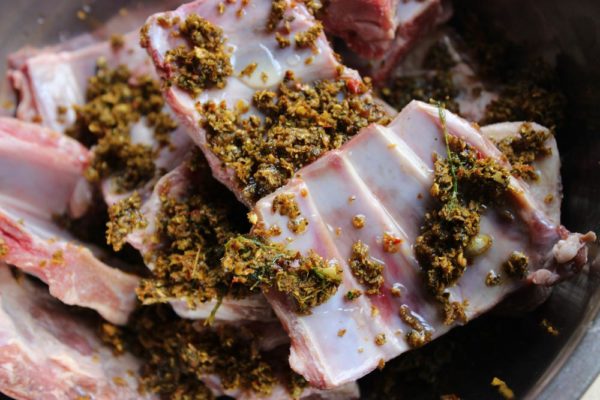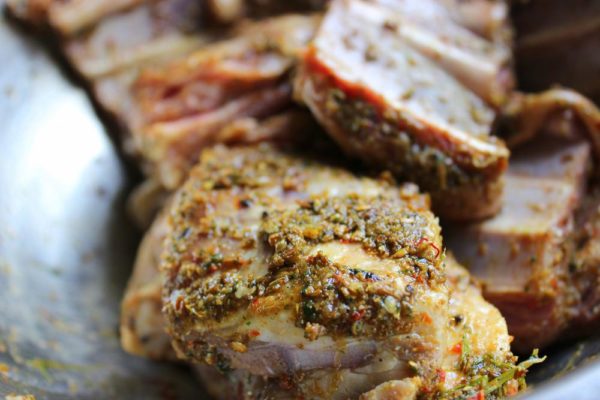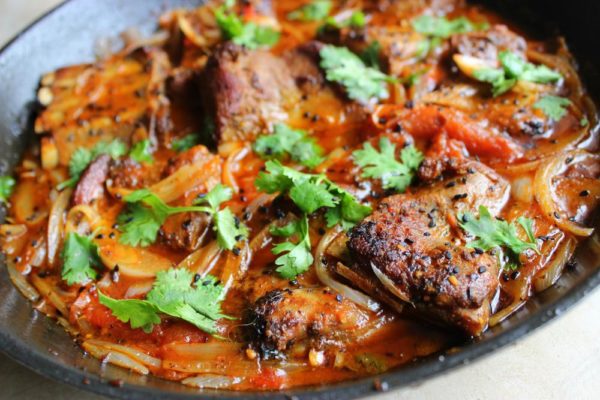 Before you trail off …do not forget July 28th is Chef Fregz Special at The GET Arena. The menu is here and there's a sneak peak at one of the dishes. After you read the post click the Dessert Post and give it a go this weekend.
Giddimint is giving out 11 Fregzinator Tees…and I want to honour new faces that day so make sure you come! See www.cheffregz.com for all the details.
So what's your flavour for the weekend?
Foie gras love
Ciao!
P:S There's Duck Breast at L'epicerie fine Supermarket in Lagos or if your thinking lean hook yourself up with a lean chicken breast or pork tenderloin to try my take on a Morrocan style rub.
________________________________________________________________________________________________________
Chef Fregz loves to cook! He is a graduate of Le Cordon Bleu Paris Culinary Arts School in France and hosts monthly "Chef Fregz Specials" where he whips up a yummy menu with a different theme each time then everyone enjoys a taste.He also caters special events and private dinners. To find out more visit www.cheffregz.com.Chef Fregz provides premium private catering services. For bookings and orders email info@cheffregz.com @Chef_Fregz on Instagram and Twitter. You can check out the Chef Fregz Page on Facebook as well.