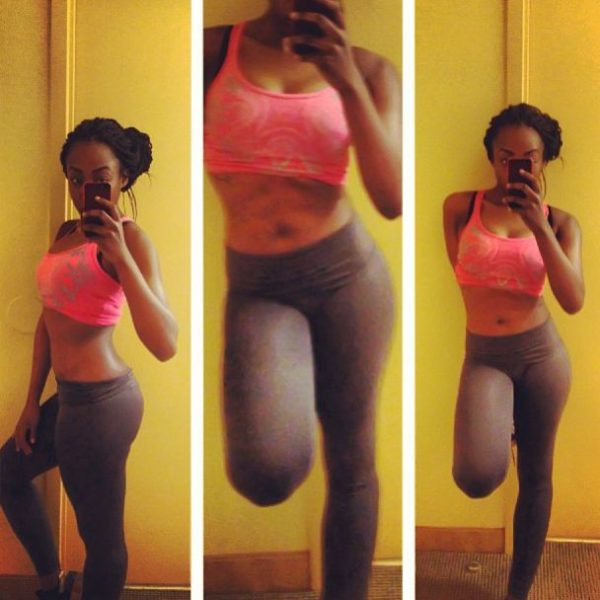 Woah! Beverly Naya's got some sexy abs.
The 24 year old Nollywood starlet recently shared a photo of her midriff after a grueling work out session.
Sporting her work out best, she rocked a pink crop tank top and grey tights, while styling her twist locks into a rough chignon.
With a steady work out routine, it's no wonder the actress gets to rock some fashion forward looks. Take a lot at her recent red carpet look at the Ebony Life TV Launch in July 2013.
Are you loving Beverly's abs? Let us know!