2 fashionistas, 1 big fashion issue – Who's excited?
WOW! Magazine is out with its fashion issue and we must say it looks uber luxurious. Former beauty queen turned rapper Munachi Abii and top celebrity stylist Veronica Ebie-Odeka smoulder on the cover of the issue.
These two make a canoe look like a must have as they pose on it for the cover.
Munachi rocks a blue silk dress, which features a white lace neckline and sleeves, as well as diamond drop earrings while Veronica dazzles in a ball gown which features a sequined bodice and yellow ball skirt.
For the editorial spread, the two stylistas rock more fashion forward looks.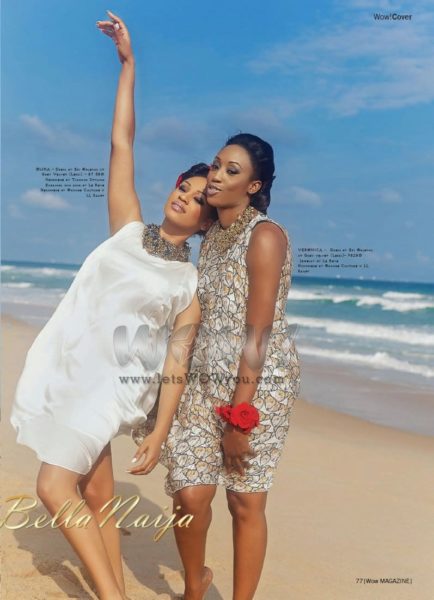 Read the official release;
We are excited to present to you our yearly Big Fashion Issue. This edition is packed with a bumper harvest of over 160 pages of exciting fashion, featuring prominent designers from within Nigeria and all over the world.

On the cover, we feature two icons in the celebrity fashion scene. Munachi Abii is the true representation of the ultimate fashion icon.

A former beauty queen and now a rapper, Muna exudes confidence and charisma like no other. On the flip side of the coin is Veronica Ebie-Odeka of Vane Style, who is easily the biggest name in the fashion consulting business.

With ten years of modelling and celebrities like Alicia Keys and Carmen Electra under her belt, nobody does it like Veronica.
Inside the issue, we are presented with interesting features. Check it out!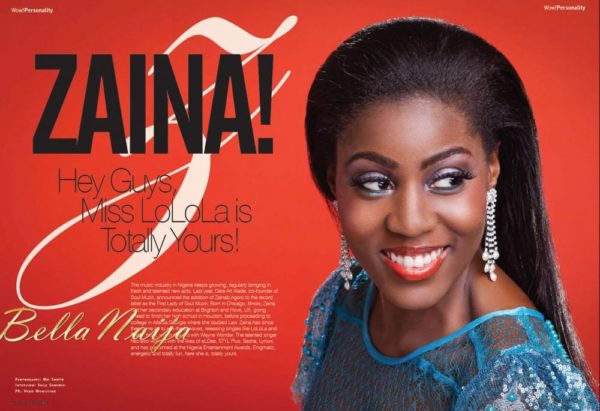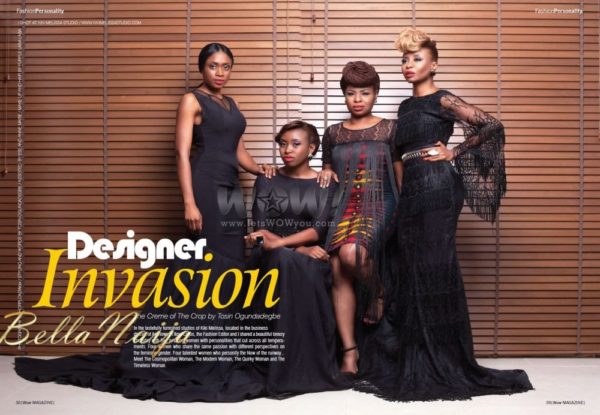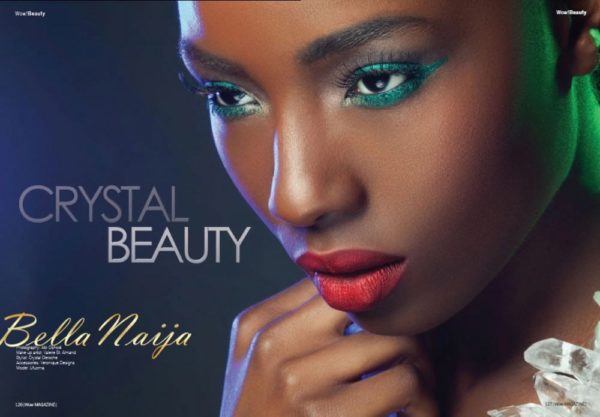 Credits
Cover
Photography: Obi Somto
Styled by: Adebayo Oke-lawal
Assisted by: Eseohen Giwa-Amu
Make-up: Tinuke for BM Pro
Hair: Ola Hair
Interviews: Shile Shonoiki & Adebayo Oke-Lawal
Think Bold
Stylist: Veronica Ebie-Odeka
Photographry: Ade Spade
Make-up: Oritan
Models: Jite and Sharon
Clothes: BCBG @ 5th and Quansah
Religious Woman
Photography: Ade Okelarin "Asiko"
Stylist: Crystal Deroche
Assitant Stylist: Yetunde Shode
Hair: Angela Plummer
MUA 1: Latona ROberts
MUA 2: Mikhaila Pratt
Models: Claire Milla at Lenis Models/ Mimi at News Models
Designer Invasion
Photography: HORPLOADWorx
Styling & Words: Tosin Ogundadegbe
Assited by: Ese & Anne Marie
Make-up & Hair: Purple Laba Laba
Location: Kiki Melissa Studio
White Ice
Photography: Obi Somto
Stylist: Adebayo Oke-Lawal
Assisted by: Ian Audifferen
Make-up: Chi Chi of Faceville
Hair: Ola
Model: Makida Moka
Zaina
Photography: Obi Somto
Interview: Shile Shonoiki
PR: Nkem Onwudiwe
Control
Stylist: Kike Soyode
Photography: Toyosi Kekere-Ekun
Make-up: Theodora Mogo of Doranne Beauty
Model: Uju Nwobodoh
Colours in the Monochrome
Words and Photos: The Style Rebels (www.thestylerebels.com)
Crystal Beauty
Photography: Abi Oshodi
Make-up: Valerie St. Almand
Stylist: Crystal Deroche
Accessories: Veronique Designs
Model: Ufuoma