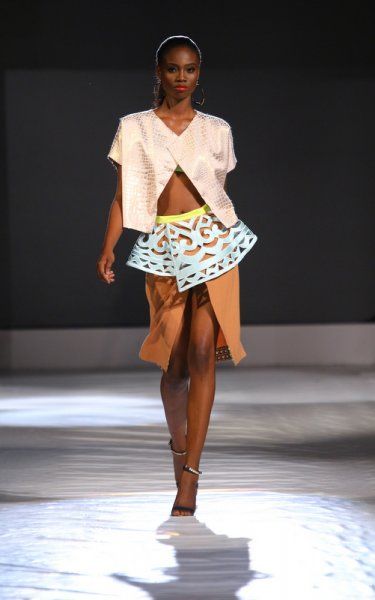 Oh Christie Brown, you always make me love fashion even more.
Still on Day 1 of the GTBank Lagos Fashion & Design Week 2013, we are now going to the amazing fashion house of Ghanaian fashion design label Christie brown. Birthed from the creative mind of Aisha Obuobi, their Spring/Summer 2014 collection had us very happy and loving every piece.
Filled with some signature CB aesthetics like edgy asymmetrical cuts and cut outs, a burst of colours and hues, over-the-top accessories and that classic mix of prints and fabrics. Check it out.
GTBank Lagos Fashion & Design Week 2013: Christie Brown
Photo Credits: Kola Oshalusi for Insigna